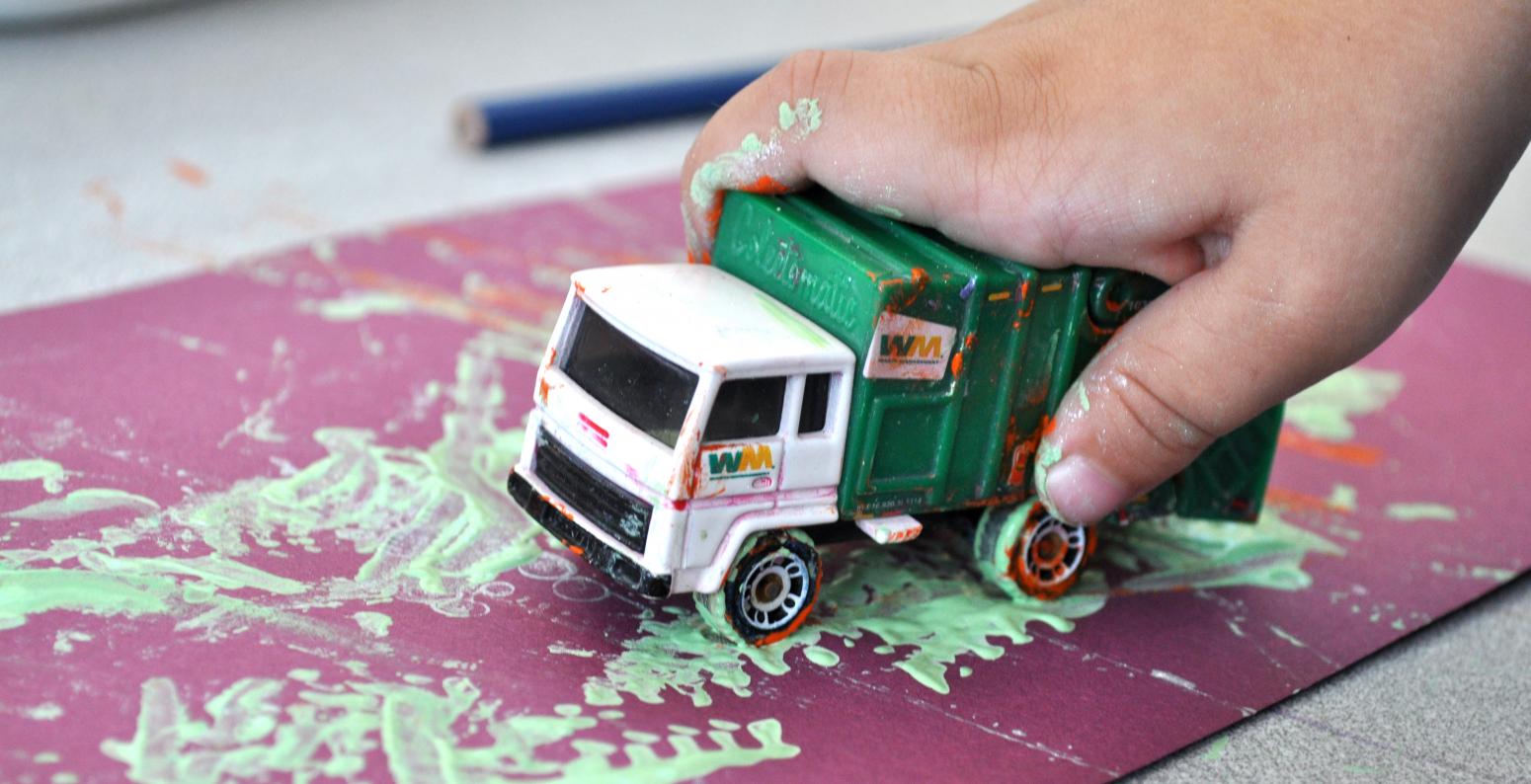 Article Type
News & Press
News & Press Categories
Press
The Carle Shares its Resources Online
May 7, 2020
Children's book fans can take a peek inside the archives to see the original Very Hungry Caterpillar artwork, learn how to make pop-up books, or take a workshop like "Exploring Diversity in Children's Books." While The Eric Carle Museum of Picture Book Art is temporarily closed, staff are posting online resources for children and adults, all greatly in need of virtual options while they shelter at home. Field trips, collections tours, and inventive art and reading activities are all now available digitally.
"During the pandemic, the art and stories that affirm our humanity and bring joy and meaning are more critical than ever,"says Alexandra Kennedy, The Carle's executive director. "As soon as the Museum closed, a dozen staff members from across departments came together to form a new "content" team, bringing their many talents and areas of expertise together to work in new and collaborative ways. Thanks to their hard work, we are now offering some of the things our visitors love most about the Museum in virtual forms through our website and social media."
Art and Book Blogs
The Carle's art educators are bringing their hands-on projects to virtual visitors through their Art Studio blog, Making Art Together. The blog includes weekly posts encouraging artists of all ages to make art in their "At Home Art Studios" using everyday materials found at home. Each week a new activity is introduced, followed a few days later by a video in which Art Educators Meg Nicoll and Sara Ottomano provide encouragement and examples. Popular posts have included making books with surprises, a texture scavenger hunt, and cardboard sculptures.
"It's been wonderful seeing the creative posts people are sharing with us on social media," said Sara Ottomano. "While we miss greeting people in our Art Studio, we enjoy interacting with them online."
The Carle's Bookshop team is sharing book recommendations weekly on their blog, Picture Books We Love [7/20 update: book recommendations are now part of Story Board on the Museum's new website]. The blog includes book reviews of new and classic titles, and book lists curated by booksellers and educators. The Carle Bookshop is temporarily closed, but is still able to place select book orders from a distributor that ships directly to customers.
Eric Carle Storytime
Beginning in May, The Carle will present a series of weekly online story times. These interactive read-aloud presentations encouraging movement and play will feature cherished titles by Eric Carle:
May 8 — From Head to Toe
May 15 — Papa, Please Get the Moon for Me
May 22 — Little Cloud
May 29 — The Very Lonely Firefly
June 5 — Polar Bear, Polar Bear, What Do You Hear?
Virtual Programs:
Educators can schedule distance learning programs, such as Eric Carle: I See A Story, for their remote classrooms. And several of The Carle's professional development programs are now available as virtual workshops.
Collection and Exhibition Highlights:
New videos celebrate The Carle's collections and exhibitions, such as Literacy Educator David Feinstein talking about Eric Carle's "book dummies." Chief Curator Ellen Keiter discusses Eric Carle's recent series of found-object collages depicting angels which will be on view at The Carle after it reopens, in an exhibition called "Eric Carle's Angels: A Salute to Paul Klee."
 
New content continues to be added on The Carle's social media platforms and Vimeo and YouTube channels. Follow the Museum on Facebook, Instagram and Twitter at @carlemuseum or visit www.carlemuseum.org for online resources.  
About The Eric Carle Museum of Picture Book Art:
The mission of The Eric Carle Museum of Picture Book Art, a non-profit organization in Amherst, MA, is to inspire a love of art and reading through picture books. A leading advocate in its field, The Carle collects, preserves, presents, and celebrates picture books and picture-book illustrations from around the world. In addition to underscoring the cultural, historical, and artistic significance of picture books and their art form, The Carle offers educational programs that provide a foundation for arts integration and literacy.
Eric Carle and his wife, the late Barbara Carle, co-founded the Museum in November 2002. Carle is the renowned author and illustrator of more than 70 books, including the 1969 classic The Very Hungry Caterpillar. Since opening, the 43,000-square foot facility has served more than 750,000 visitors, including 50,000 schoolchildren. The Carle houses more than 11,000 objects, including 7,300 permanent collection illustrations. The Carle has three art galleries, an art studio, a theater, picture book and scholarly libraries, and educational programs for families, scholars, educators, and schoolchildren. Bobbie's Meadow is an outdoor space that combines art and nature. Educational offerings include professional training for educators around the country and Master's degree programs in children's literature with Simmons University.
Images are available for reproduction   
For additional press information and/or images, please contact Sandy Soderberg, Marketing Manager (413) 559-6315/
sandys@carlemuseum.org.