Explore ways to engage children in storytelling and self-expression through art-making, picture books, and play. 
Virtual Workshops
The Carle offers a variety of virtual programs for educators. Links to workshop registration forms are at the bottom of the page.
Open Book, Open Play: Engaging Toddlers and Preschoolers in Storytime
This workshop provides tools to engage young children in book sharing and imaginative play. Through this approach, children develop verbal and visual literacy as well as fine- and gross-motor skills.
The Whole Book Approach
Discover the difference between reading to children and reading with children. The Whole Book Approach was developed by former Carle educator Megan Dowd Lambert, author of Reading Picture Books With Children. Her work helps adults create an active, discussion-based reading experience for children that builds observation and critical-thinking skills.
Wordless Picture Books
How does one "read" a book without words? Discover how wordless pictures help readers of all ages and abilities by inviting them to look closely, share ideas, and engage in collaborative storytelling.
Exploring Race and Representation in Picture Books
Learn how to select picture books that reflect the lives and identities of all. We'll survey the range of representation in recent picture books and discuss how to use books to talk to about race. We'll share tools on how to build a book collection that fosters inclusivity.
Little Books, Big Feelings: Picture Books and  Social-Emotional Learning
What stories do we tell to create safe and supportive learning spaces? This workshop will explore how to use picture books to help young people identify and manage emotions, navigate relationships, and cope with difficult situations.
Exploring Materials: Paper
Join Carle Art Educators for a hands-on and discussion-based workshop. We'll take a careful look at how just one material, paper, can inspire a wide range of creative experiences. All materials will be easy to find around the home (such as paper and drawing tools).
Exploring Materials: Mark-Making
In this workshop, we focus on the accessible medium of drawing and how it fosters self-expression and motor skills in children. We'll explore these ideas through discussions and drawing games with everyday materials.
Program Fees
Virtual PDs are $250 for under 90 minutes, $500 for 3 hours and groups of up to 25.
For questions or additional information, please contact programs@carlemuseum.org.
Individual Registration
Interested in registering for one of The Carle's workshops as an individual? Check out our events page to see our listings.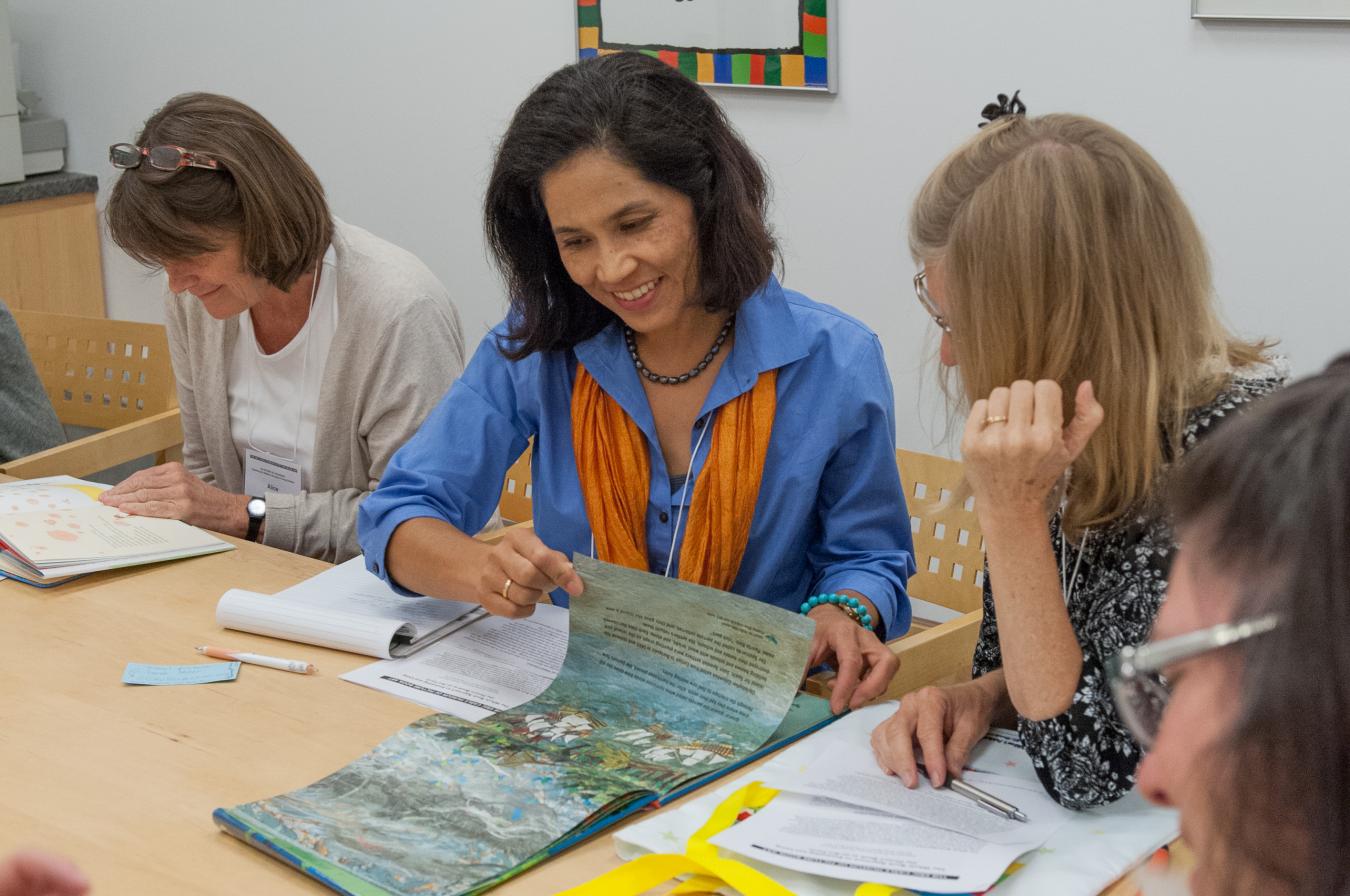 What Participants Say
"Sometimes I leave other workshops thinking "that was great, but what do I do with this information?" Not this workshop. I loved all the real-world examples and applications of The Whole Book Approach."