The Carle's biggest annual event, this benefit gala celebrates individuals and organizations making lasting contributions in the field. A silent auction features art from today's foremost picture book illustrators. Join us for an evening of excitement, glamour, and inspiration!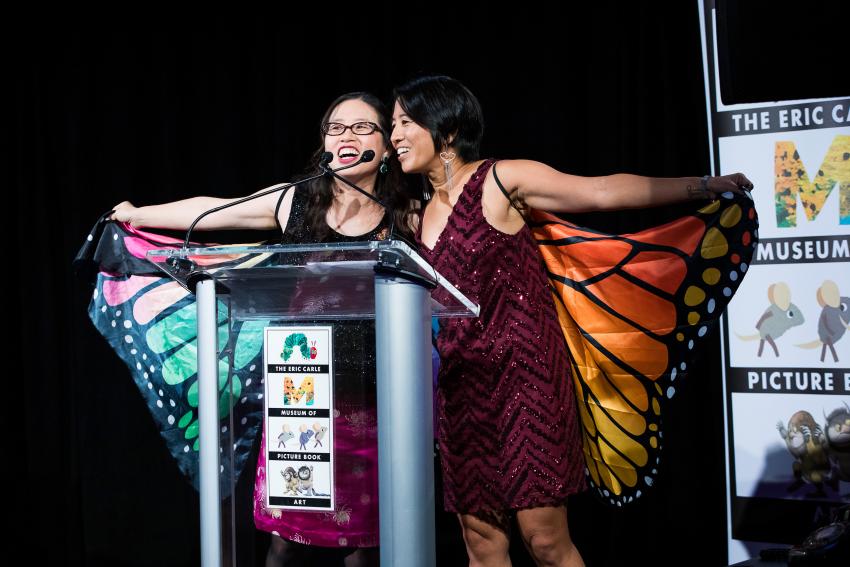 The 2021 Virtual Carle Honors and Art Auction took place on Thursday, September 23, 2021
"Our virtual celebration brings together an audience from around the globe," notes Rebecca Miller Goggins, The Carle's director of development. "We are proud to shine a light on these extraordinary honorees for their life's work and raise much-needed funds to uphold the important work of The Carle."
Photos from past Carle Honors events
About The Carle Honors
Each year, The Carle Honors recognize individuals in the picture book field for their dedication and creative vision. The four honorees are selected by a committee chaired by children's book historian, author, and critic Leonard S. Marcus, founder of the Honors, in the following categories:
Artist. Given to an individual who has shown lifelong innovation in the field.
Mentor. For an editor, designer, or educator who has championed the art form.
Angel. For an individual whose generous resources are crucial to making picture-book art exhibitions, education programs, and related projects a reality.
Bridge. For an individual who has found inspired ways to bring the art of the picture book to larger audiences through work in other fields.
 
The Carle Honors Art Auction
Featuring original works of art donated by some of the industry's most celebrated artists, the Auction is a crucial part of The Carle Honors. Bids can be placed online in advance of the event, or that night. View the 2021 Art Auction.
Still have questions?
For additional information about the Honors, please contact Rebecca Miller Goggins, director of development at rebeccag@carlemuseum.org or 413-559-6308.