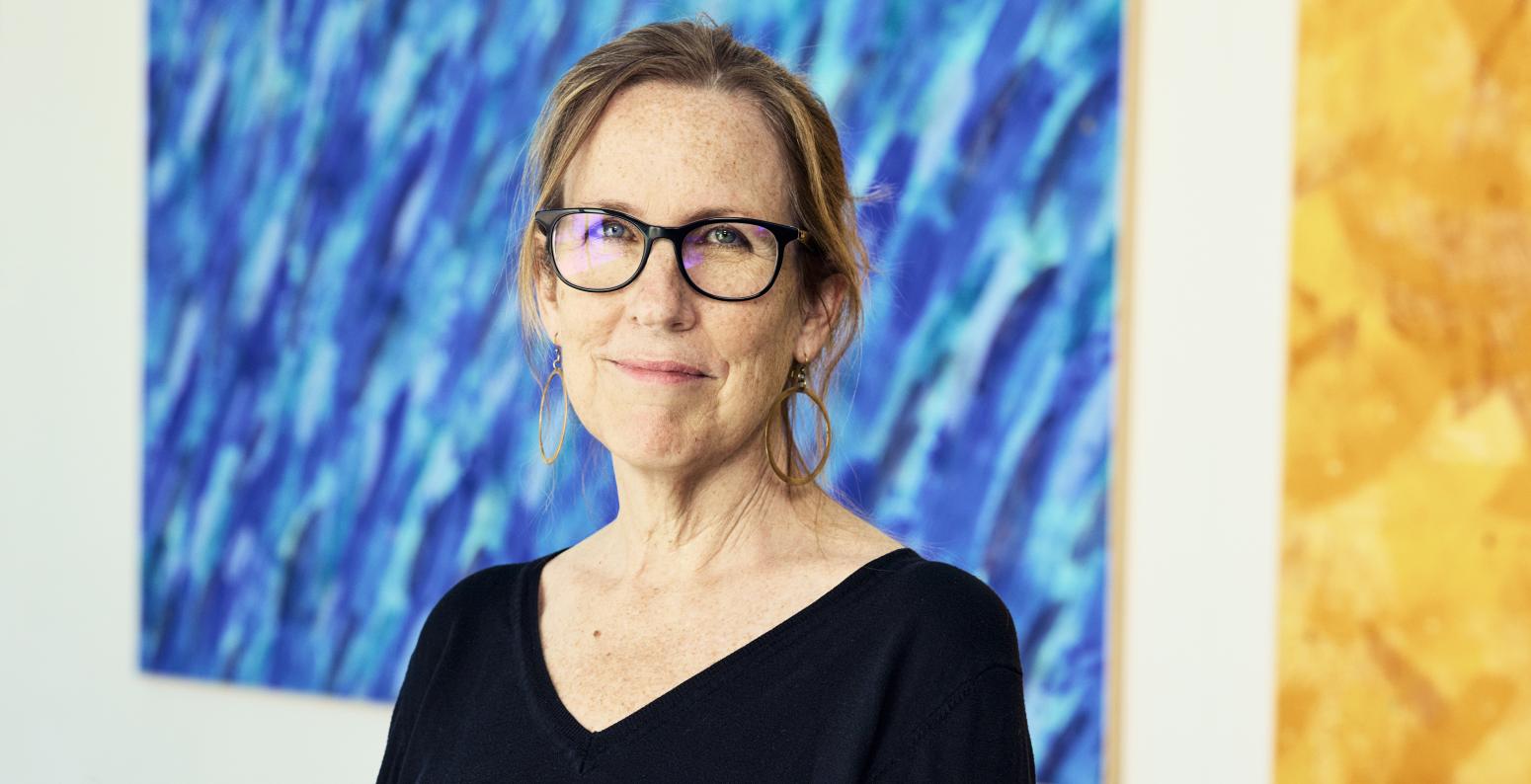 Article Type
News & Press
News & Press Categories
News
A Letter from the Executive Director
January 11, 2023
Dear Friends,
After serving as executive director at The Carle for almost 15 years, I have let our board and senior staff know that I'll be stepping down this fall. As I share this news with you today, I want to thank you, truly and deeply, for your support of the important work we do here. Leading The Carle has been the opportunity of a lifetime for me and I'm so proud of everything we've been able to accomplish together.
The board, senior staff team, and I are committed to a smooth leadership transition. The board has assembled a search committee and will hire a recruiting firm to do a national search. I'll continue to run the Museum throughout the coming months and will make myself fully available to the new executive director as they take over. The next leader of The Carle will have the same remarkable opportunity I had—to work side by side each day with a committed, thoughtful, and endlessly talented board and staff.
For those of you who know me personally, you're already aware of how passionate I am about the Museum's mission and can imagine that this decision didn't come easily. But it feels to me like the right time to usher in the next phase of my career, with hopes to put to work the many meaningful experiences I've had leading both publishing and museum teams. I'd especially like to write, edit, and find new ways to support other leaders in their strategic work. I do not have any specific plans yet—one thing at a time!—but will turn to that as my time here winds down.
I'm confident the time is right for this change for the Museum, too. Now 20 years old, The Carle is strong and stable, emerging from the long and disruptive pandemic. We're again focused 100% on developing innovative art exhibitions and programs and meeting the needs of our visitors every day with care and dedication.
I want to thank the many generous donors who support our work, who believe like I do that every child has the right to grow up inspired by art and books. I also want to thank two of my longstanding advisors. Throughout my tenure, I was deeply fortunate to work closely with Nick Clark, the Museum's founding director, and with Chris Milne, board chair, and to benefit from their wisdom. I can only hope that I will be an equally sage guide to my successor.
As a new director in 2008—new even to museum work—I had the profound opportunity to know and learn from Eric and Bobbie Carle. Over the years, the three of us visited regularly, traveled to museums together, and spent many hours discussing The Carle and their dreams for it. They were so gracious about my hundreds of questions! Their vision and generosity continue to embolden all of us who care about the Museum. I miss them, both professionally and personally, and will always be grateful that I had them in my life.
For all these reasons—and more—I feel incredibly lucky that I've had so much time at The Carle. I am excited for the next executive director, who will get to experience the wonder of this special place and to introduce new ideas that will shape it for the next 20 years. The board and I promise to keep you informed of our process and decisions as things unfold.
With a full heart,
Alexandra Kennedy
Executive Director