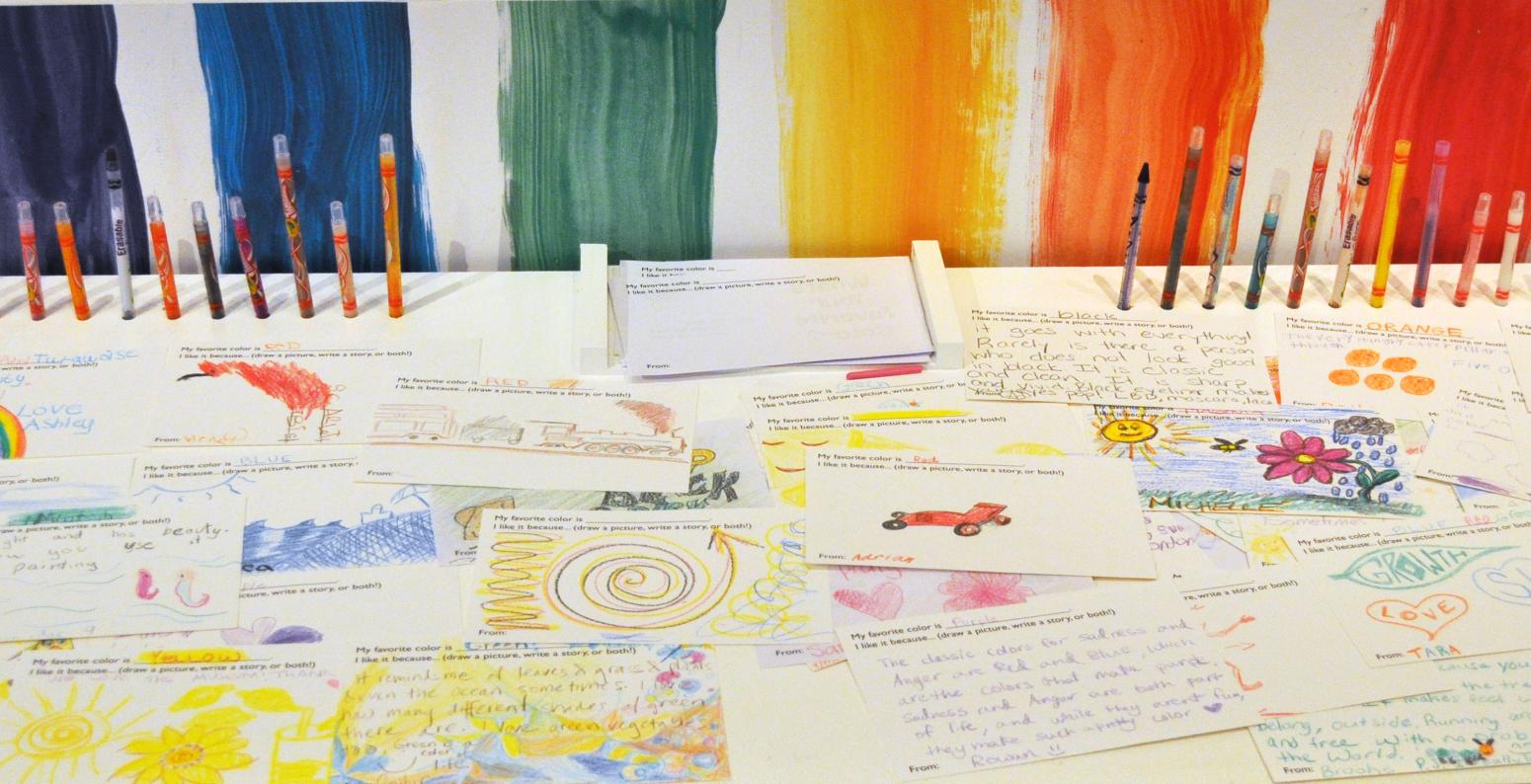 Article Type
Making Art Together
Making Art Together Categories
Drawing
Colors, Inspirations, and Drawing Digitally
August 31, 2017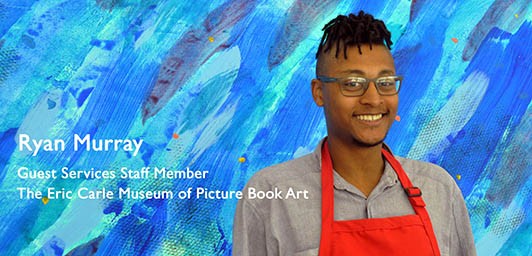 Ryan Murray from Guest Services at The Carle has been noticing guests create in the galleries this summer and wrote a blog post to share with us. Read more to see what has been happening in the galleries!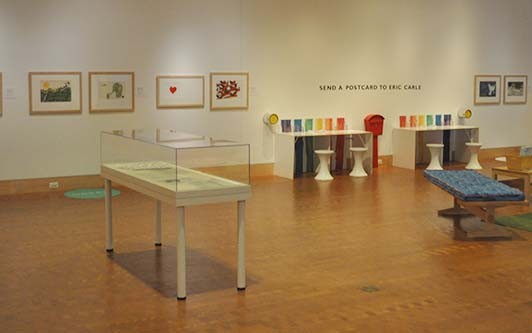 The galleries have been more interactive than they have ever been this summer, as all three galleries have interactive art-making elements.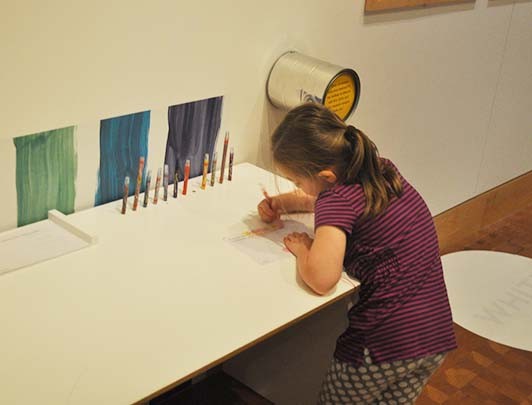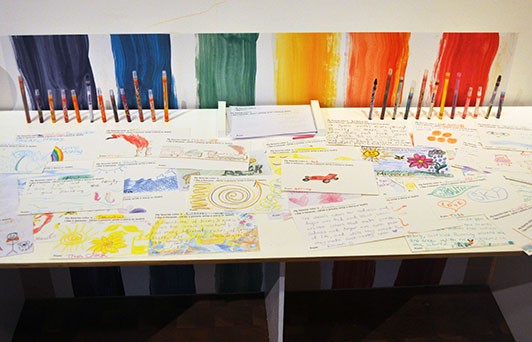 In one of our recent exhibits, What's Your Favorite Color?, guests could create a postcard to send to Eric Carle in which they drew a picture and/or wrote a story explaining their favorite color. The twistable crayons used in this activity were new and unusual to many people, and a big hit! Despite being labeled as crayons, they take the appearance of, and make marks identical to, colored pencils.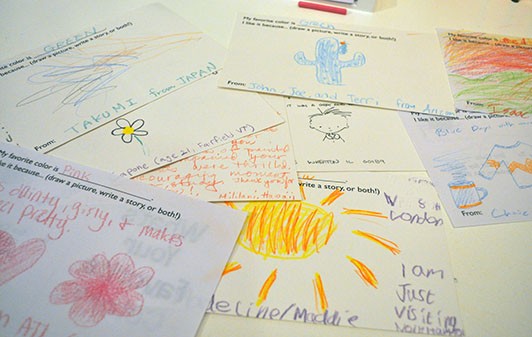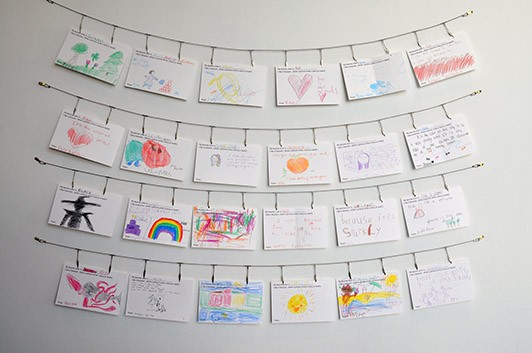 This project was also a great opportunity for some guests to say where they were visiting from – we had guests from Arizona, Georgia, and even London and Japan! As of July 26th, we had over 2900 postcards filled out since the start of the exhibition.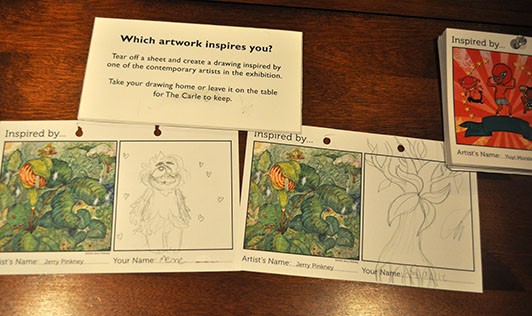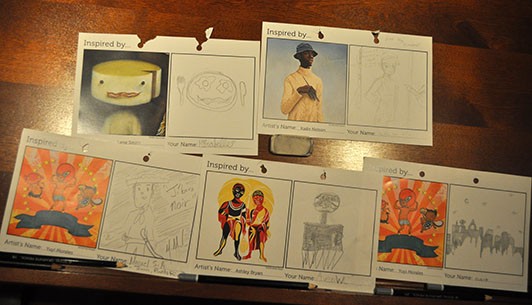 In Collecting Inspiration: Contemporary Illustrators and their Heroes, guests created pencil drawings inspired by the works in the gallery.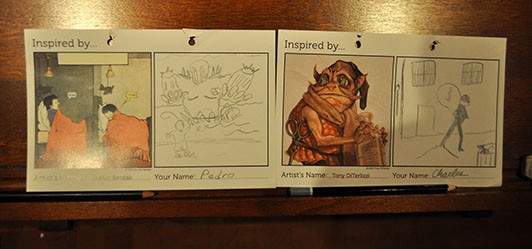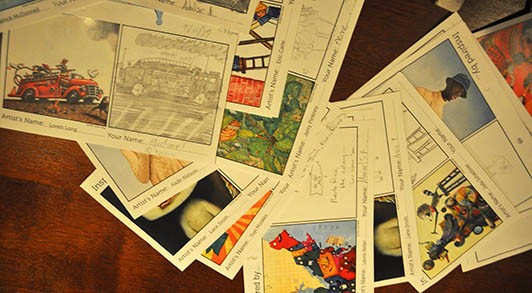 Even with the use of a single graphite tool, there was some great variety, and many took their drawings home with them – perhaps to inspire others!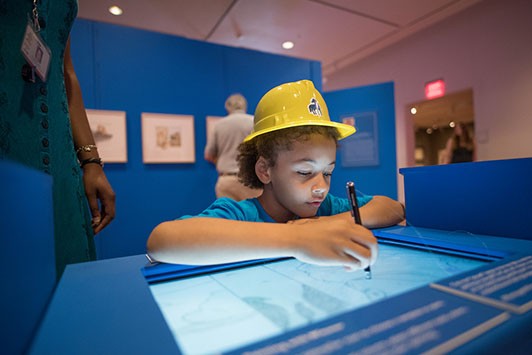 Photo by Jim Gipe/Pivot Media, Inc. © The Eric Carle Museum of Picture Book Art.
In David Wiesner and the Art of Wordless Storytelling, many children were introduced to the world of digital drawing, as they used their fingers or a stylus to create images on a touch screen.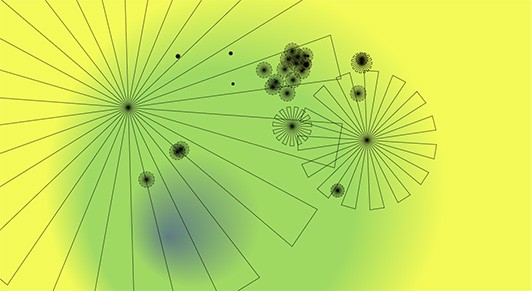 Posted June 26th by Silas.
To their amazement, they found that they could change colors and tools at the touch of a button. A template of one of Wiesner's drawings could be used as a backdrop, as well as a plain white background. Regardless, the images played off of the backgrounds quite well.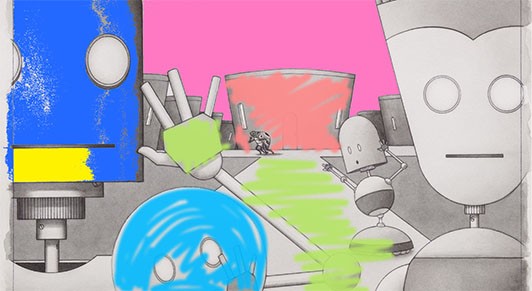 Posted July 25th.
You can find the completed images at artofwordlessstorytelling.blogspot.com.