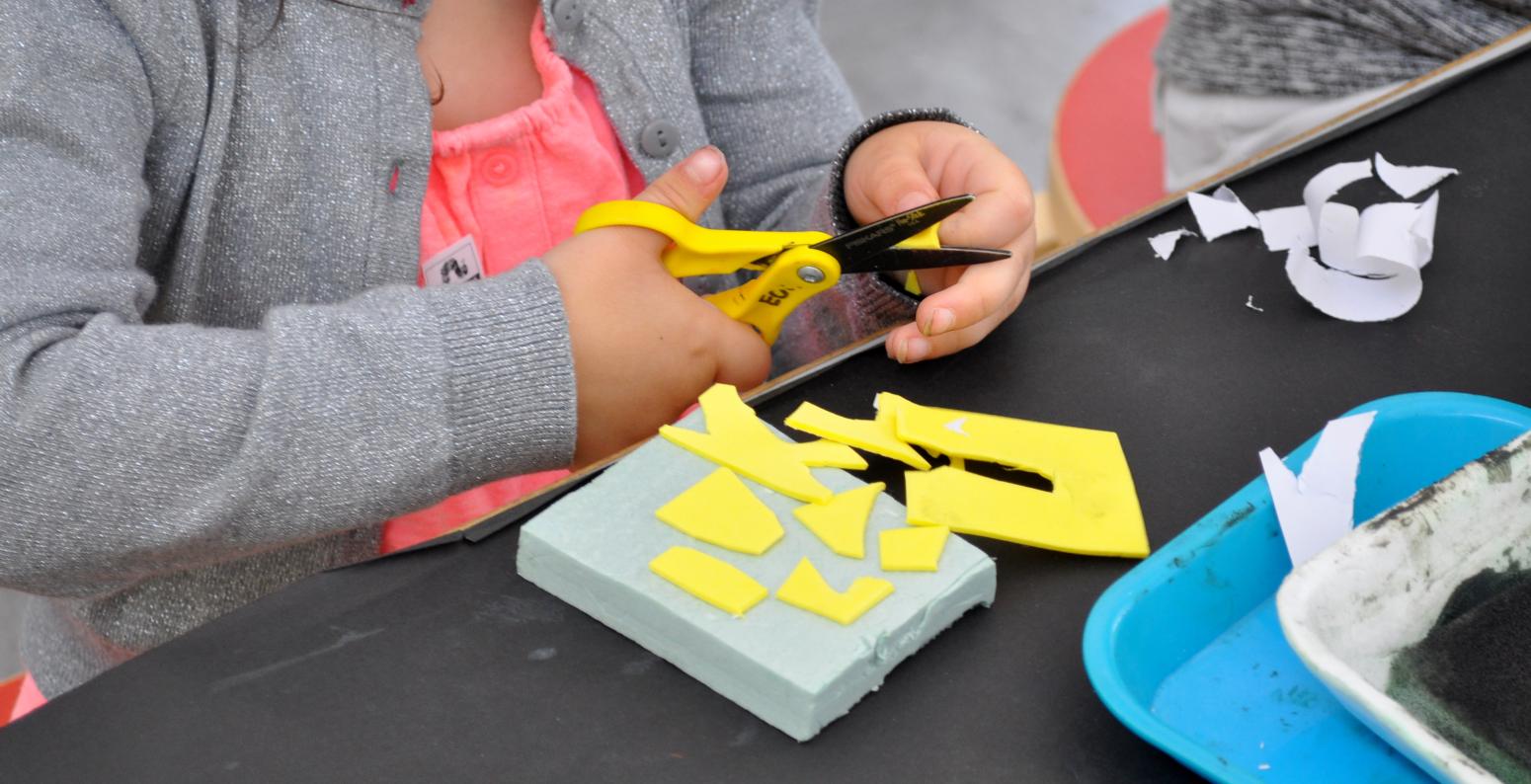 Article Type
Making Art Together
Making Art Together Categories
Painting
Printmaking
Theory and Resources
Making a Stamp
July 7, 2015
Making stamps for decorating stationary or gifts is fun and easy. The project Prints, Patterns and Papers is keeping guests busy cranking out unique designs.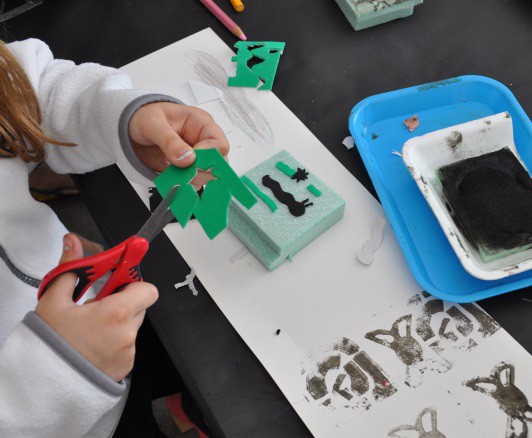 Materials:
A block for your stamp (We cut down sheets of insulation foam from the hardware store but you could also use sanded scrap wood, corrugated plastic sheets, styrafoam, laundry detergent cap, etc.)
sticky-back foam pieces
stamp pad or paint and a brush
colorful printing papers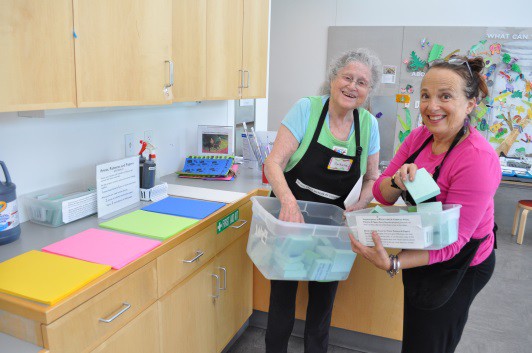 Our volunteers are staying busy keeping the art supplies stocked in The Studio! We have lots of colorful papers to choose from.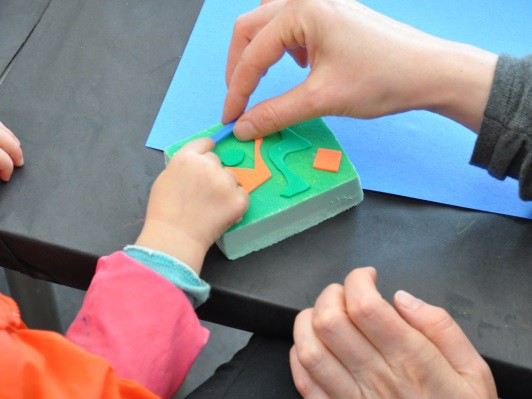 After cutting out sticky foam pieces, peel off the back sticker and press them onto your block. Here are a few abstract designs by some young printmakers in The Studio this week.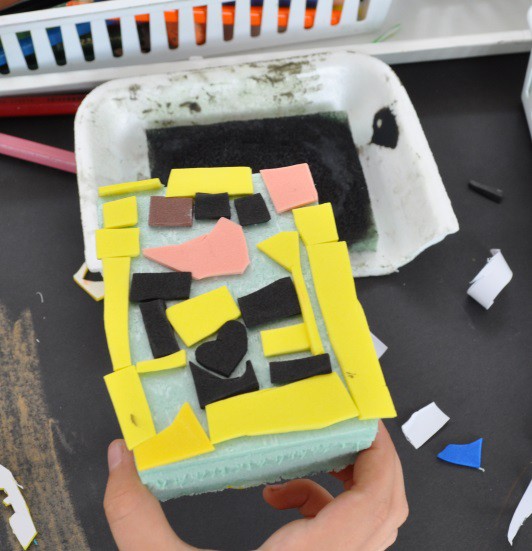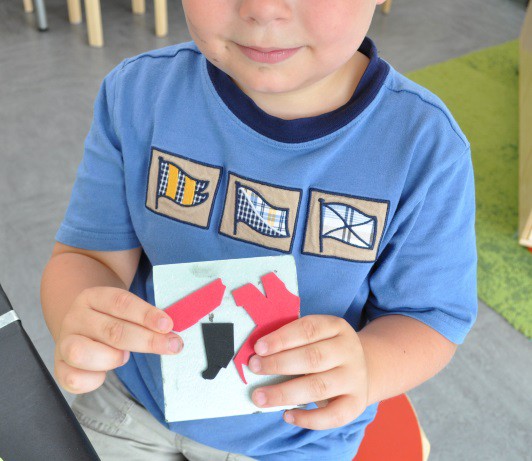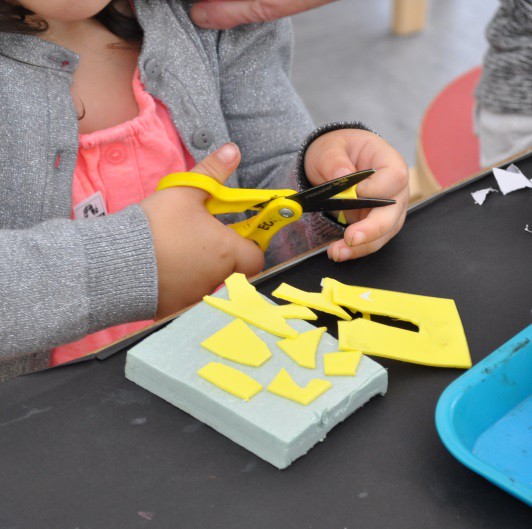 When you design is complete, press the stamp face down onto a stamp pad and then onto your paper.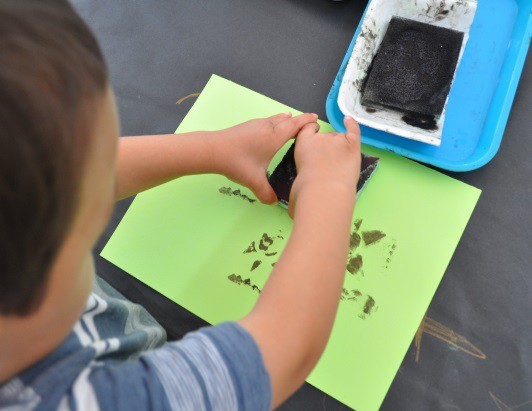 It's fun to reveal your custom design!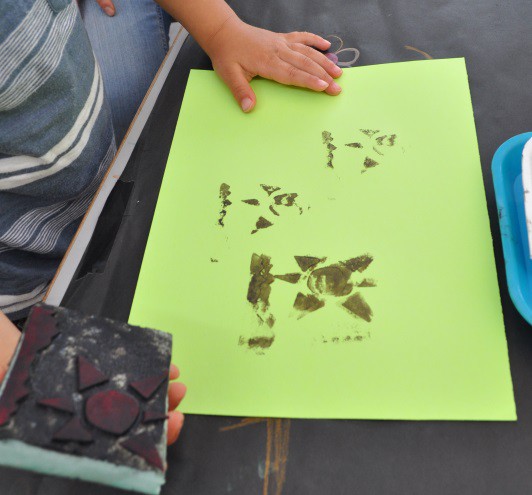 Below, a group of visiting students exchanged stamps so everyone went home with 15 unique stamp designs as a memento of their trip!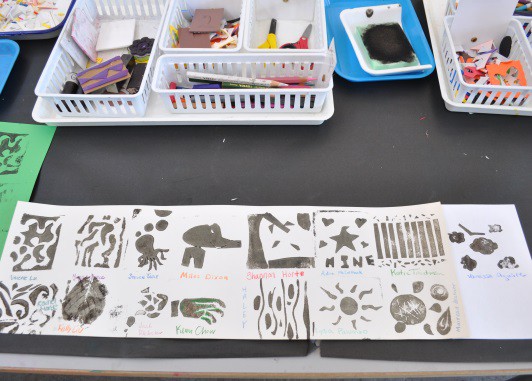 A few pretty designs by guests.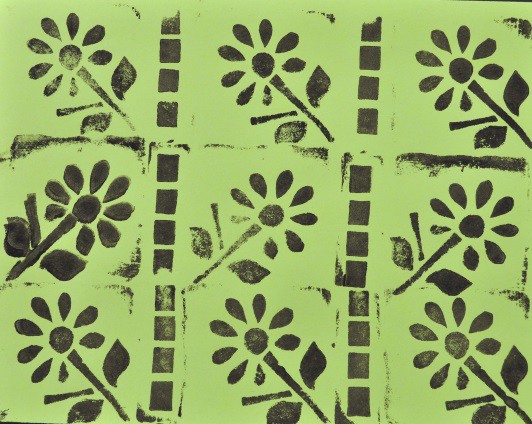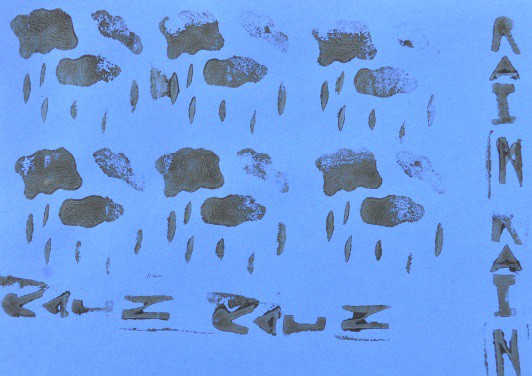 For more printmaking projects and ideas from The Art Studio's blog over the years, visit the other posts in our printmaking category.