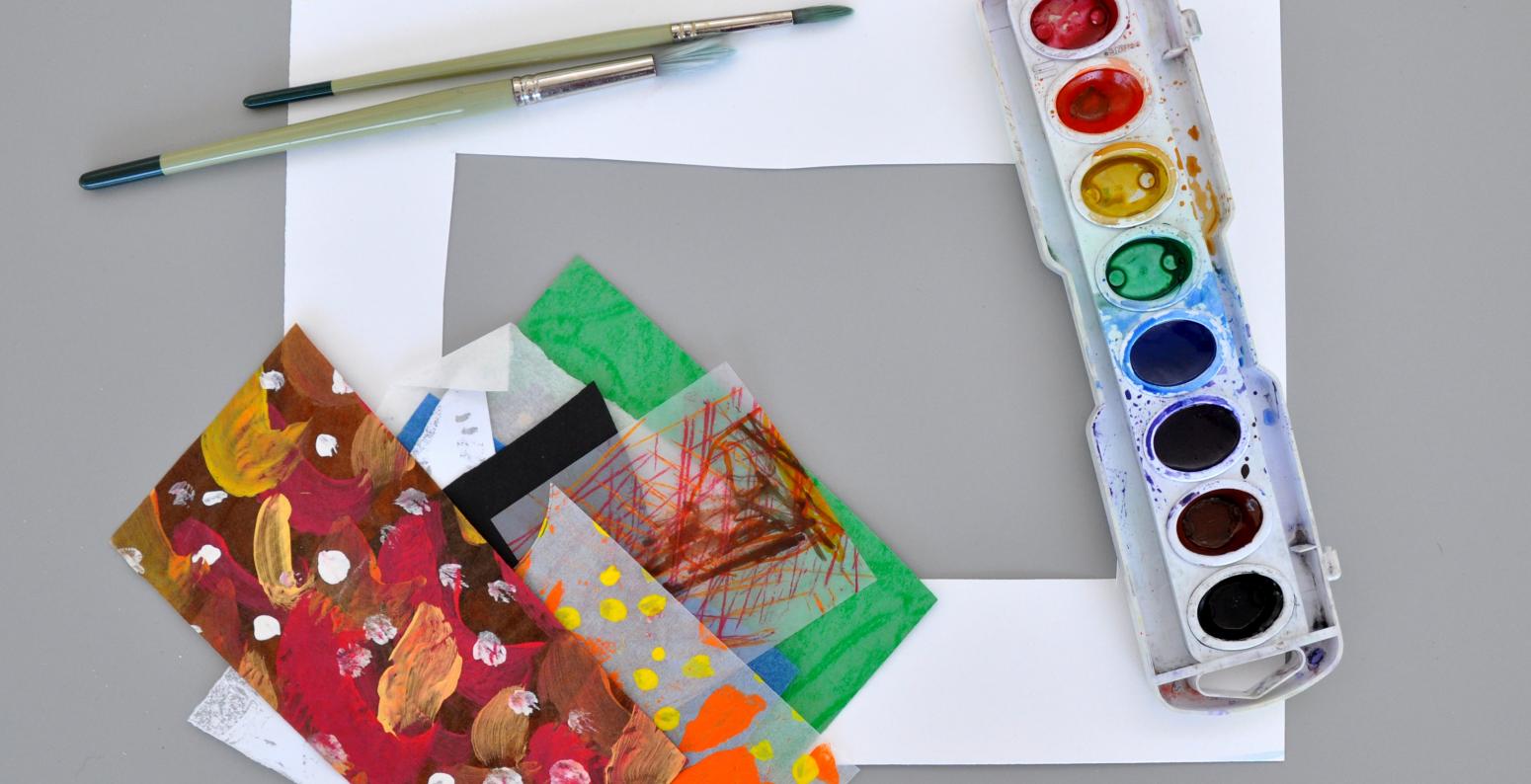 Article Type
Making Art Together
Making Art Together Categories
At Home Art Studio
Painting
Sculpture
My Imagination Window
December 14, 2020
We are excited to share a series of blog posts created in collaboration with the Curriculum in Early Childhood Education students at Holyoke Community College! The HCC students completed a Service Learning Project with Carle Art Educators this fall, continuing a partnership developed over the past two years. Students worked in groups to develop At Home Art Studio projects inspired by illustrations in The Carle's online exhibition Now & Then: Contemporary Illustrators and Their Childhood Art. Students planned the projects, experimented with materials, and documented their process for the blog. The following is Caitlin Conroy, Grace Neffinger, Kim Burns, and Miranda Kortes's description of the project.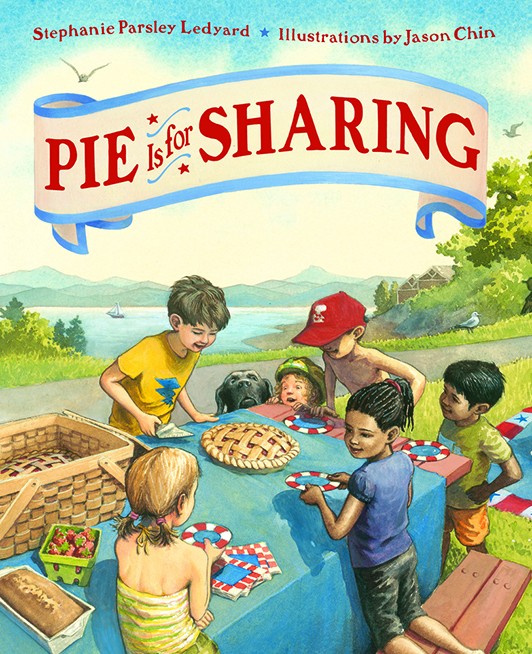 In his artist statement for the online exhibition Now & Then: Contemporary Illustrators and Their Childhood Art, llustrator Jason Chin shares his real-life inspiration for images in the book Pie is for Sharing, by Stephanie Parsley Ledyard. "The neighborhood is based on a real neighborhood that I often bike through and the characters are my wife, children and me." said Chin. As a group, we also noticed that many of his illustrations are of beautiful nature scenes, and we were inspired to create views of outdoor settings. We invite you to search your home for materials you can use to create a window, and what you see, or wish to see, through it.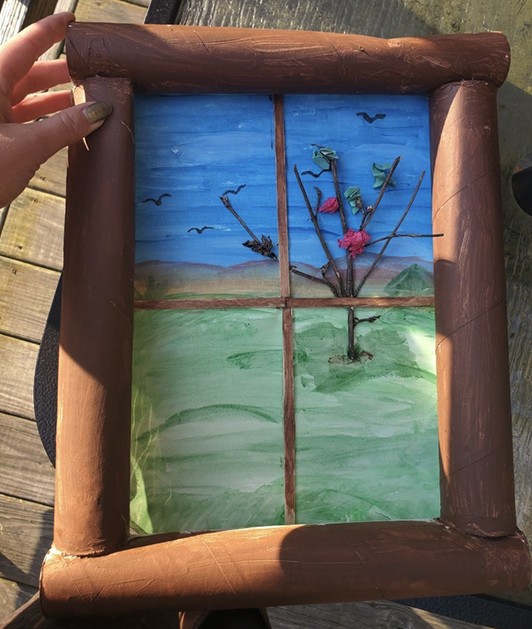 Miranda found some materials around her house that she decided to use for her project. She used recycled paper, paints, glue, paper towel rolls, and even some twigs she found in her yard! Miranda painted the paper towel rolls brown to resemble a windowsill, and glued popsicle sticks together to make the windowpanes. She then painted the sky and grass in the background and used the recycled paper and twigs as the tree and leaves.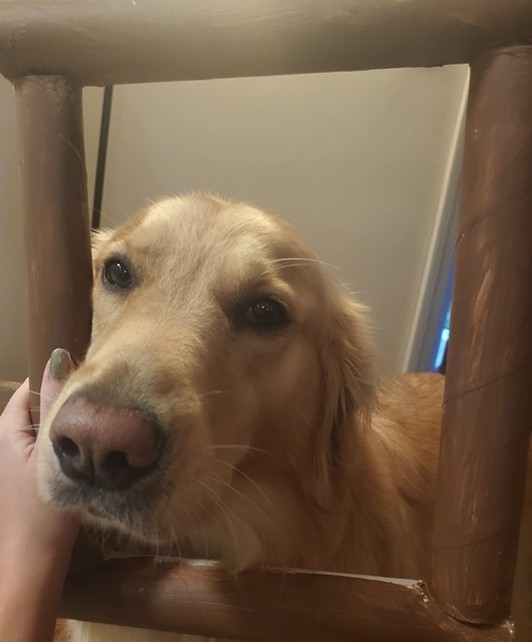 Miranda also got creative and used the windowsill she had created and took a picture of her dog looking through!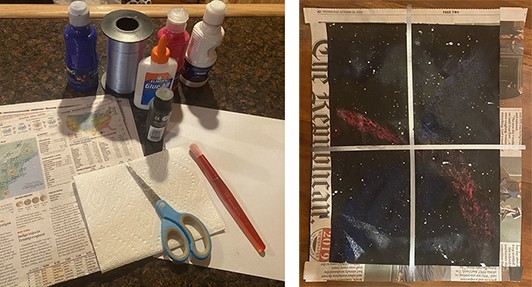 Grace was inspired to look at more books by Jason Chin and enjoyed reading Gravity. She decided to paint a galaxy scene in her window using a brush and blue, black, pink, and white paint. Grace found some newspaper, and cut it up to make the windowsill with a blue ribbon to separate the windowpanes.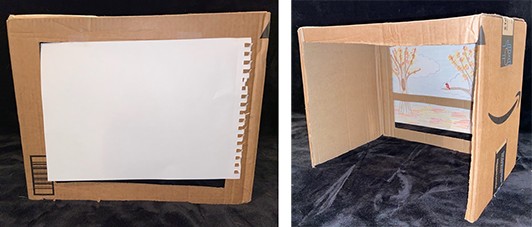 Caitlin used a different approach. She found a cardboard box and cut it to create a trifold shape to use as her window. She then drew what she saw out of her window on a piece of paper that she  taped to the cardboard. This set-up creates space for imaginative play while children look out the "window" created on paper.

This project can help expand your child's art and literacy skills. After reading one of Jason Chin's books, they can take his stories and create their own scenes using materials found around their home. While completing this project, children will also improve their creativity and art skills. They will have the ability to use their imagination and in turn, find the materials they want to use, to bring their idea to life.

There are so many ways to adjust this project in your own way, so use your imagination and have fun with it!
 
Guidelines: 

SL.PK.5: Creating representations of experiences or stories and explaining them to others.

APL4: The child will demonstrate creativity in thinking and use of materials.

The Carle wants to thank the students of EDU 210, Curriculum in Early Childhood Education, for sharing their knowledge and creative responses to picture books. We hope you enjoy exploring books and materials!