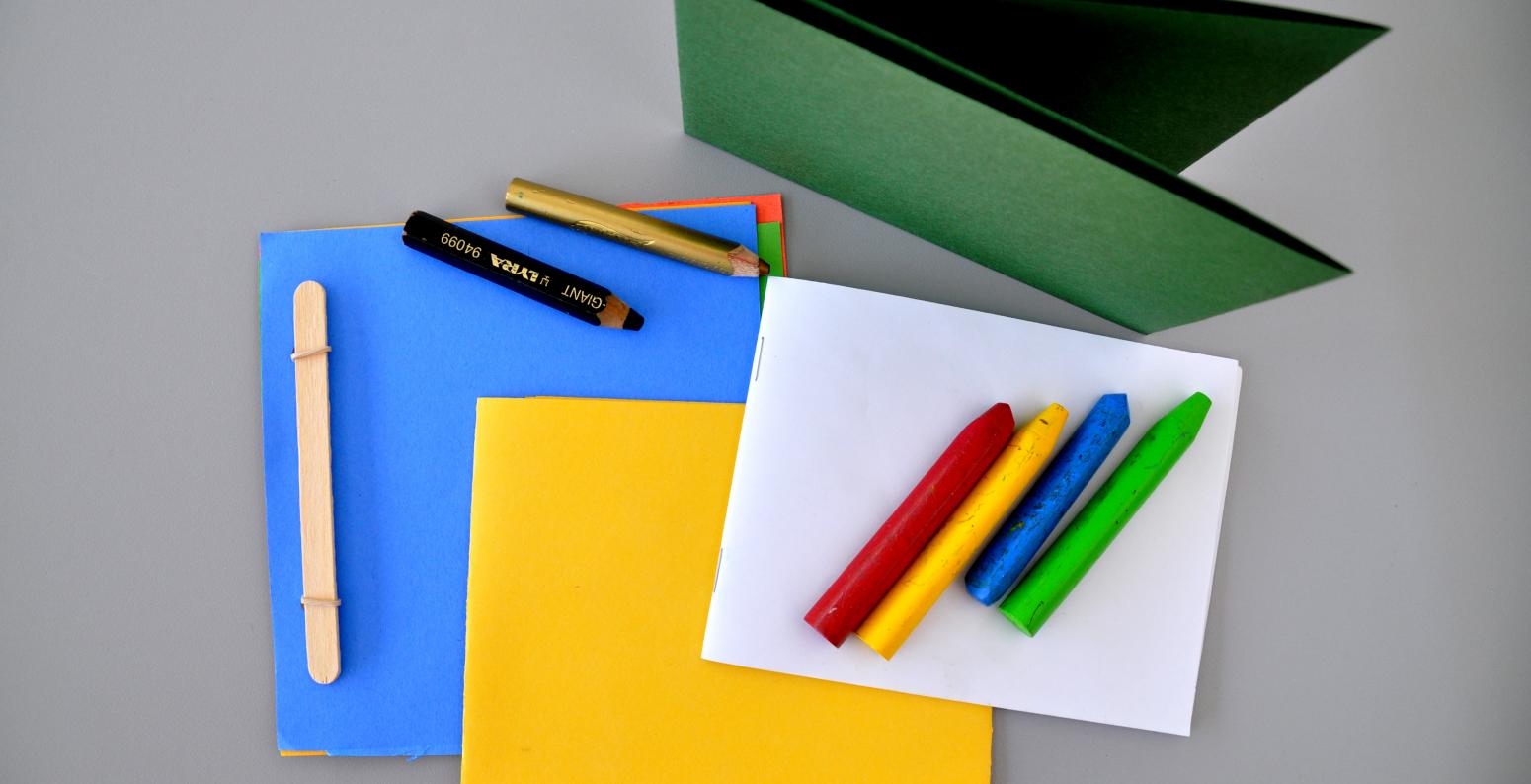 Article Type
Making Art Together
Making Art Together Categories
At Home Art Studio
Bookmaking
Drawing
My School Emotions Notebook
May 3, 2021
We are excited to share a series of blog posts created in collaboration with the Curriculum in Early Childhood Education students at Holyoke Community College! The HCC students completed a Service Learning Project with Carle Art Educators this fall, continuing a partnership developed over the past two years. Students worked in groups to develop projects inspired by books in The Carle's exhibition Picture the Dream: The Story of the Civil Rights Movement through Children's Books. Students planned the projects, experimented with materials, and documented their process for the blog. The following is Mikayla Scott, Krystava Cabana, and Brittany Pietskowski's description of their project. Their project responds to a book included in the first section of the exhibition, "A Backwards Path," exploring the forces that sparked the civil rights movement.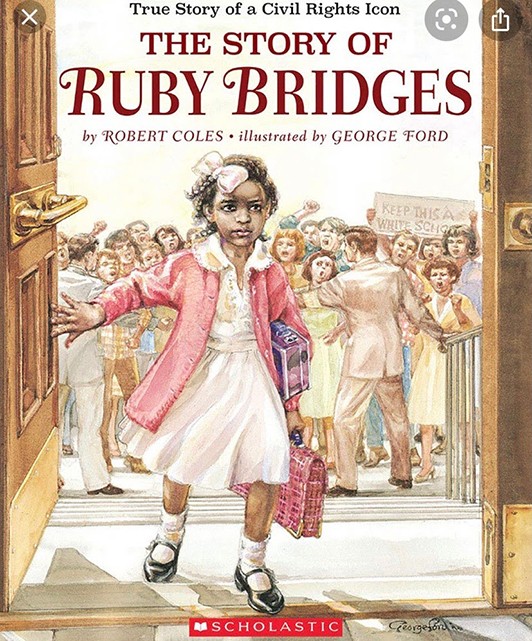 As a group, we chose to focus on The Story of Ruby Bridges, written by Robert Coles and illustrated by George Ford. This is a book about first-grader Ruby Bridges who, in 1960, bravely became the first Black student to integrate an elementary school in the South. Reading this book, we witness Ruby face hatred and difficulties with courage, strength, and perseverance. This book illustrates and brings up many emotions that children may experience in their own classroom environments.  
After thinking a lot about a project, our group decided to create a bookmaking and conversation prompt for children and families with accessibility in mind. What children include in their book will be inspired by the question "What did you do at school today and how did you feel?." Children can write and/or draw about how their day went and how they were feeling that day. We thought that this would be a wonderful activity especially when reading a book like The Story of Ruby Bridges because of the many emotions and feelings that children may experience while reading, and in their own classroom environment. As a group, we felt that a bookmaking project was a great way to get to know children in a school setting, and could even open the doors for more personal conversations. Writing and drawing in a book allows children to share, even if they are uncomfortable verbally expressing themselves. In addition, both educators and families can see their children's growth throughout the year. The books function as a journal that can be used as a tool for reflection and identify areas of growth for the student's future. Here are the different ways our group members approached this prompt. 

Krystava worked with a preschooler that she babysits and had a blast making a journal with them. They were inspired by the many emotions experienced at school.
For materials they decided to use a piece of construction paper, colored pencils, markers, and crayons. They folded the papers to make the pages of the book, and then Krystava asked the preschooler what color papers she wanted for her book.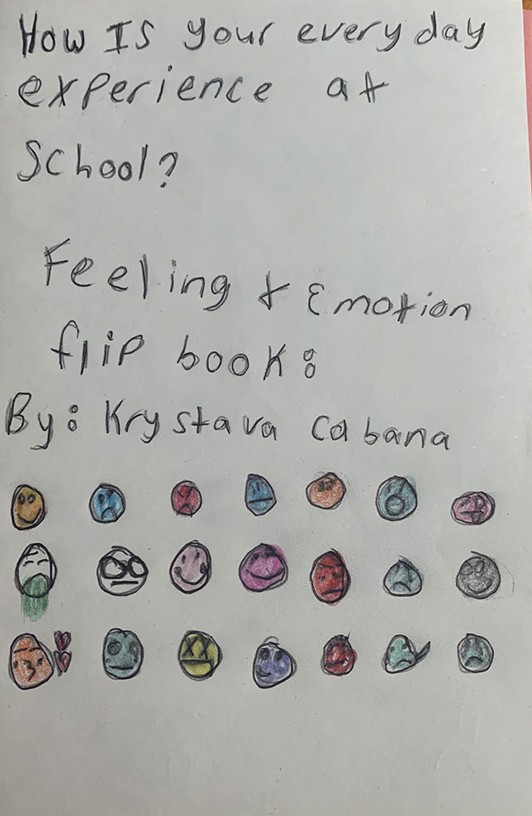 Next, they chose what drawing tools they wanted to use to write the title. They wrote their name on the cover of the book, and Krystava invited the child to draw or write how they felt on that school day.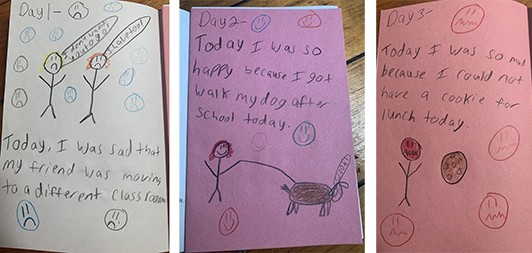 We added dates to some of the pages which allowed us to go back and reflect on how we felt. For example, on March 10th "I was feeling sad."

Mikayla was very inspired by the book The Story of Ruby Bridges, as it has been her favorite book since she was much younger. She feels that this book sends an empowering message to many children.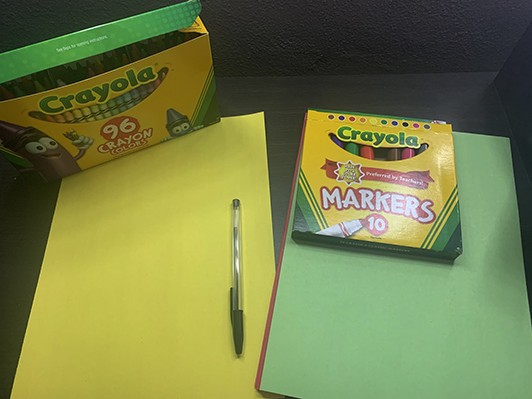 In making this activity, Mikayla started with what she had available: extra construction paper, markers, scissors, and crayons from previous activities.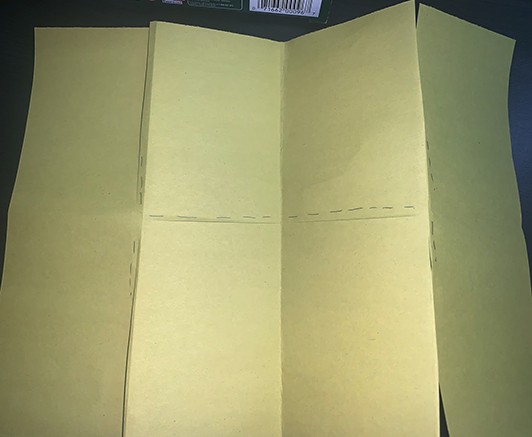 She then played with how to fold the construction paper until she found the shape she wanted for her book. Mikayla thought that making a book, using any paper available, was a great way to get children talking about their unspoken feelings and everyday experiences in a classroom setting.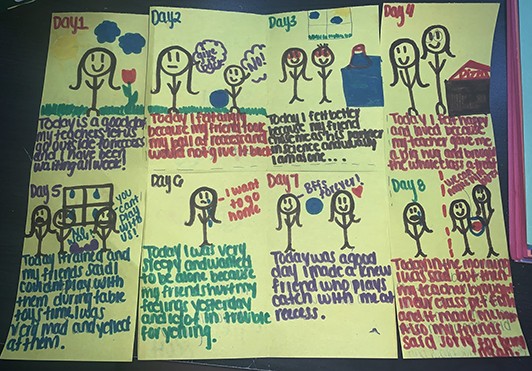 After choosing how she wanted to construct her book, Mikayla decided that she would number each day to keep track of her days at school. She thought about how these booklets help children find a voice when they feel voiceless. The books can be created in any way, and can have pictures or just words. The point is that we can help our young ones grow as individuals, encouraging them to find themselves and make their voices heard.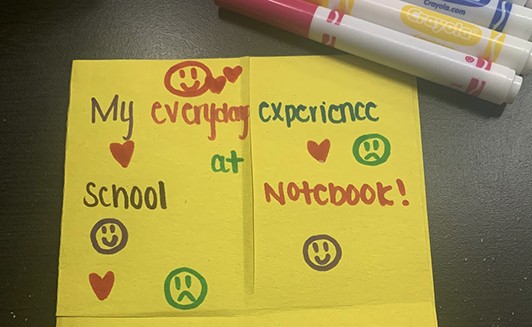 For Brittany, The Story of Ruby Bridges shows how education is not equitable for all students based on their backgrounds. Even today, it is important to be aware that biases and lack of cultural awareness can be harmful to a student. Students need to have educators who can relate to and understand their needs and struggles.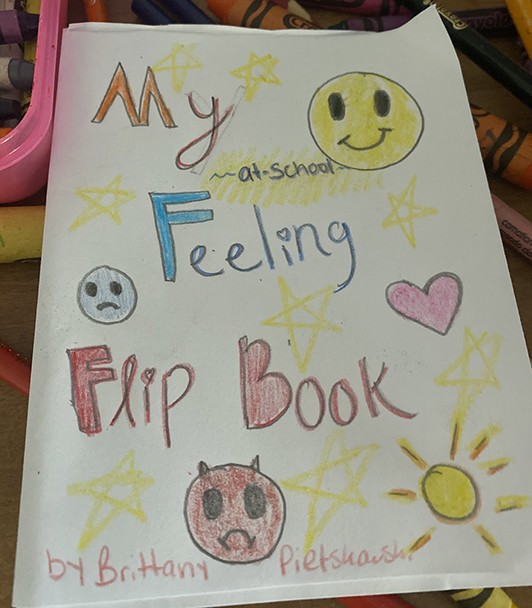 This is why Brittany felt that making a book expressing feelings and emotions was such a great idea. It allows children to record their feelings about school, an environment where they should feel safe and excited to learn. Brittany used printer paper, crayons, and colored pencils to create a book filled with art and feelings children may have about school.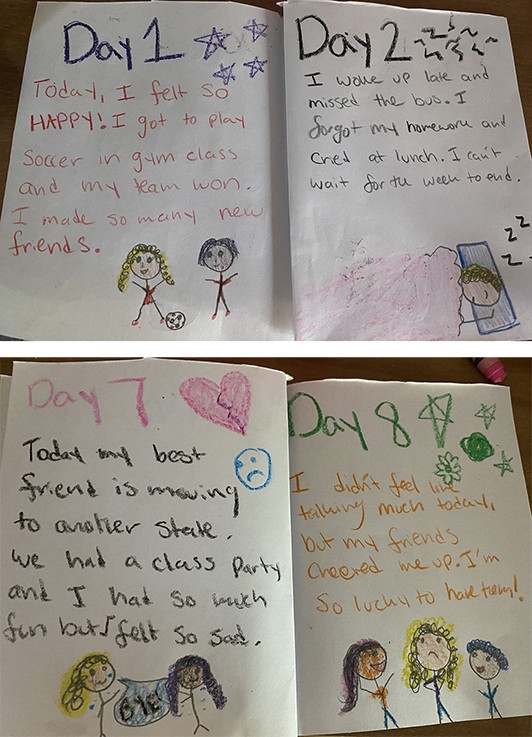 We invite you to make books that share and express emotions. Journals and notebooks, such as the ones we made, can be created easily with paper and drawing tools. This is a great activity that gives young children an opportunity to share their voice when they feel voiceless. This is also a way for children and adults to collaborate, share ideas, see themselves grow, and open the door for tough conversations. A wonderful thing about this activity is that you can continue to reflect and grow as you add more pages to your book. We hope you enjoy this activity and try it out at home or in a classroom setting!
The Carle wants to thank the students of EDU 210, Curriculum in Early Childhood Education, for sharing their knowledge and creative responses to picture books. We hope you enjoy exploring books and materials!