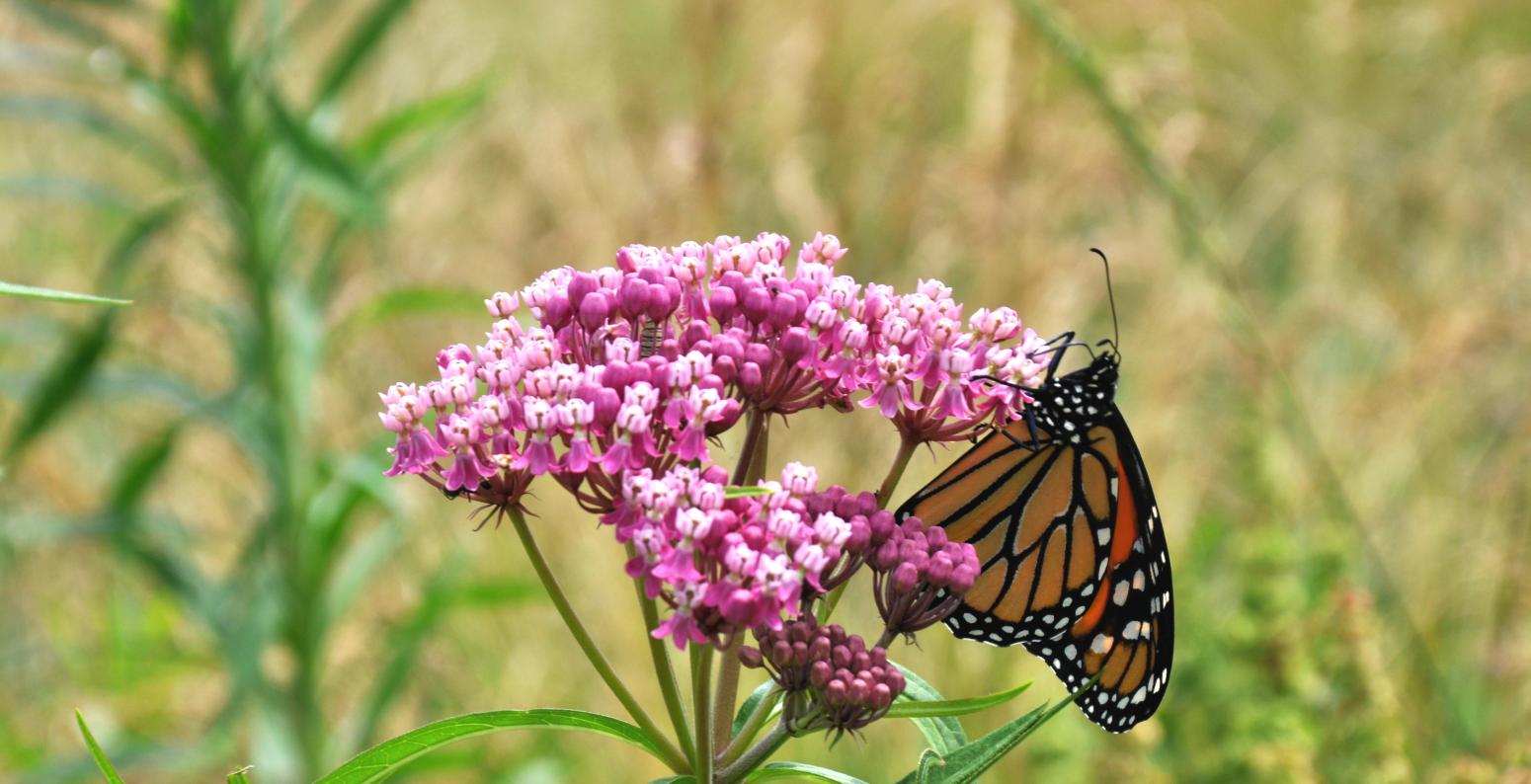 Article Type
Making Art Together
Making Art Together Categories
Nature
Nature and Growth in Bobbie's Meadow
October 27, 2019
Grace Ross from Guest Services at The Carle documented a visit from our meadow consultant this summer and wrote a blog post to share with us. Read more to learn about Bobbie's Meadow growth this summer!
On the South side of the Museum, a sculpted path frames the more than a century old apple orchard. This is part of Bobbie's Meadow, a place for humans to connect with, learn from, and be inspired by nature. Owen Wormser, our meadow consultant from Local Harmony spoke with us about the meadow in July. He gave team members an update about how the meadow is doing and answered some questions we had about its growth since the meadow's unveiling last summer.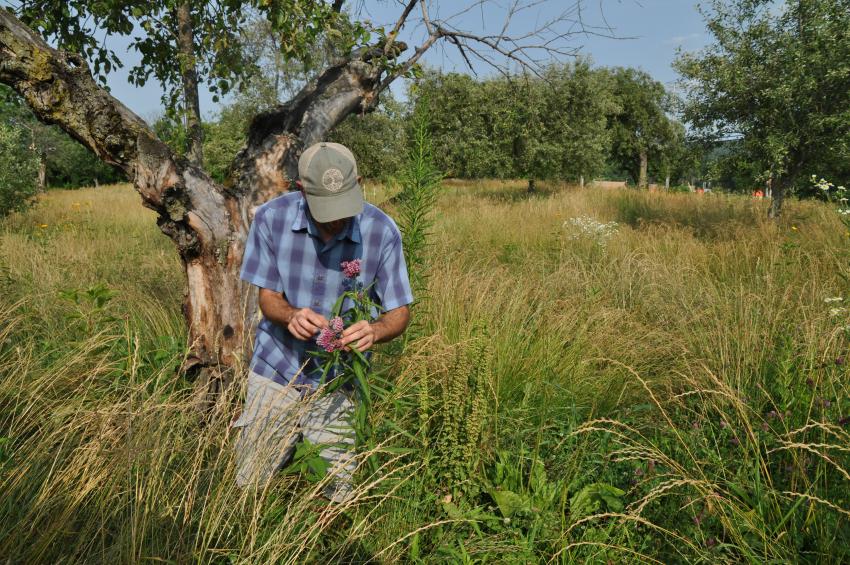 Bobbie's Meadow was seeded last year with 21 native grasses and perennials. When it is fully established, it will transform the former lawn into an ever-changing canvas.  Here, Owen is in the midst of the meadow showing us different plant identifications like swamp milkweed, Queen Anne's lace, mugwort, red clover, and lots of rye!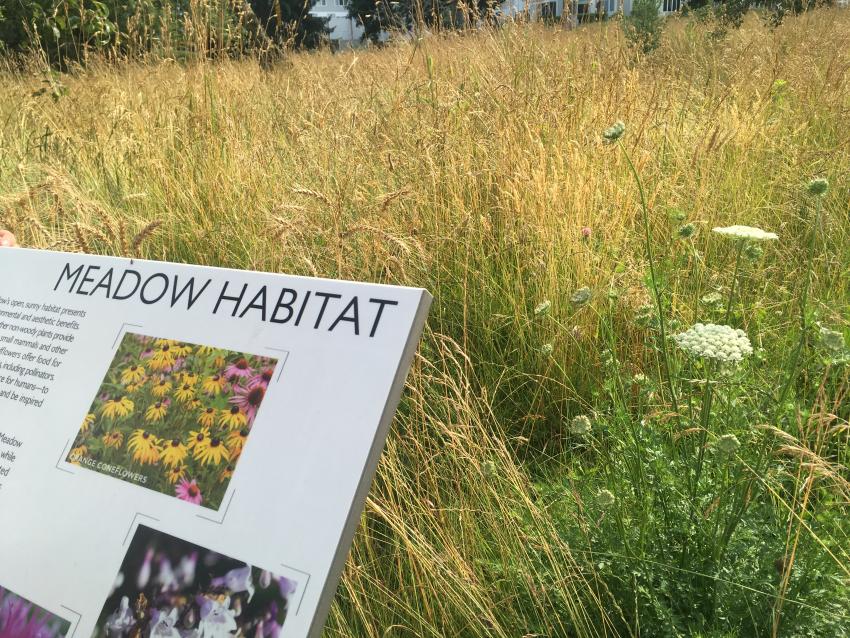 While we walked the path with Owen, we asked many questions to identify the multitude of plants that sprouted. When asked if these were the results he expected of first year of the meadow, Owen said, "It was somewhat slower, but better than expected."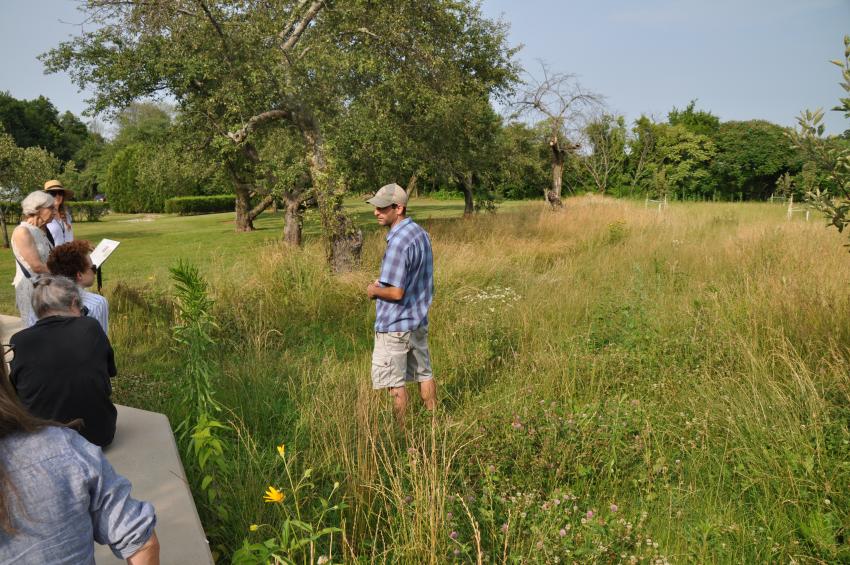 In addition to helping us identify some plants, Owen showed us how the construction vehicles impacted part of the meadow. The vehicles frequently used a path to safely get around the apple trees when making the accessible walking path that we now enjoy. This repeated use caused the ground to compact, making it difficult for the seeds to grow. Because of this, the part of the meadow shown above has less plant variety than the rest of the meadow.
Thinking into the future of the meadow, a team member asked, "When is the best time to mow and how often?" Owen shared that, "March is the least impactful time to mow before things grow. Mowing is intrusive and best if it's only once a year." We'll be following Owen's advice and look forward to seeing the meadow winter over.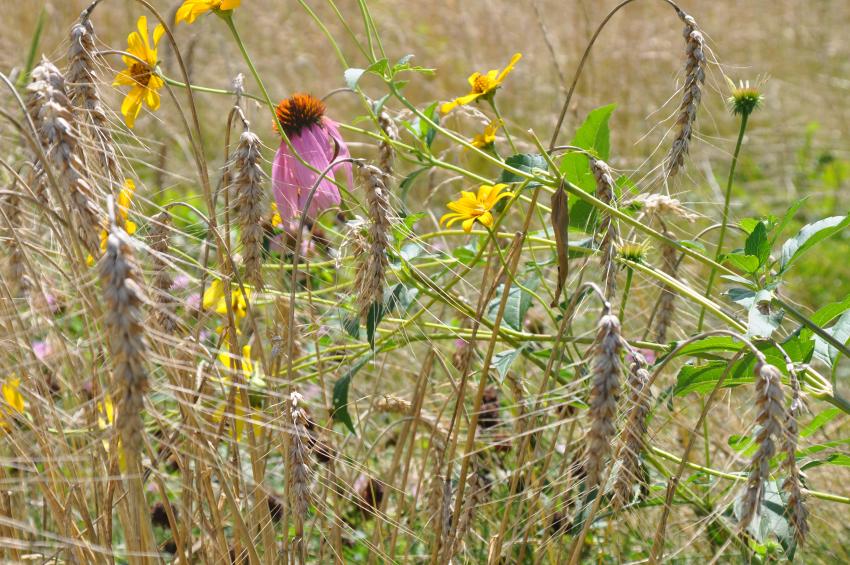 Pictured in this photograph are a variety of grasses: rye, purple coneflowers (echinacea pupurea), and a type of sunflower.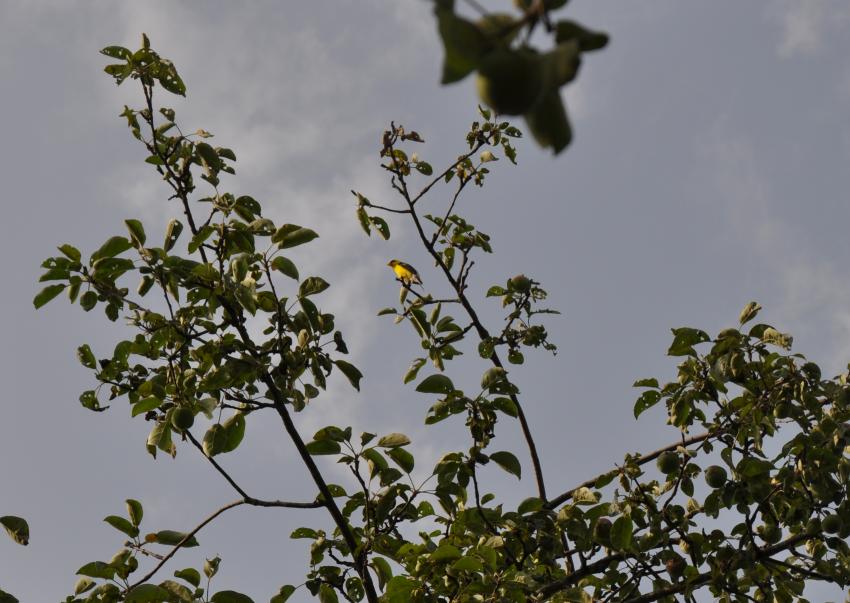 Grasses and other non-woody plants provide a safe-haven for small mammals and other wildlife, while wildflowers offer food for many birds. During our talk, we witnessed this goldfinch high up in the trees and what we think was an Eastern Red-tailed Hawk.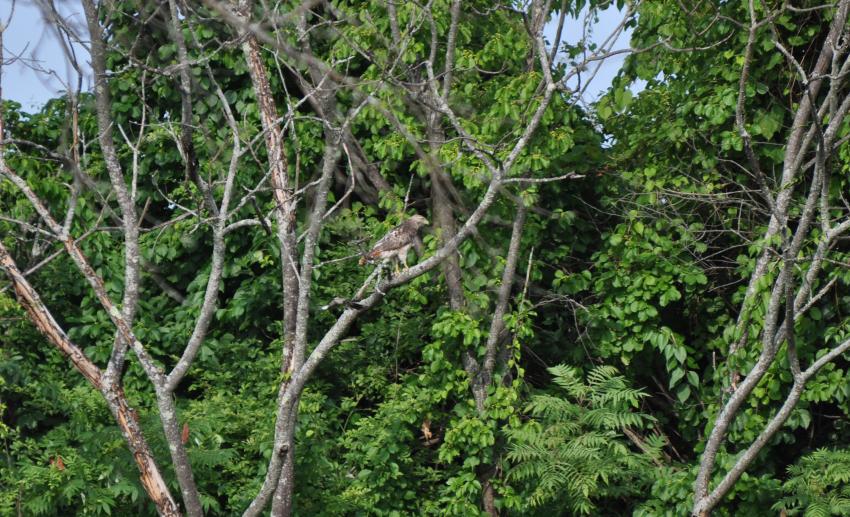 The Eastern Red-tailed Hawk was looking for food while mockingbirds dove at it to protect their nest.
We learned so much from Owen Wormser during this talk. As he stated, having conversations around the meadow with staff and team members "is the best way to engage people and deepen their connection to and understanding of the meadow.  As the meadow develops, it will become more and more interesting because there will be more species and general diversity."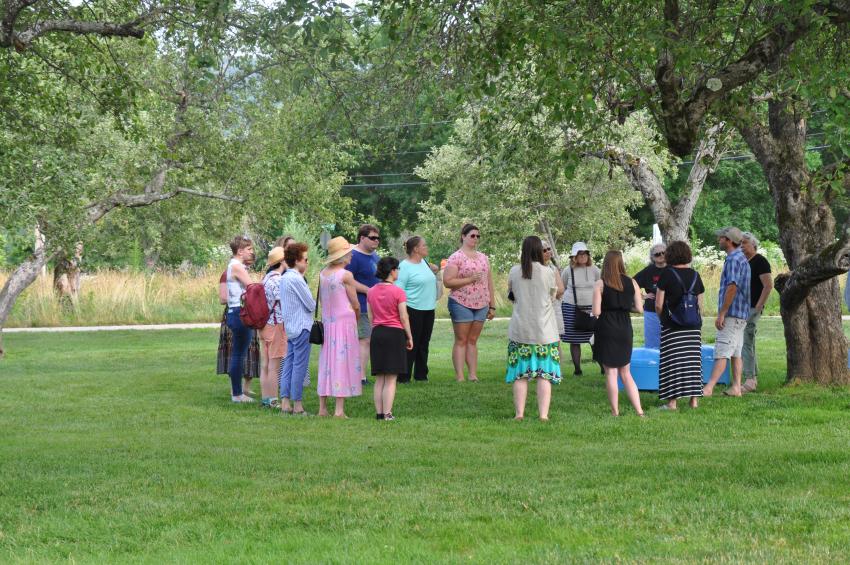 This is the first full summer of the meadow's growth, and it has been great for us to look back at all the plants we have seen in this colorful and ever changing landscape of Bobbie's Meadow. We look forward to seeing more changes as leaves and apples drop, and meeting the multitude of guests, both human and nonhuman, who will continue to visit our growing meadow as we move into the fall.