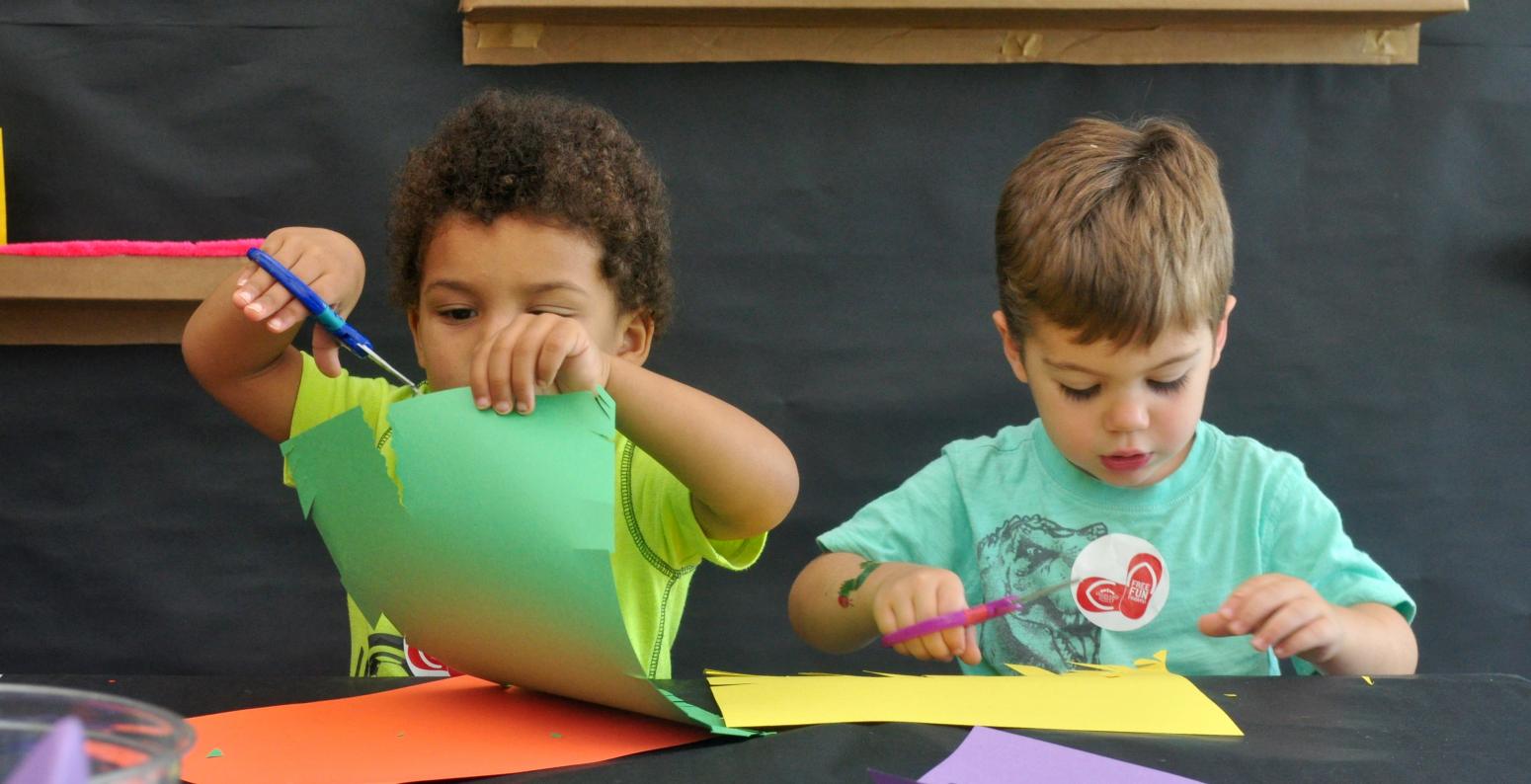 Article Type
Making Art Together
Making Art Together Categories
At Home Art Studio
Sculpture
Paper Cut Patterns
September 18, 2017
There is nothing like the prospect of a busy event to get us excited about creating on a large scale! For this summer's Free Fun Friday, supported by the Highland Street Foundation, we wanted to explore materials in a big way. We selected a project that invited guests to cut and layer papers to create a collaborative artwork. With the help of hundreds of people, we soon covered the walls, windows and tabletops in pattern and color!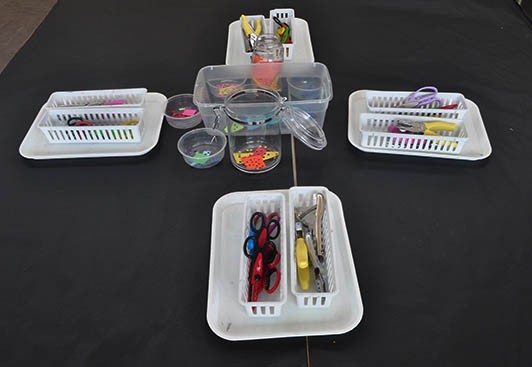 In preparing for the project we went into the Art Studio cupboards and pulled out all of our favorite cutting tools: scissors, zig-zag scissors, and hole punches that create a variety of shapes.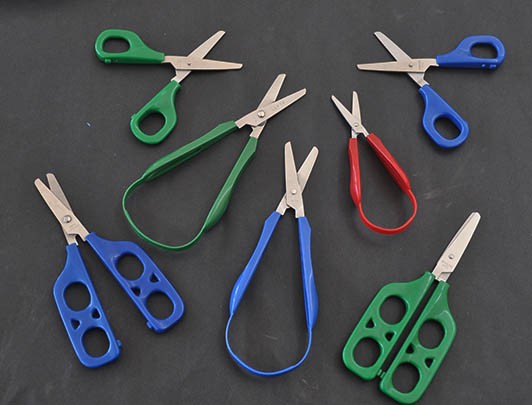 We had recently ordered a range of scissor designs and we decided to test them out. We received lots of great feedback, particularly about the loop scissors and as a result have ordered more of these in order to make them available for all of our future projects that involve scissors.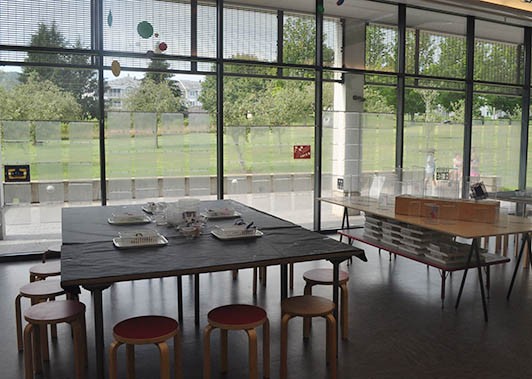 We prepared the Art Studio by hanging clear plastic sleeves across our windows, and covering our prep table with acrylic sign holders.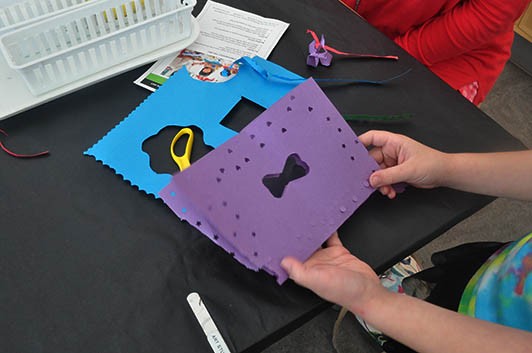 Guests were invited to explore what shapes and patterns could be made by folding, cutting and layering papers.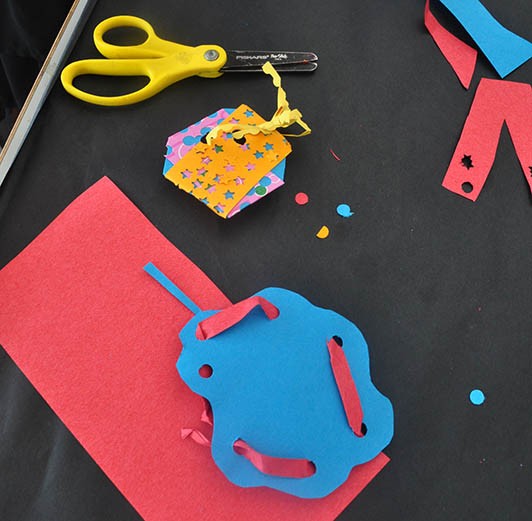 Attaching paper together without glue or tape presented a design challenge. Weaving thin strips of paper through holes created by a puncher was one innovative and beautiful way guests solved this problem!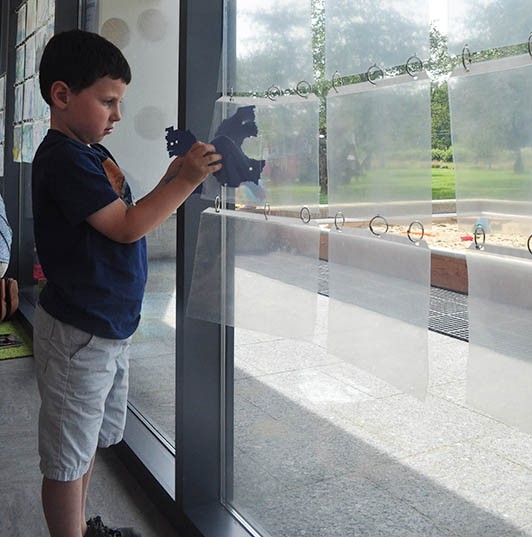 Papers could be added to the window installation by carefully sliding them into plastic sleeves.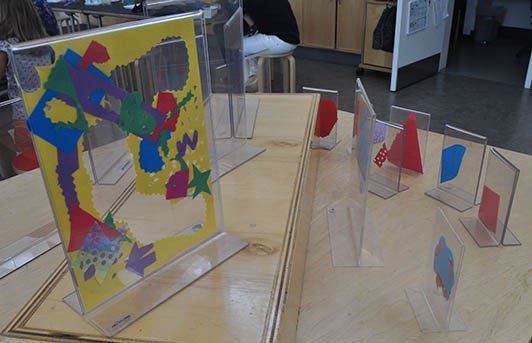 Or by sandwiching in the acrylic sign-holders.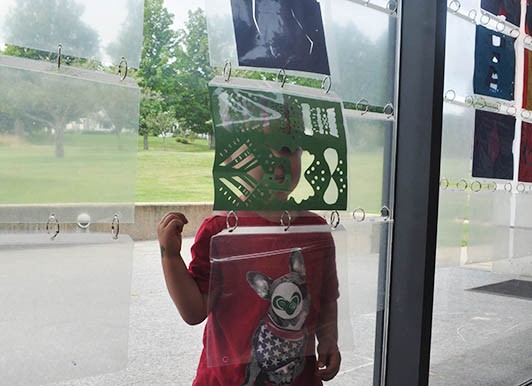 The patterns produced unexpected portals and viewpoints out into the orchard and back into the Art Studio.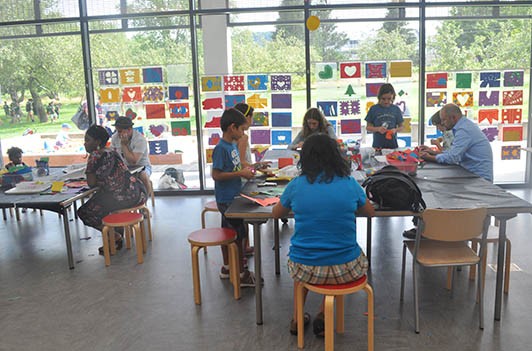 Over the day the windows filled with a range of colorful patterns, transforming the Art Studio from the inside …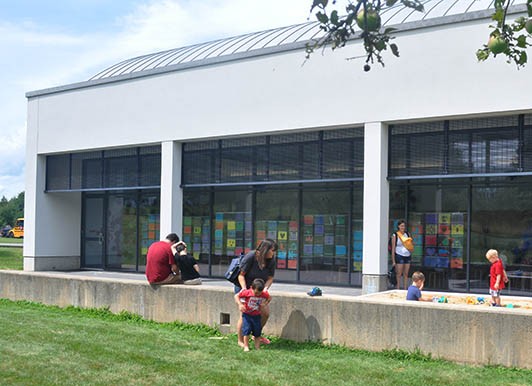 … and outside.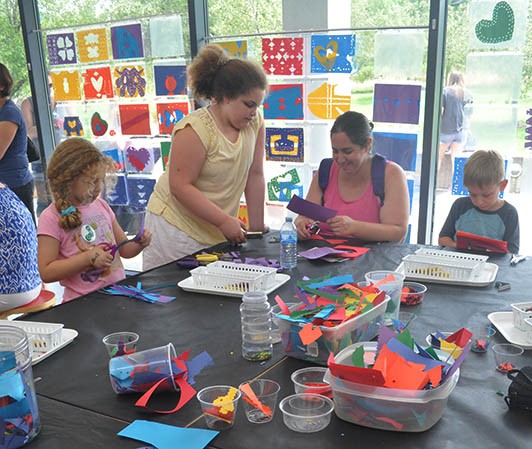 In the center of the tables we collected scraps in lots of containers ready to be reused in some one elses' paper cut creation, or to use in a future Art Studio project.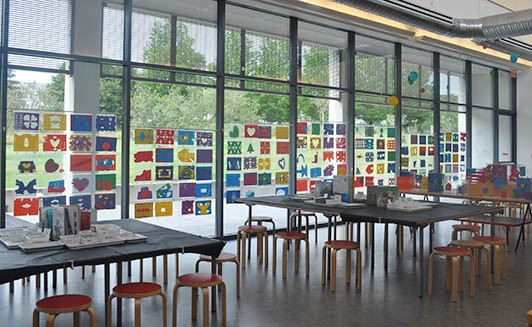 Here's what the Art Studio looked like at the end of the day after the Museum closed. It was so much fun to see how much we could change the space in just one day! Thank you to everyone who came, created with us, and contributed their artwork to the space.