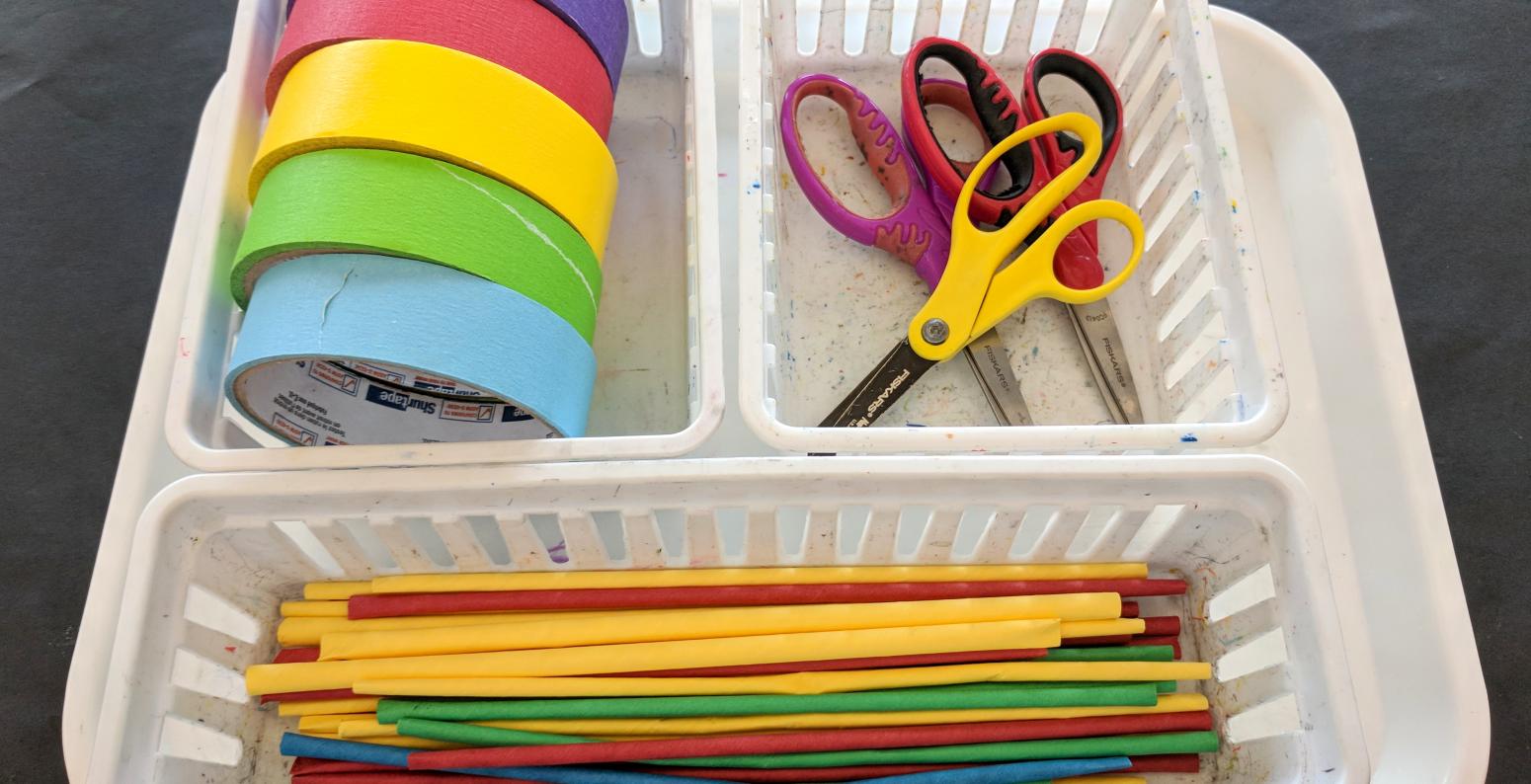 Article Type
Making Art Together
Making Art Together Categories
Sculpture
Party Time! Occasions for Creating
October 31, 2017
What inspires us to create? Sometimes it starts with a question: what can we do with this particular material? Sometimes it starts with a story: how do we share this idea or experience? But recently I've been thinking about how we can invent occasions for making, and how this making in turn can shape or become part of the occasion itself. In order to explore this further, I decided to turn a recent outreach program into a party. 
We started by reading When's My Birthday?, a sweet and lively new picture book by Julie Fogliano and Christian Robinson.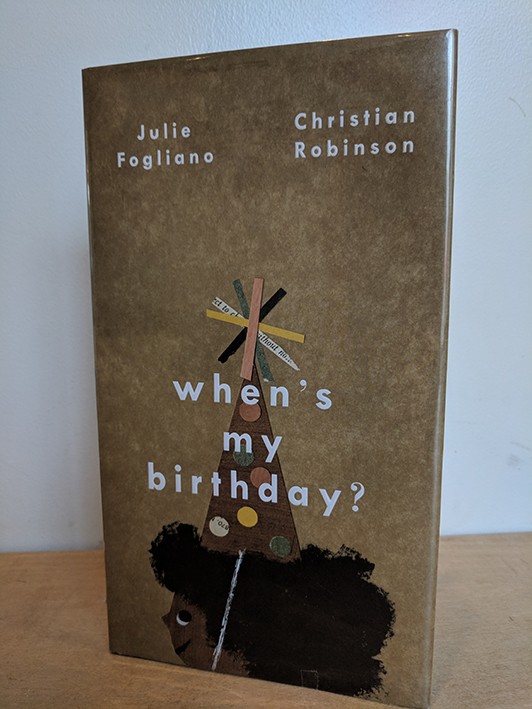 As we read, children excitedly pointed out the colorful party hats, gigantic cakes, and silly guests. This got us to thinking about what we like to do at parties: our favorite foods to eat, games to play, presents to give, and clothing to wear.
Next we transitioned into brainstorming what we'd like to bring to our own party. Beforehand I had arranged an assortment of found materials (corrugated cardboard, art straws, coffee filters, paper cups) and tools (scissors, colorful tape) onto trays.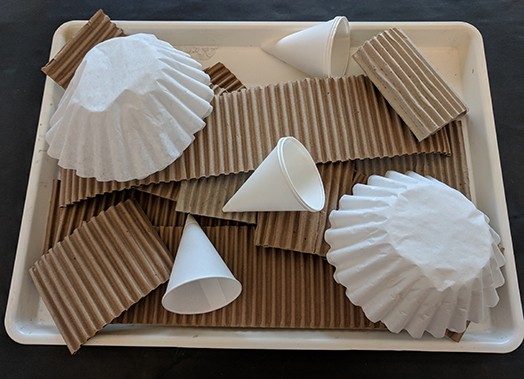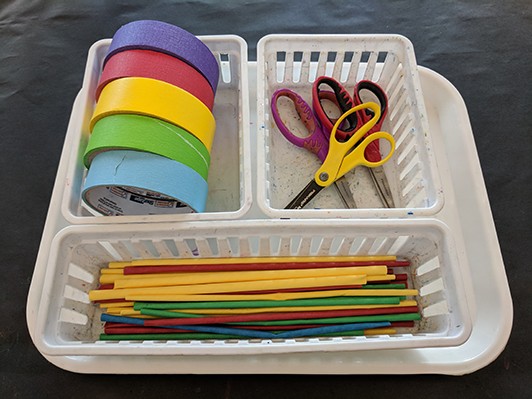 Together we thought about how we could experiment with these materials to build different objects for our party. Several kids enjoyed playing with the soft texture of the coffee filters…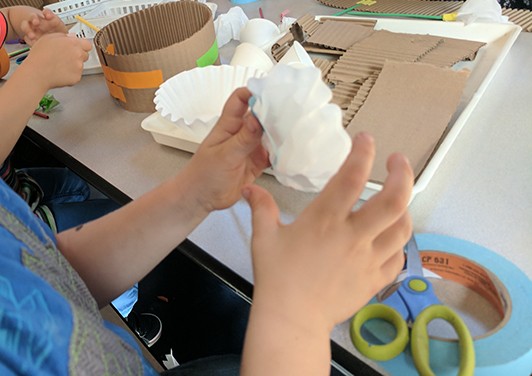 ..and experimenting with scissors to see how they could change the shape of the cardboard.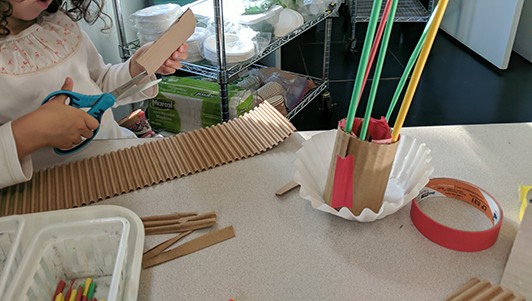 Some kids decided to turn long strips of corrugated cardboard into crowns and hats to wear to their party.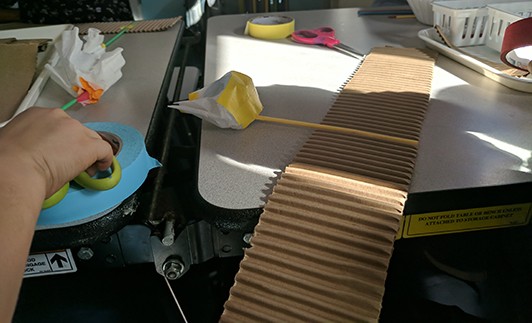 They used coffee filters, straws, and cones to add color and height to their designs.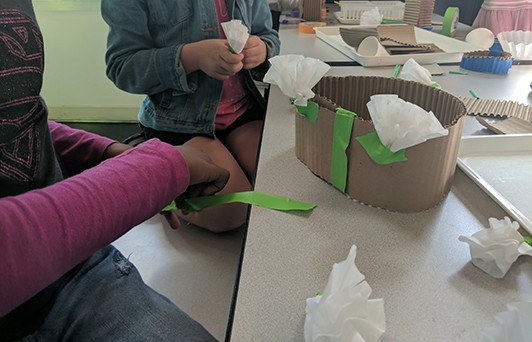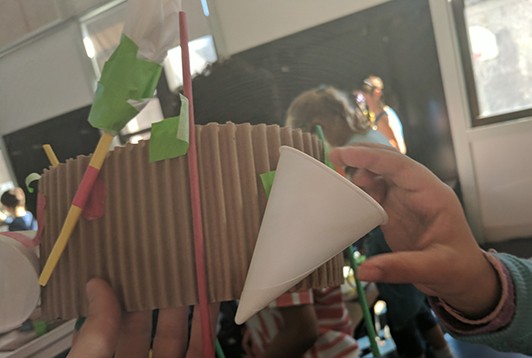 Some discovered other ways to combine materials to create party hats.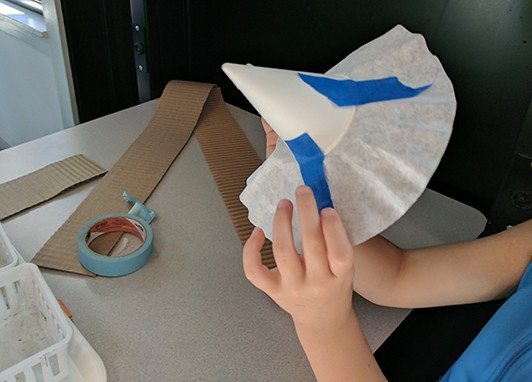 While others created vests and full-body costumes to wear to their party.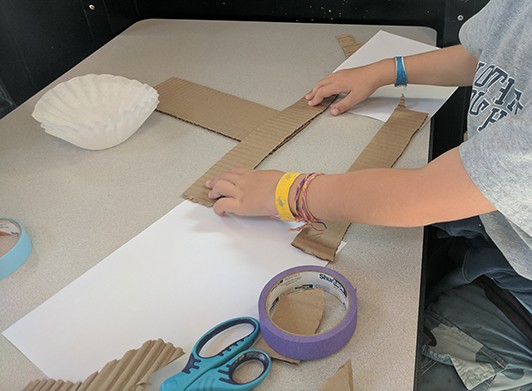 Others decided to bring flowers, turning straws into stems and colorful tape and coffee filters into detailed blossoms.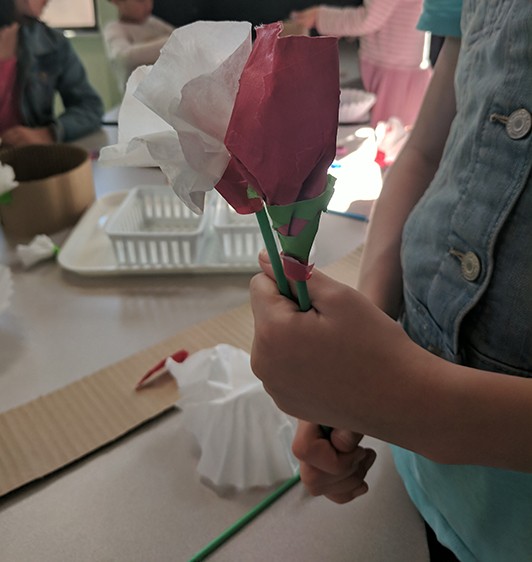 As the kids created side by side, it was fun to see their different ideas overlap and the stories for their party evolve and grow. For example, one table decided to throw a "Nature Party" and constructed vases to display the flowers they were collectively constructing.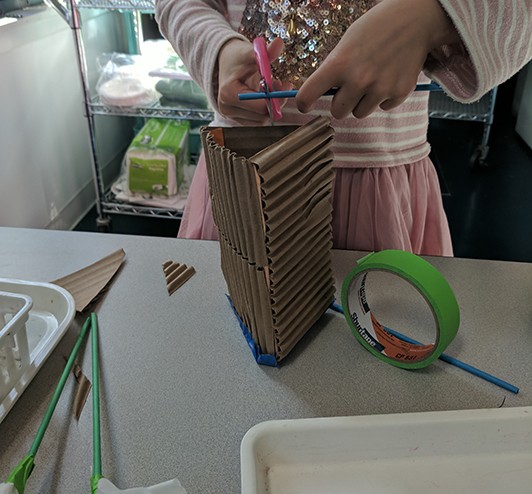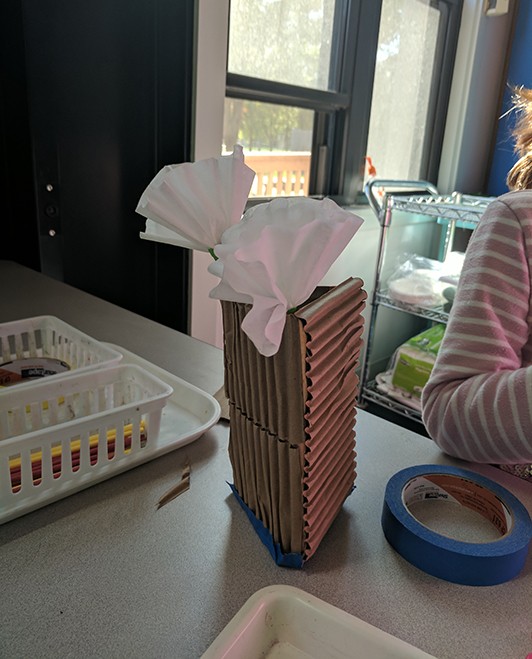 Another group of kids collaborated on building a towering, five-tiered cake! At the end of the day everyone walked away with their creations and ideas for how to keep the party going. For instance, one child constructed a box to hide his younger brother's upcoming birthday present.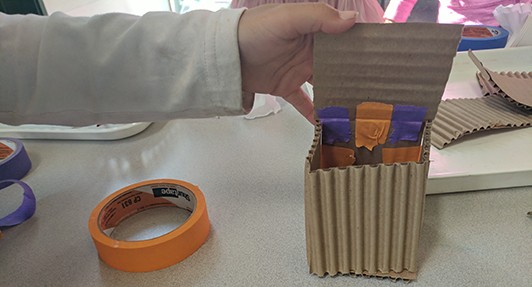 It was awesome to witness the incredibly imaginative and different ways the kids responded to this simple invitation to party! We hope this post serves as inspiration to create other occasions for exploring and building with found materials at your home or school. There are countless - often spontaneous - opportunities for inviting collective, imaginative play!