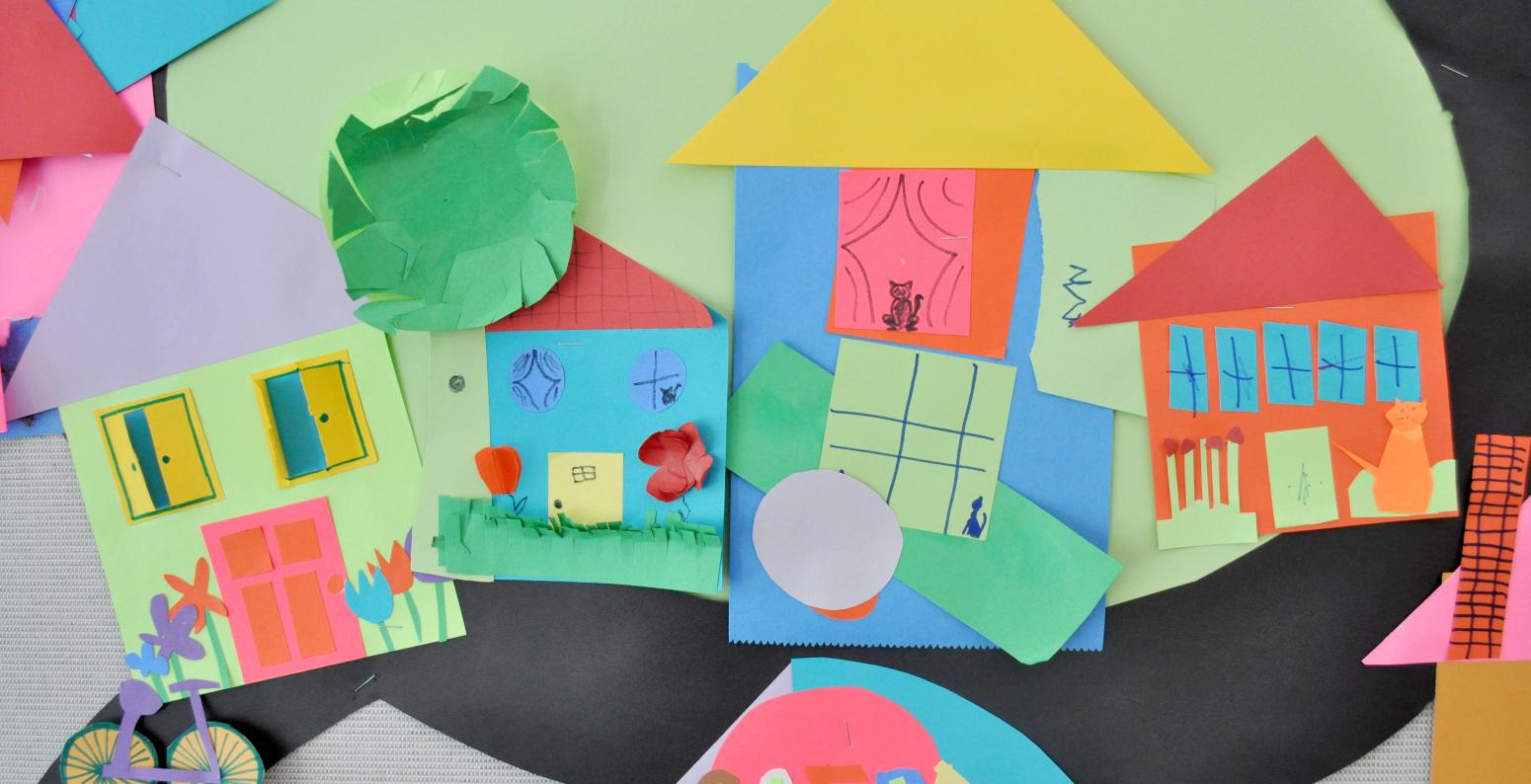 Article Type
Making Art Together
Making Art Together Categories
Collage
Drawing
A Place To Call Home
May 20, 2014
Victorian mansions, country houses, modern uptown lofts, towering apartment buildings, and pet palaces are just a few of the creative directions The Carle's guests have taken the new Every Day Art Project, A Place to Call Home. This eclectic mix of colorful paper dwellings are all on display here on the walls of The Art Studio, and I wanted to share it with you!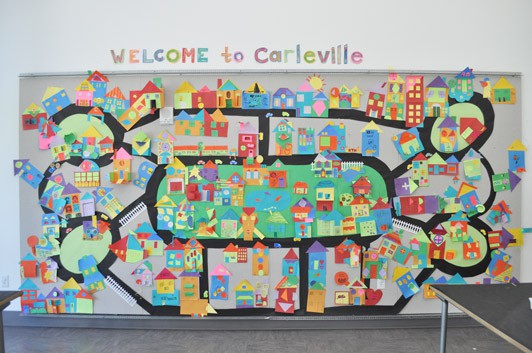 We're challenging guests to turn an ordinary set of paper shapes: one rectangle, one triangle and one square…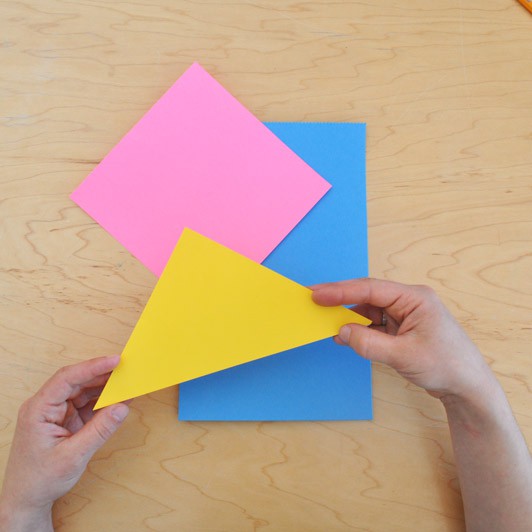 plus any shapes and markers at the tables…into a house or building.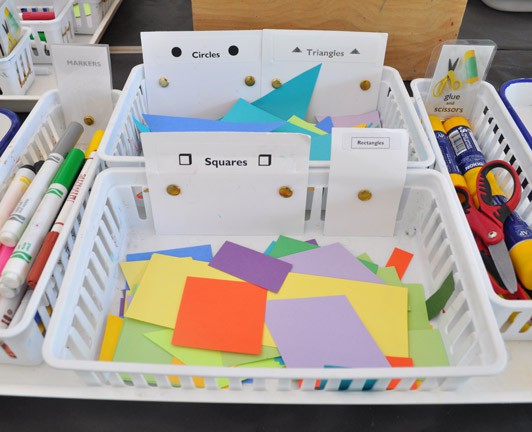 We have lots of house-themed books around the room to spark your imagination.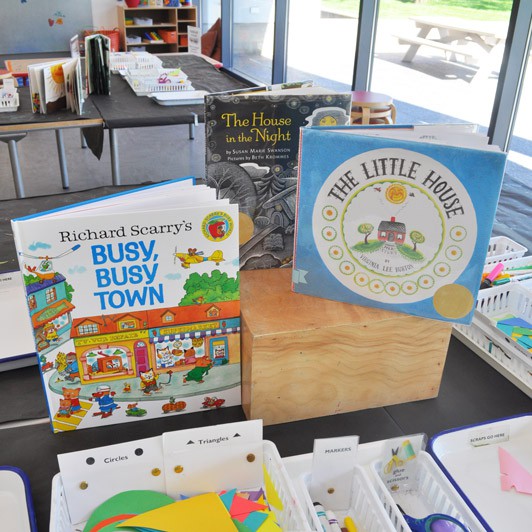 Lots of guests have given us their creations to hang in "Carleville",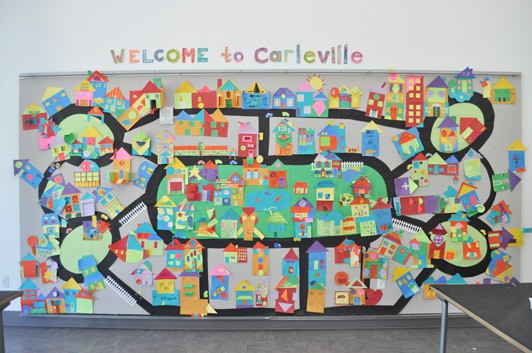 and as you can see, we're running low on real estate, so we've just added "Carle Island", complete with a friendly Loch Ness Monster living in one of the island's lakes!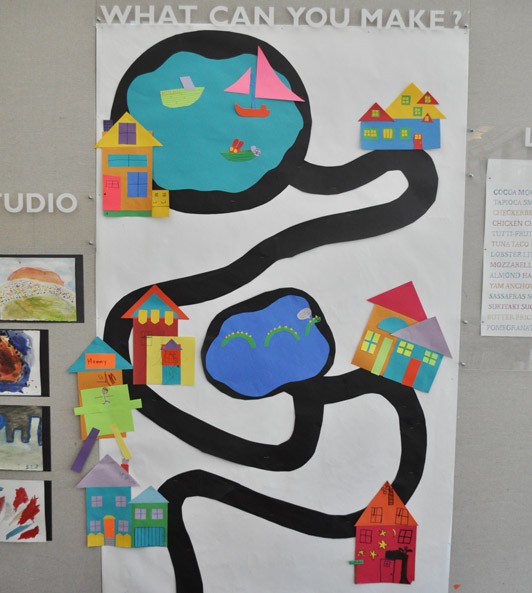 You may remember another "Carleville" guests help us create for the Every Day Art Project Create a Cityscape.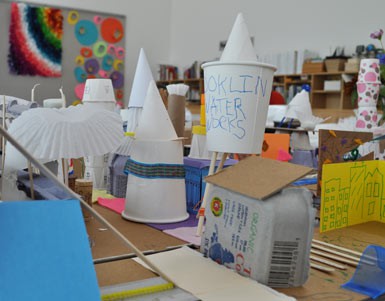 You can check out a post about a 3-D found material city we made and a recycled city sculpture project.
Who knew one simple set of shapes could turn in so many directions! Keep scrolling to see all of the wonderfully creative ways The Carle's guests of all ages collaged their houses.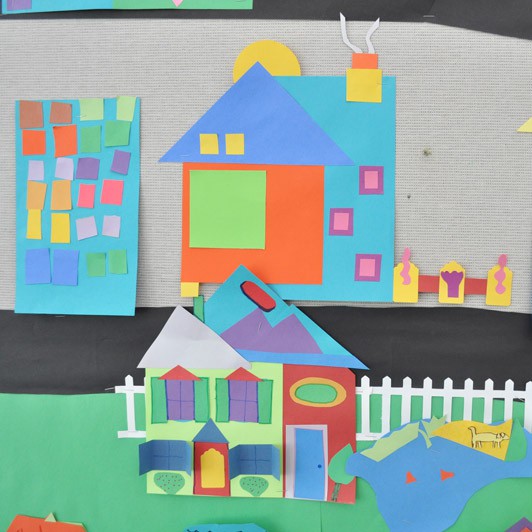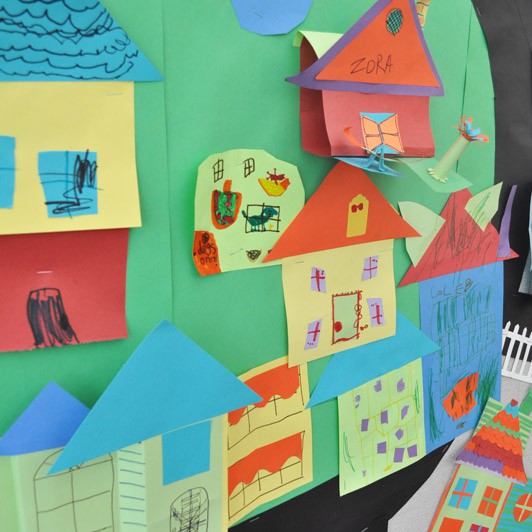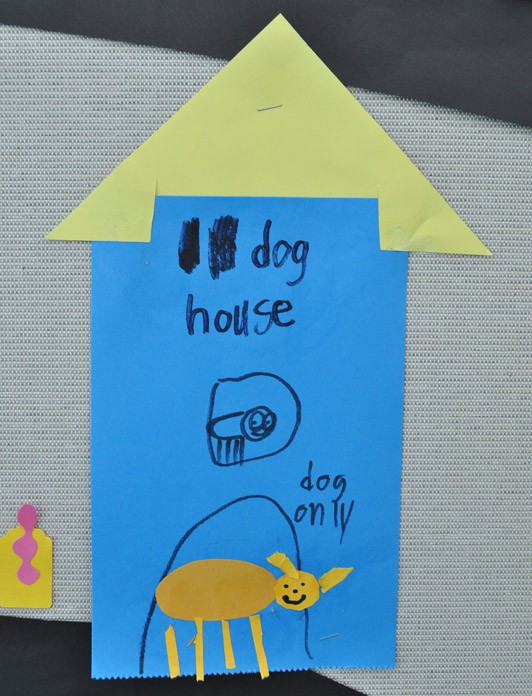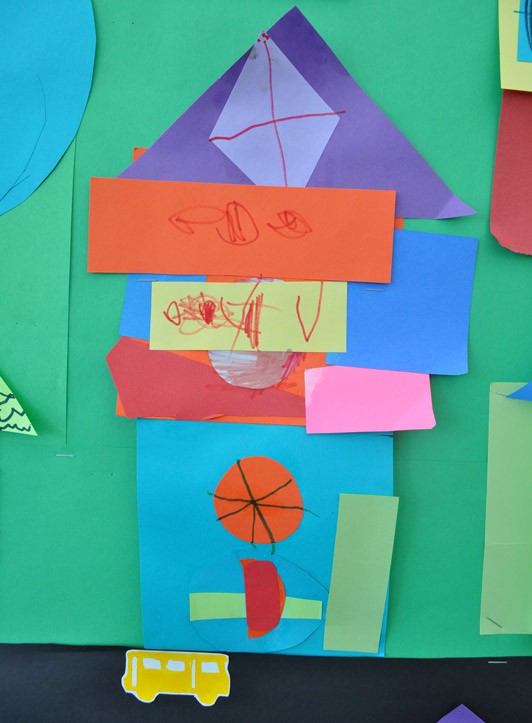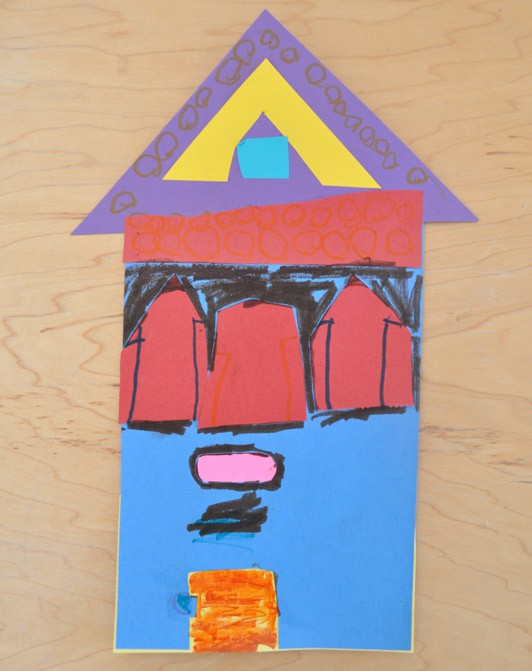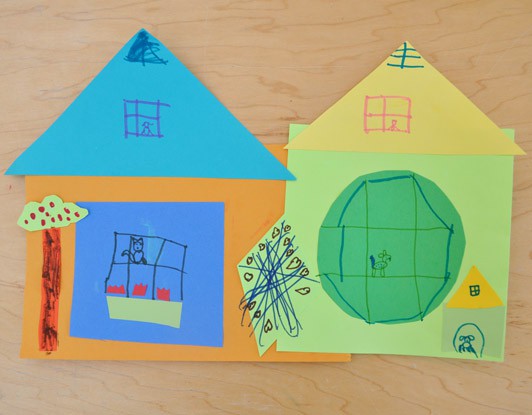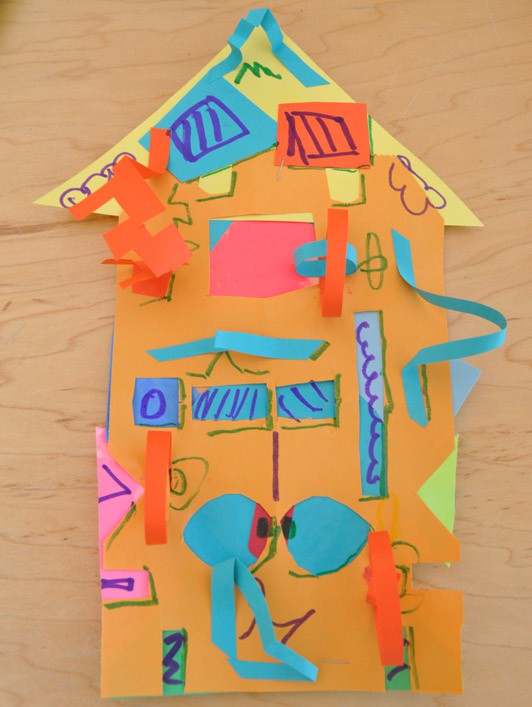 Every Day Art Program: A Place to Call Home
May 8 - June 18, 2014
All Day
Free with Museum Admission
Whether you live in a city brownstone like Bernard Waber's Lyle, Lyle, Crocodile, or a country house, experiment with cut paper collage and drawing to make your own version of "home."