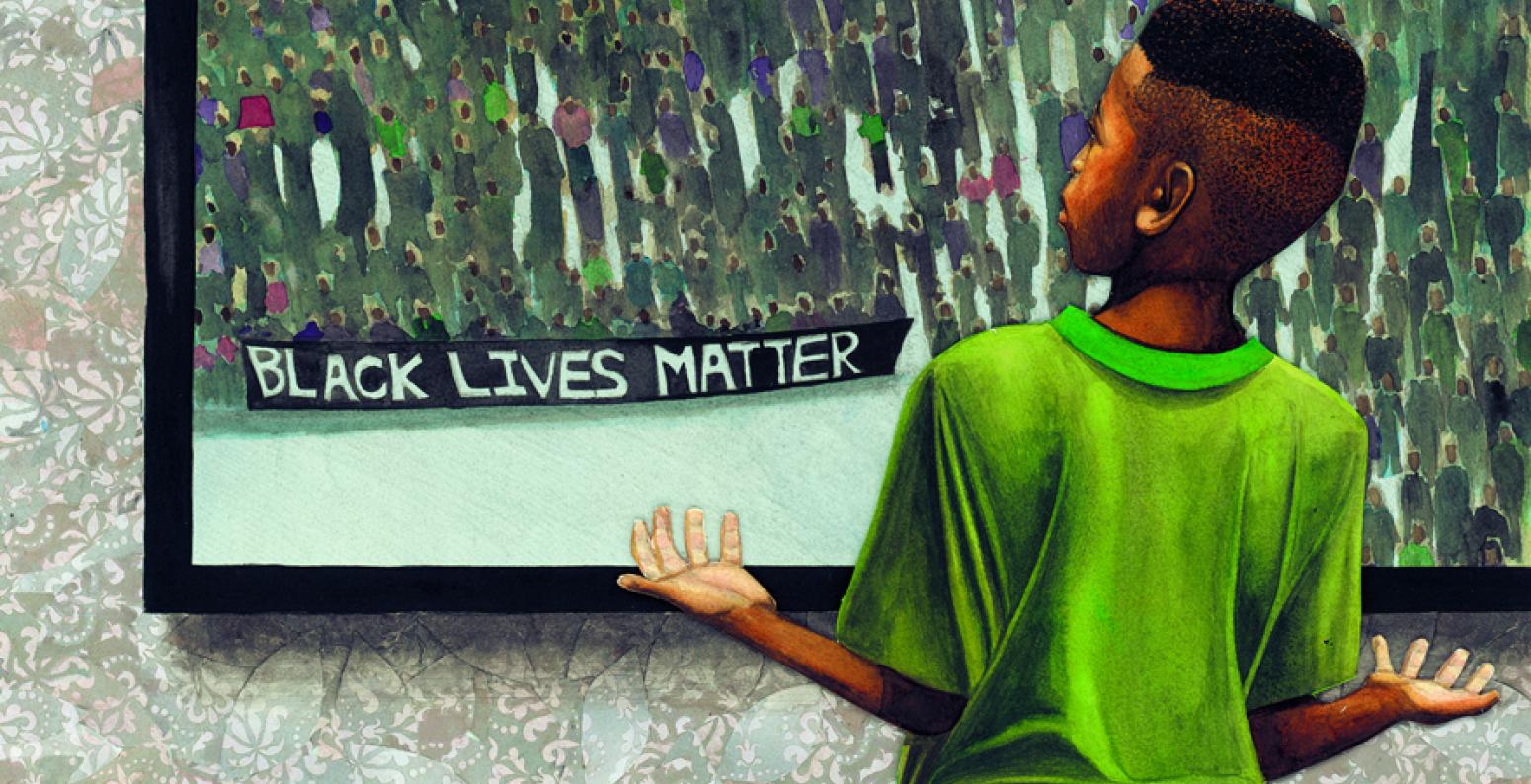 Picture the Dream: The Story of the Civil Rights Movement through Children's Books
February 7 - July 3, 2021
East Gallery
This exhibition is the first of its kind to delve into the events, people, and themes of the civil rights movement as told through picture books. Eighty artworks evoke the power of the era that shaped American history and continues to reverberate today. Picture the Dream presents three thematic sections exploring the forces that sparked the civil rights movement, its key players and events, and stories about the reemergence of activism in contemporary America. From Brown vs. the Board of Education and the Montgomery Bus Boycott to the March on Washington and Black Lives Matter, the picture books' topics bridge the past and present, emphasizing how historical moments and leaders continue to inspire the struggle for equal rights.
Curated by Andrea Davis Pinkney.
Co-organized by The Eric Carle Museum of Picture Book Art, Amherst, Massachusetts and the High Museum of Art, Atlanta, Georgia.
What to Expect
Picture the Dream features 81 original artworks by 40 artists that explore the historic events, people, and repercussions of the civil rights movement. The exhibition is divided into three thematic sections. Visitors may watch a short film containing news clips and interviews with civil rights activists and artists. There is a reading area with a complete library of books represented in the exhibition and an activity table where guests may share their definitions of freedom, equality, and activism. 
You may not leave Picture the Dream feeling hopeful. That's all right. Better, maybe, that you feel moved in a different way. Generations galvanize early. Teach your children well, and maybe the next chapter will be different. Picture the Dream can help.

Murray Whyte

The Boston Globe, April 9, 2021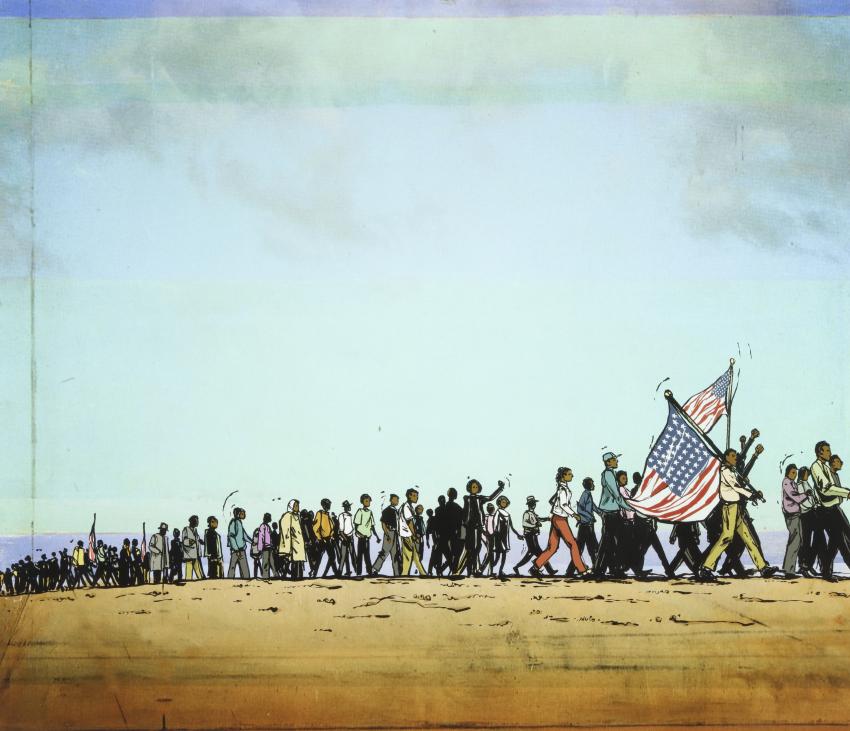 Featured Artists
Stephen Alcorn, Benny Andrews, Keturah A. Bobo, R. Gregory Christie, Bryan Collier, Raúl Colón, Floyd Cooper, Shane W. Evans, AG Ford, George Ford, Laura Freeman, Vashti Harrison, Ekua Holmes, Brittany Jackson, Gordon C. James, Charlotta Janssen, Leonard Jenkins, Tim Ladwig, Philippe Lardy, Earl Bradley (E. B.) Lewis, PJ Loughran, Frank Morrison, Innosanto Nagara, Kadir Nelson, Vanessa Brantley Newton, Brian Pinkney, Jerry Pinkney, Andrea Pippins, Nate Powell, Sean Qualls, Selina Alko, James E. Ransome, Peter Reynolds, Faith Ringgold, Van Thanh Rudd, Jared Andrew Schorr, Brian Selznick, Shadra Strickland, John Thompson, Eric Velasquez, Purple Wong