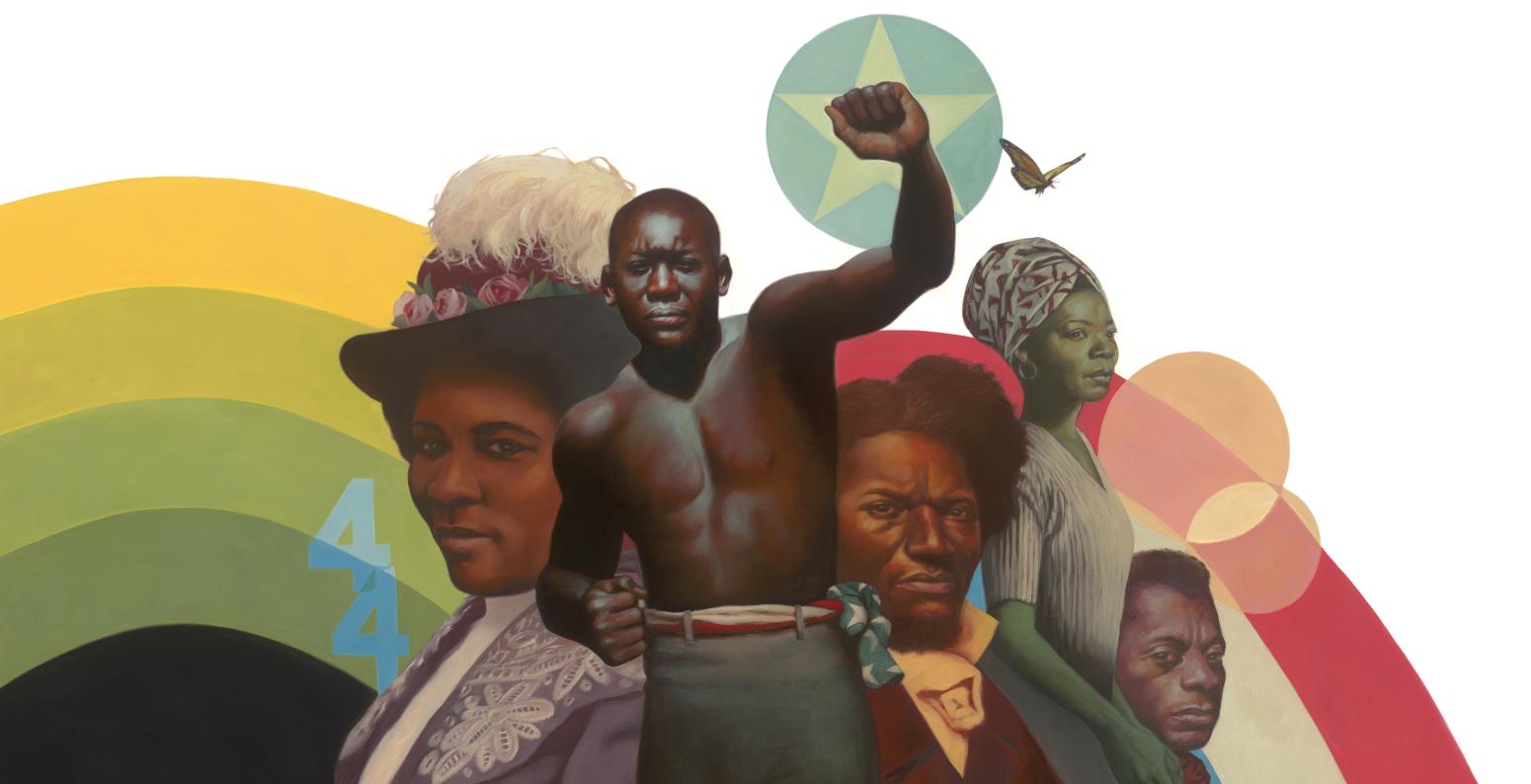 The Undefeated: An Exhibition of Original Paintings by Kadir Nelson
November 20, 2021 - April 3, 2022
Central Gallery
We as a people have faced the unspeakable, survived the unmentionable, and triumphed over the unfathomable. As we continue to move forward and beyond our present challenges, let us be reminded that only together will we thrive. Together we will remain Undefeated.
Kadir Nelson's poignant oil paintings bring visual life to Kwame Alexander's "The Undefeated," a poem about courage and perseverance. Nelson portrays American heroes, past and present, including the countless African American activists, artists, athletes, musicians, and writers whose contributions have enriched American culture. Nelson transports readers across generations. He makes connections between the racist killings of yesterday to the police killings of today. With each turn of the page, Nelson's figures emerge from the shadows of history to conclude with a radiant image of smiling children.
The Undefeated is one of the most decorated picture books of the 21st century. Nelson won the 2020 Caldecott Medal and the Coretta Scott King Illustrator Award for his realist paintings, and Alexander received a Newbery Honor for the text.
This exhibition is organized by THE JKBN GROUP, LLC.
What to Expect
View Kadir Nelson's 16 oil paintings from each page of The Undefeated. Also included are some of Nelson's sketches for the book, as well as examples of his childhood and teenage artwork. There is a display of his illustrated covers for Ebony, The New Yorker, Rolling Stone, and Smithsonian magazines. A reading area offers a large selection of titles illustrated by Nelson and picture books about many of the individuals portrayed in his paintings.
Video courtesy of
THE
JKBN
GROUP
LLC
and Versify.