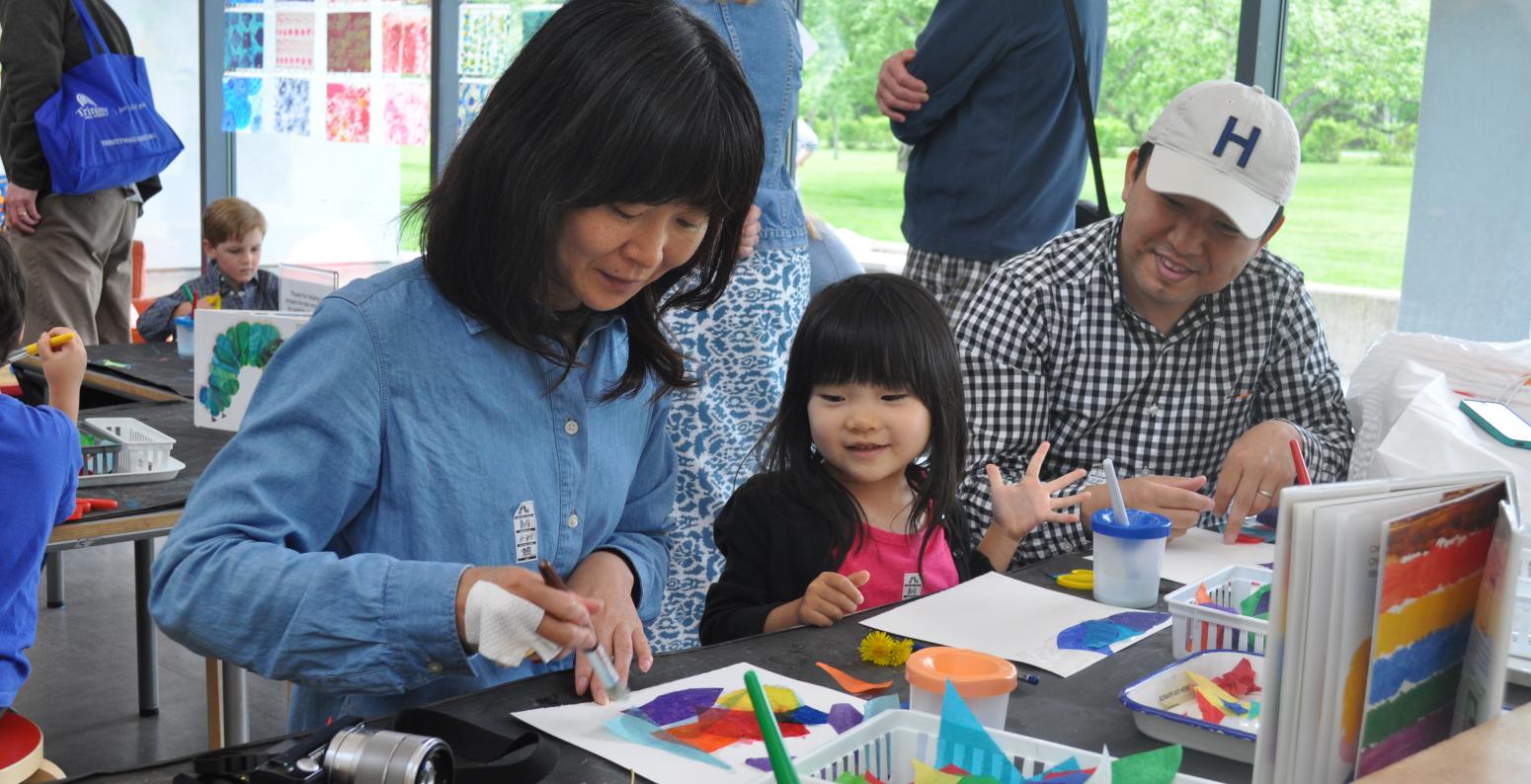 Artists & Authors
For Families
Performances
Talks
-
Free with Museum admission
Meet some of the artists highlighted in Celebrating Collage: A 20th Anniversary Exhibition. Come for a day of storytimes, gallery talks, and book signings! Participating artists include Vanessa Brantley-Newton, Bryan Collier, Nina Crews, Thao Lam, Susan L. Roth, and Elizabeth Zunon.
Create your own collage papers in the Bobbie's Meadow by making crayon rubbings of textured surfaces. Bring your papers back to the art studio to use in your own collage, or take them home! Available while supplies last.
Caravan Kitchen food truck will be in Bobbie's Meadow from 11:00 am – 1:30 pm, and The Center Dance Studio will present their wonderful Word Play creative movement program in The Carle's courtyard.
The Carle is celebrating 20 years and more than one million art- and book-loving visitors. This event kicks off six months of special exhibitions and activities.
---
Schedule
11:00 am          Special Storytime with Nina Crews, Thao Lam, and Susan L. Roth
11:30 am          Book signing with Nina Crews, Thao Lam, and Susan L. Roth
                           Gallery Talks with Vanessa Brantley-Newton, Bryan Collier and Elizabeth Zunon
1:00 pm           Gallery Talks with Nina Crews, Thao Lam, and Susan L. Roth
                           Word Play with The Center Dance (Papa, Please Get the Moon for Me, by Eric Carle)
2:00 pm           Special Storytime with Vanessa Brantley-Newton, Bryan Collier and Elizabeth Zunon
2:30 pm           Book signing with Vanessa Brantley-Newton, Bryan Collier and Elizabeth Zunon
3:00 pm           Word Play with The Center Dance (Wonder Walkers, by Micha Archer)