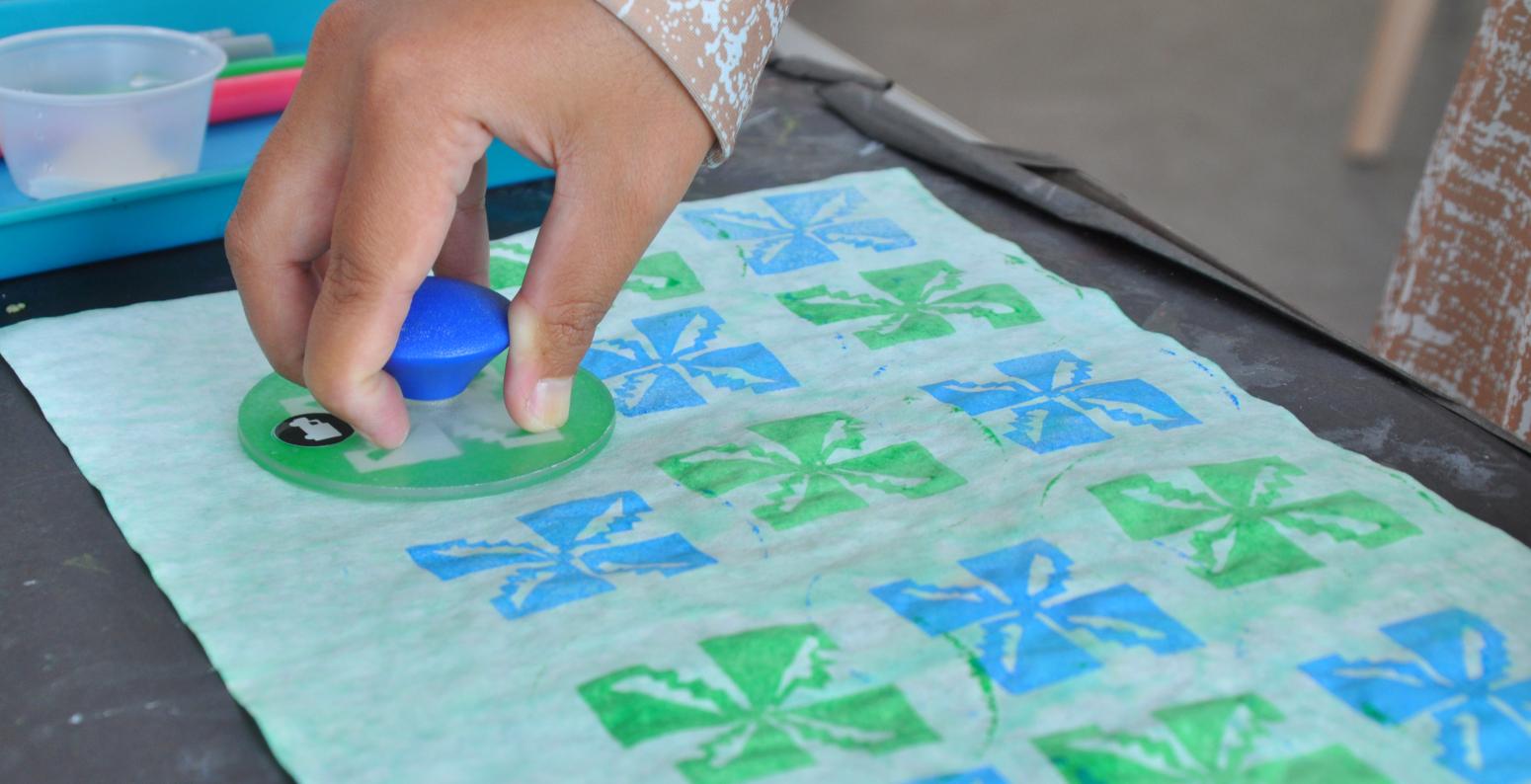 Exploring Batik Cap Stamping
Art Studio
Free with museum admission
Express your creativity and learn about the history and cultural significance of batik using stamps, washable tempera paint, and dyed paper. Batik cap is a method of creating Batik patterns using a copper stamp. Inspired by this process, this event will incorporate an alternative way of stamping with cut foam that is safe and easy to use.  
Batik is a cultural art fabric product from Indonesia and has been designated as an intangible cultural heritage of humanity by UNESCO. In batik, artisans tell stories from the past, present, and future through a diversity of patterns. Visitors of all ages are invited to explore a display of curated historical and cultural batik designs from different regions of Indonesia, and create their own batik-inspired papers.  
Join the Batik Gratitude Card event in the following week!