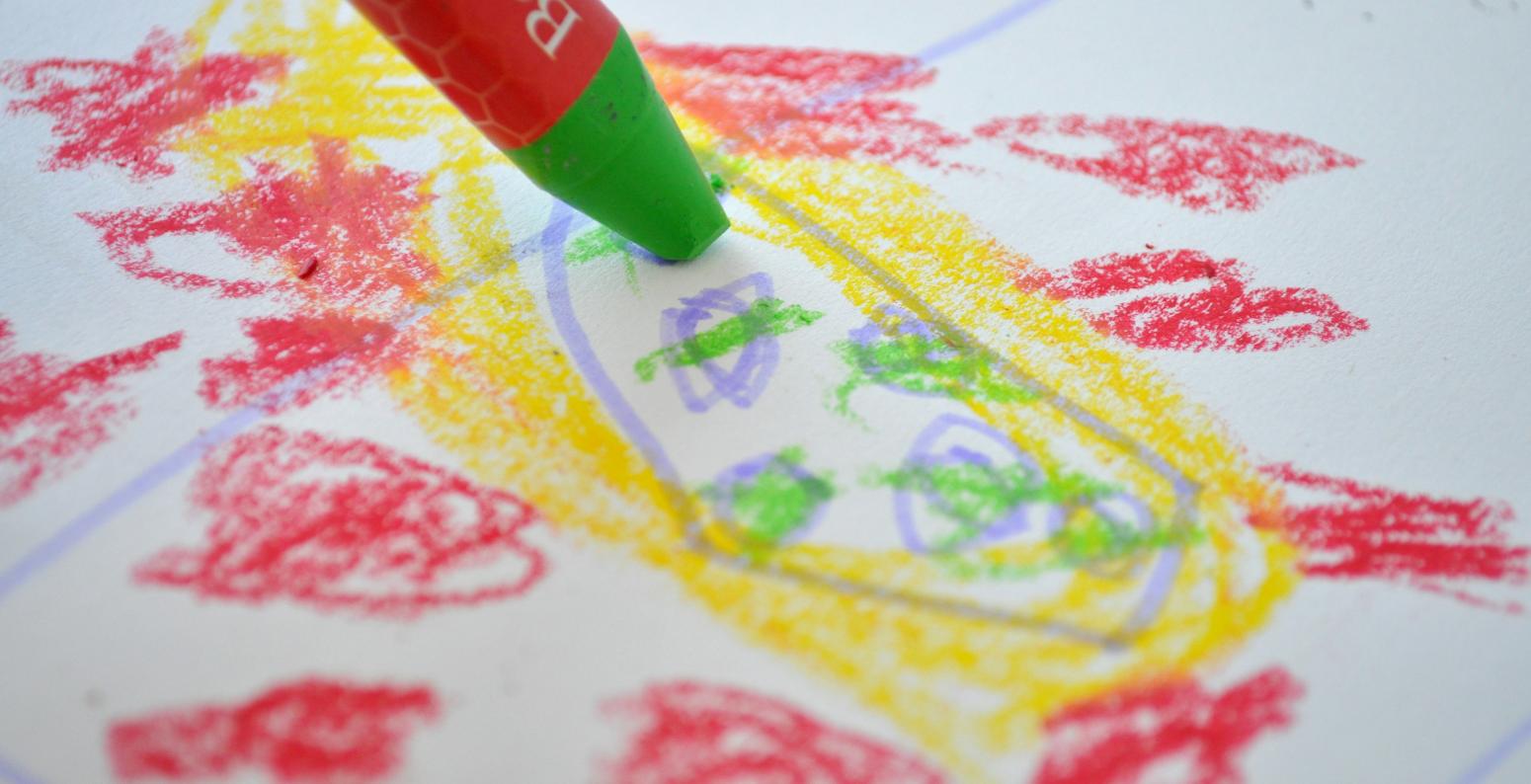 Exploring Materials: Mark-Making
-
Online Program
$30
$25 for members
In the Art Studio at The Eric Carle Museum of Picture Book Art, we see our youngest visitors interested in mark-making: the interaction between the learner's own actions, surfaces, and materials. As educators, we can create spaces for these kinds of sensory experiences; providing children with opportunities for imaginative play and helping develop their understanding of the world around them.
In this hands-on and discussion-based workshop, we take an in-depth look at how mark-making inspires a wide range of creative, sensory experiences. We'll play drawing games, look at images from the Art Studio's past mark-making experiences, and discuss how mark-making develops skills for self-expression, engages motor skills, and can be supported by accessible, sustainable, and affordable materials. We will also discuss material selection, preparation, and set-up to support exciting, safe, and enriching explorations. Participants will receive a copy of the presentation with supporting materials including supplemental readings, thematic book lists, and material recommendations.
Materials List:
Drawing Tools (pencils, pens, crayons, markers,etc)
4-5 sheets of paper (any kind that the drawing tools will show-up on)
A limited number of workshop spots are free for preschool teachers and elementary teachers in Title 1 Schools through The Carle Community Fund. Scholarships are awarded at random and offered on a quarterly basis. Application deadline is October 1.
We work to provide accessible programming. If you need accommodation to participate in this program, please contact Natalie at programs@carlemuseum.org. We ask that requests are sent at least five business days in advance of the program so we can make arrangements. Thank you!