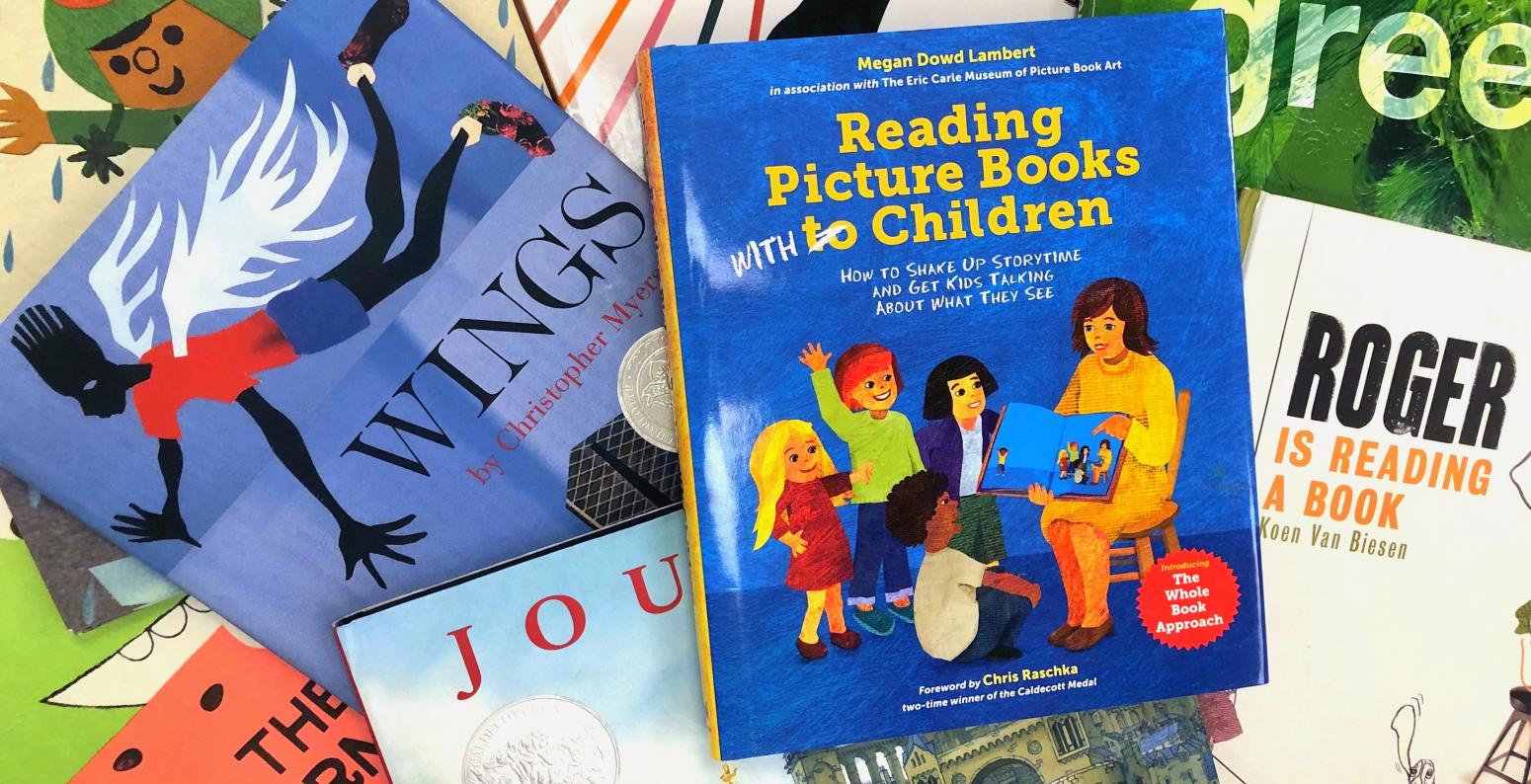 Whole Book Approach (2 sessions)
-
Online Program
$40
$34 Members
Learn about The Whole Book Approach and discover the difference between reading

with

children and reading

to

children.
(3 PDPs) Participants will explore how to evaluate the picture book as an art form with the goal of using this critical engagement with the picture book as a platform for interactive reading experiences.
This is a 2-day session, taking place December 7 and 14 from 6:30 - 8:00 pm.
A limited number of workshop spots are free for preschool teachers and elementary teachers in Title 1 Schools through The Carle Community Fund. Scholarships are awarded at random and offered on a quarterly basis. Application deadline is October 1.