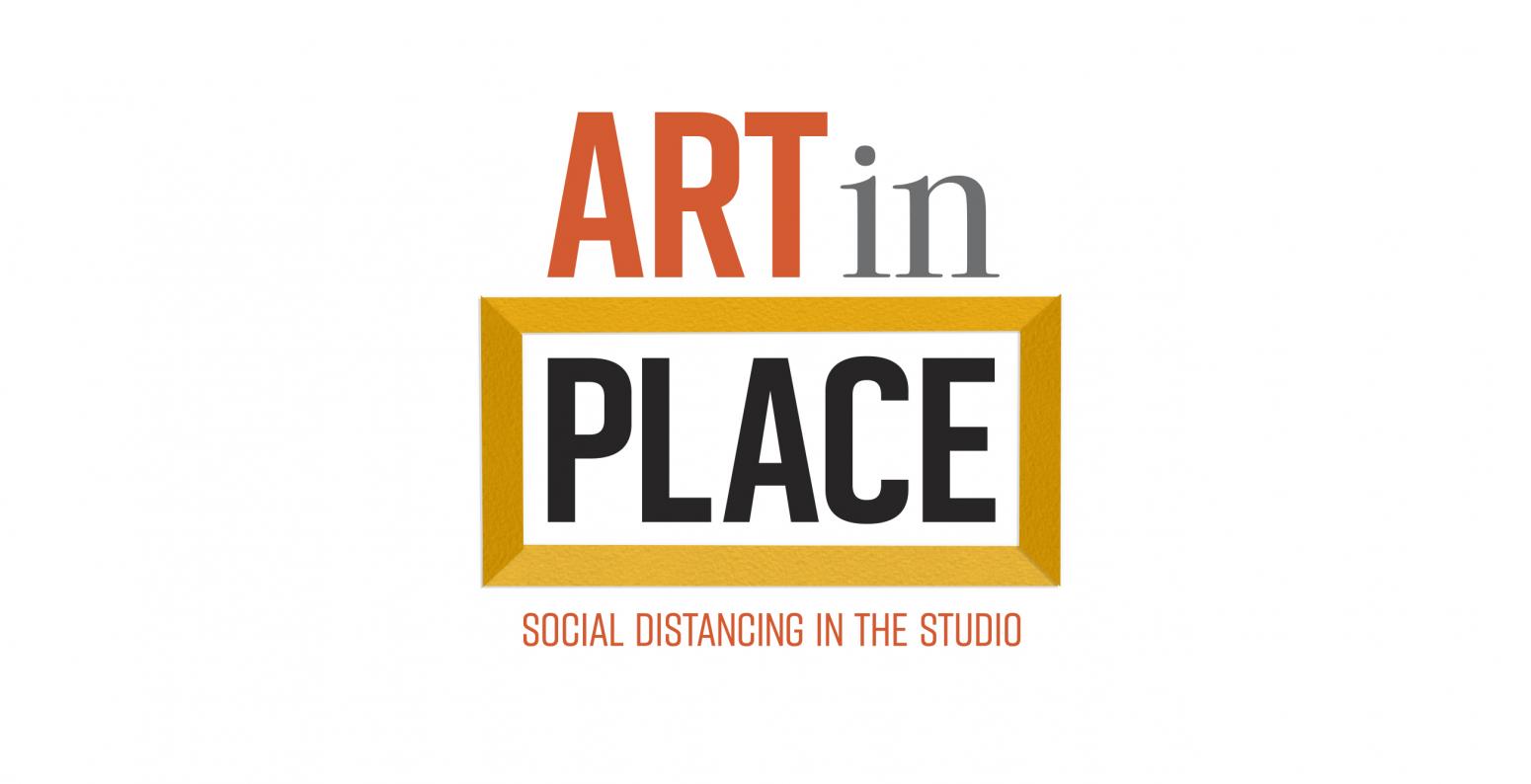 Article Type
News & Press
News & Press Categories
Press
ART in PLACE: Social Distancing in the Studio
May 13, 2020
"This is a terrible time. But we have Science and Art. Science will find the solutions. Art will provide the solace."  —Mo Willems
The Carle is proud to present ART in PLACE: Social Distancing in the Studio, an exhibition featuring inspiring artworks created by more than 20 of today's leading picture-book artists during the global pandemic. The online exhibition will go live on May 26. Each illustrator is sharing one artwork, a self-portrait taken in their studio, and a statement about their selection. The art ranges from drawings to film to sculptural objects, demonstrating the remarkable range and talent in the illustration field. The exhibition poignantly speaks to the many ways the creative community seeks comfort and hope during a difficult time.
Illustrator and author Mo Willems has co-organized the exhibition with Ellen Keiter, The Carle's chief curator. "Mo has been a long-time supporter of the Museum, and knew we had to close our doors in March. He approached us with the idea for the exhibition, feeling it was a way he and other artists could support our mission and the many people who are counting on picture books, especially at this time," says Keiter.
Among the award-winning artists are Beatrice Alemagna, Sandra Boynton, Ashley Bryan, Raúl Colón, Elisha Cooper, Carson Ellis, Marla Frazee, Michaela Goade, Katie Harnett, Vashti Harrison, Ryan T. Higgins, Will Hillenbrand, Hadley Hooper, Julie Morstad, LeUyen Pham, Amber Ren, Dan Santat, Peter Sís, David Small, Melissa Sweet, and Mo Willems.
In the invitation that he and Keiter sent to the artists, inviting them to participate, Willems said: "This is a terrible time. But we have Science and Art. Science will find the solutions. Art will provide the solace."
Exhibition viewers will be encouraged to share the art that they have been making at home during this difficult spring (using #CarleArtInPlace). ART in PLACE is the latest virtual offering from The Carle, and the first digital exhibition the Museum has organized. During its temporary closure, the Museum has been posting online resources for children and adults, all greatly in need of virtual options while they shelter at home. Field trips, collections tours, and inventive art and reading activities are all now available digitally. New content continues to be added on The Carle's Vimeo and YouTube channels and on Facebook, Instagram and Twitter at @carlemuseum. More information is at www.carlemuseum.org.
ART in PLACE has been made possible by the generous members and donors who support The Carle. Donations of any size are welcome and encouraged and can be made at www.carlemuseum.org/give.
About The Eric Carle Museum of Picture Book Art:
The mission of The Eric Carle Museum of Picture Book Art, a non-profit organization in Amherst, MA, is to inspire a love of art and reading through picture books. A leading advocate in its field, The Carle collects, preserves, presents, and celebrates picture books and picture-book illustrations from around the world. In addition to underscoring the cultural, historical, and artistic significance of picture books and their art form, The Carle offers educational programs that provide a foundation for arts integration and literacy. Eric Carle and his wife, the late Barbara Carle, co-founded the Museum in November 2002. Carle is the renowned author and illustrator of more than 70 books, including the 1969 classic The Very Hungry Caterpillar. Since opening, the 43,000-square foot facility has served more than 750,000 visitors, including 50,000 school children.
The Carle houses more than 11,000 objects, including 7,300 permanent collection illustrations. The Carle has three art galleries, an art studio, a theater, picture book and scholarly libraries, and educational programs for families, scholars, educators, and schoolchildren. Educational offerings include professional training for educators around the country and Master's degree programs in children's literature with Simmons University. For further information visit the Museum's website at www.carlemuseum.org.
About Mo Willems
Author and Illustrator Mo Willems has been awarded the American Library Association's Caldecott Honor three times for his picture book illustration. Additionally, he is the recipient of two Theodor Geisel Medals and five Geisel Honors for his Elephant & Piggie early readers. Mo began his career as a writer and animator on Sesame Street, where he garnered six Emmy Awards. His work has been exhibited around the world, including solo retrospectives at the High Museum in Atlanta and the New-York Historical Society. Over the last decade, Mo has written four musical theater works based on his books, three of which were commissioned and toured by the Kennedy Center. His papers reside at Yale University's Beinecke Library. Mo is the first Kennedy Center Education Artist-in-Residence. He is developing and presenting multidisciplinary programming and performances across the Kennedy Center including theater, jazz, dance, classical music, comedy, digital experience, and outreach for two years. Audiences play, participate, and create with cross-genre experiences and world premieres seen nowhere else.
IMAGES WILL BE AVAILABLE FOR REPRODUCTION  For additional press information and/or images, please contact Sandy Soderberg, Marketing Manager, sandys@carlemuseum.org or call  413-559-6315.