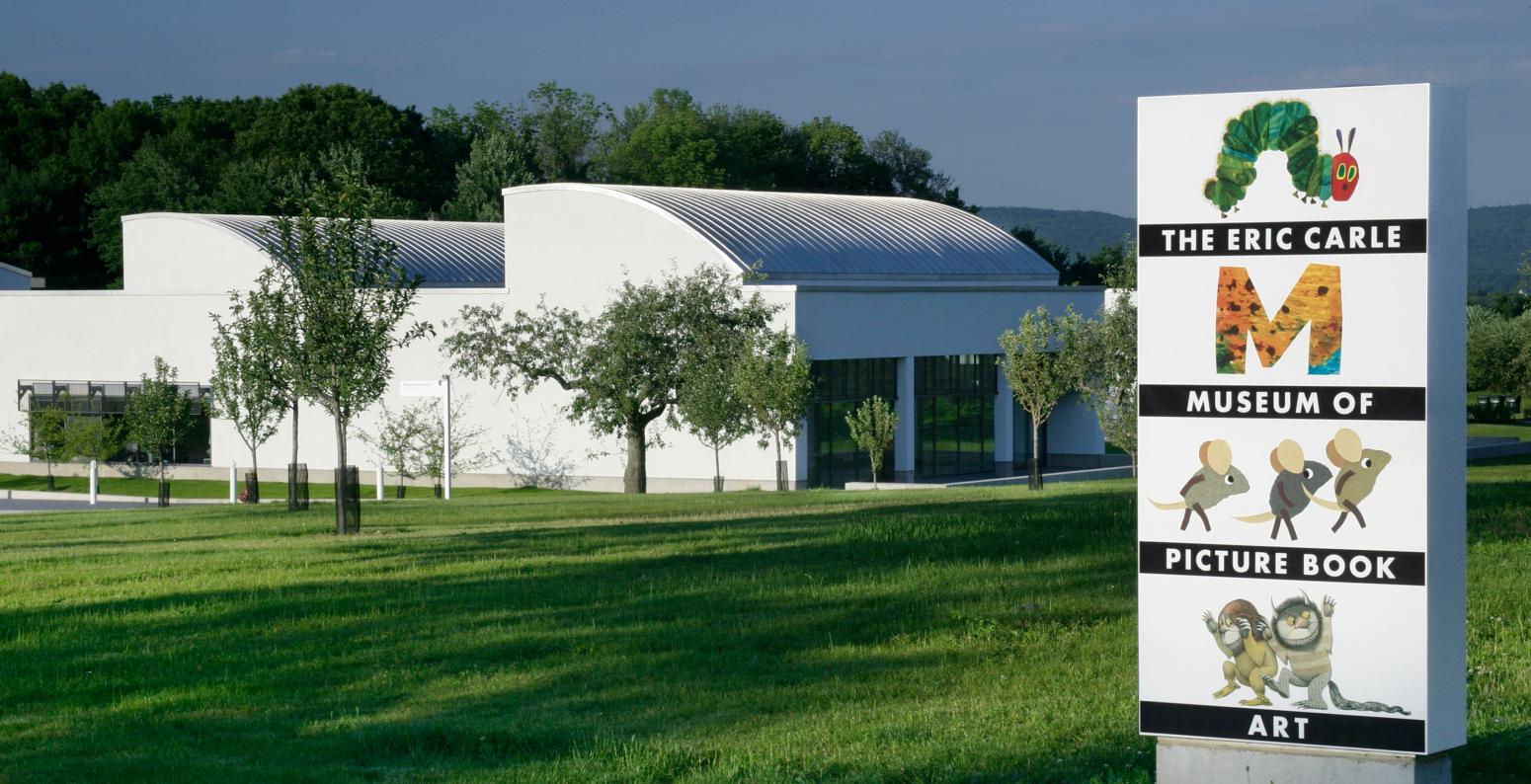 Article Type
News & Press
News & Press Categories
Press
The Carle Appoints Five New Trustees and Names the Late Jerry Pinkney as Honorary Trustee in Memoriam
April 10, 2023
The Eric Carle Museum of Picture Book Art has welcomed five new trustees over the course of the last year: Traci N. Todd, Ramsey Ann Naito, Hun Ohm, Emily Laird Dresser, and Dr. Claudette McLinn. The board of trustees has also named founding trustee Jerry Pinkney (1939-2021) an honorary trustee in memoriam to recognize the critical role he played in the establishment of the Museum and its mission.
New Trustees
"We are delighted to welcome five new trustees from both coasts to the board. They are all thoughtful, experienced leaders with a rich knowledge of art and books and the vital role they play in the lives of children," said Alexandra Kennedy, executive director. "They will make important contributions as the Museum continues to grow and respond to the needs of our visitors."
Traci N. Todd is the publisher of Little Bee Books. Before that, she served as children's publishing director at Workman Publishing. Todd is the editor of many successful books, including the New York Times bestselling The ABCs of Black History. She is especially interested in amplifying the experiences of Black and Brown people and inspiring inquisitiveness, compassion, and hope in children. Todd's first picture book is Nina: A Story of Nina Simone, illustrated by Christian Robinson. It was a 2022 Coretta Scott King Book Award Honoree.
Ramsey Ann Naito is an American producer of animated films. She currently serves as the president of Nickelodeon Animation and Paramount Animation. She is best known for her 2017 production The Boss Baby, which earned her awards and nominations, including an Academy Award nomination for Best Animated Feature. A graduate of the California Institute of the Arts, Ramsey was raised with an appreciation for the arts: her mother was a painter, and her father came from an extensive line of haiku artists.
Hun Ohm is a partner at Fierst Bloomberg Ohm LLP, a boutique law firm based in Northampton, Massachusetts. A senior member of the firm's entertainment and intellectual property practice, he advises individuals, businesses, and other intellectual property holders on a wide range of trademark, copyright, and transactional matters. Hun is also actively involved in the development, management, and implementation of global brand protection programs for his clients, including children's book authors and video game companies. Hun graduated from nearby Amherst College and received his J.D. from the University of Michigan Law School.
Emily Laird Dresser, co-chair of the Xeric Foundation, works in coastal Maine. The Xeric Foundation's mission is to offer charitable grants to nonprofit organizations in New England which focus on arts education and literacy. Dresser was also a development assistant at Preble Street, a non-profit working to end homelessness, hunger, and poverty in Portland. Prior to her non-profit work, she was director of new media at Organically Grown, an organic and lifestyle company in Southern California. Dresser graduated from Lesley University with a B.A. in Art History and from the Boston University Arts Administration graduate program. She was a development intern at The Eric Carle Museum of Picture Book Art during college.
Dr. Claudette S. McLinn Ed.D is founder and executive director of the Center for the Study of Multicultural Children's Literature and a retired district supervising librarian for the Los Angeles Unified School District. She served as adjunct professor at California State University, Long Beach and has been active in the American Library Association (ALA), including serving on the Newbery, Coretta Scott King, Pura Belpré, and Caldecott Award Committees. Dr. McLinn is the recipient of the 2020 Distinguished Service Award from the Association for Library Service to Children and the 2023 Coretta Scott King-Virginia Hamilton Award for Lifetime Achievement.
The Carle's board continues to expand its board's experience and representation, part of its commitment to the values of diversity, equity, access, and inclusion. The Carle currently has 16 members serving on the board as the Museum enters its third decade.
Jerry Pinkney, Honorary Trustee, In Memoriam
At the close of 2022, Board Chair Christopher B. Milne announced the naming of Jerry Pinkney as honorary trustee in memoriam at The Carle. "Jerry's wisdom, generosity, and kindness guided us through the Museum's first two decades. We are deeply grateful for his service and dedication and believe that this appointment is an appropriate way to acknowledge that." Pinkney joins the following honorary trustees in memoriam: Barbara Carle, Chair Emerita; Vivian Gussin Paley; Fred Rogers; and Maurice Sendak.
Pinkney's career as an illustrator spanned 69 years and more than 100 children's books. Many of his books prominently featured Black characters and Black history and culture, with the underlying goal of dignifying African-American images. He was the recipient of the Randolph Caldecott Medal, five Caldecott Honors, five New York Times "Best Illustrated Books," five Coretta Scott King Awards, and four Coretta Scott King Honor Awards. A new memoir, Just Jerry: How Drawing Shaped My Life, was released posthumously in January.
Pinkney was a founding board member, serving The Carle from 2002 through 2009. He was an active and influential member of the collections committee for 19 years and was named the Carle Honors Artist in 2014. He was a regular public speaker and visitor at the Museum, often accompanied by his wife and collaborator, Gloria Jean Pinkney.
About the Museum
The Eric Carle Museum of Picture Book Art is the international champion for picture books. We collect, preserve, and exhibit original illustrations, encourage guests of all ages to read and create art, and foster an ever-growing audience passionate about children's literature.
The late Eric and Barbara Carle co-founded the Museum in November 2002. Eric Carle was the renowned author and illustrator of more than 70 books, including the 1969 classic The Very Hungry Caterpillar. Since opening, the 43,000-square foot facility has served nearly one million visitors. The Carle has 9,000 permanent collection illustrations. The Carle has three art galleries, an art studio, a theater, picture book and scholarly libraries, and educational programs for families, scholars, educators, and school children. Bobbie's Meadow is an outdoor space that combines art and nature. Educational offerings include professional training for educators around the country and master's degree programs in children's literature with Simmons University. The Museum offers digital resources, including art activities, book recommendations, collections videos, and exhibition videos, as well as workshops for online visitors. Learn more at www.carlemuseum.org and on Facebook, YouTube, Twitter, and Instagram @CarleMuseum.
For media inquiries, additional press information, and photo requests, please contact Sandy Soderberg at sandys@carlemuseum.org.