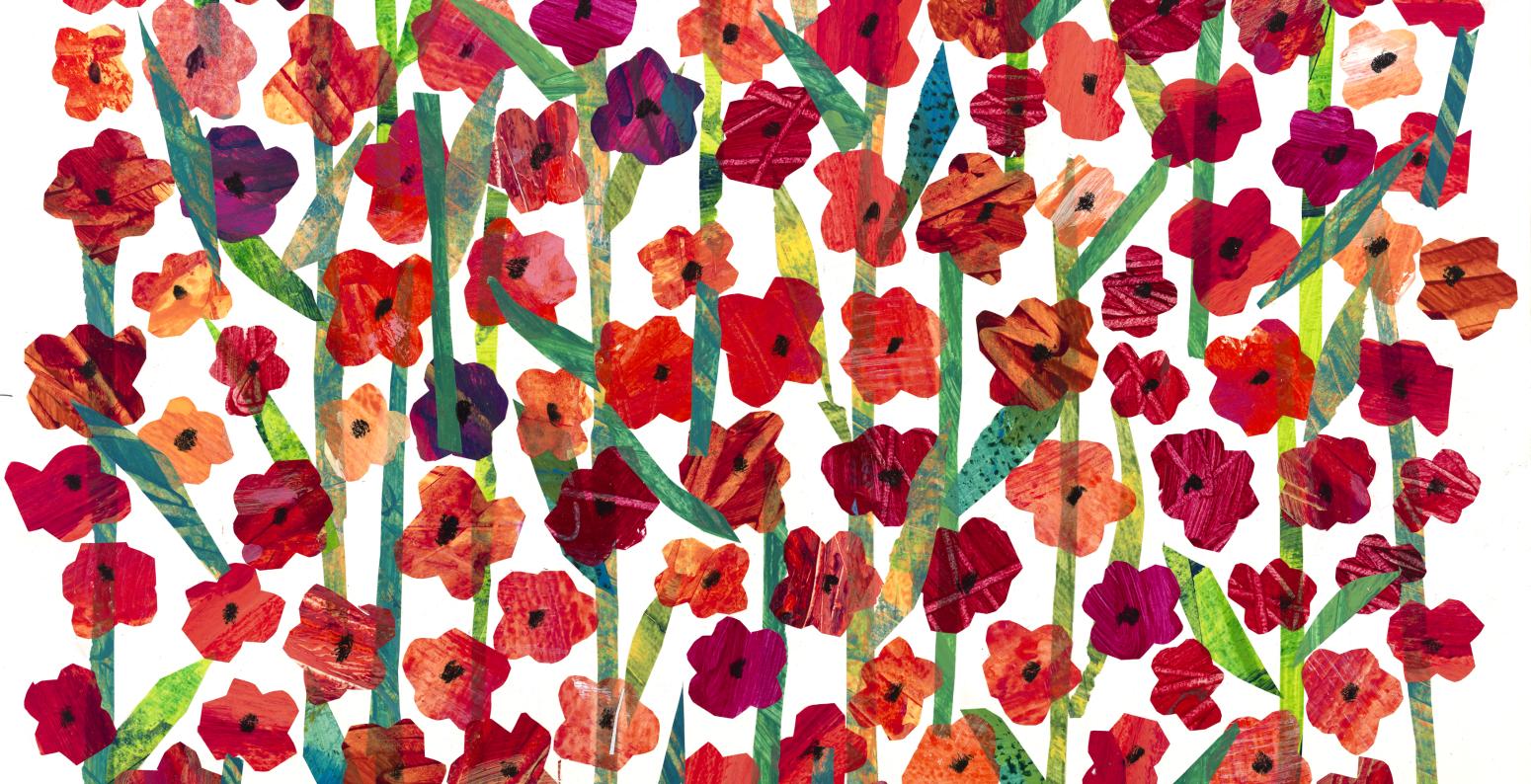 Article Type
News & Press
News & Press Categories
News
Honoring the Legacy of Two Incredible Women
October 11, 2015
On behalf of Eric Carle and everyone here at the Museum, I want to thank you for the outpouring of support and kindness over these past few very difficult months as we mourn the passing of our co-founder Bobbie Carle. The hundreds of condolence messages made it very clear that Bobbie left a legacy even bigger than the Museum. We received countless stories recalling her passion for art and books, her endless curiosity, her gift for finding joy, and the deep values she held. There were memories, many from Museum visitors, about witnessing the delight Bobbie took in meeting children and her gift for listening to them. There were stories about her devotion to Eric, and his devotion to her. Bobbie was someone who made every day matter, and she inspired in all of us the desire to love more deeply, to be more compassionate, and to share more generously. It is a legacy we are determined to honor.
At The Carle Honors, our annual fundraiser in New York City, only two weeks after Bobbie's death, our board chair, Christopher B. Milne, told the crowd, "As many of you know, our Museum co-founder and our very dear friend Bobbie Carle passed away on Sept. 7. Bobbie was an uncommonly genuine person—a kind, strong, and warm-hearted woman of extraordinary grace and generosity. From day one, Bobbie was the force behind this Museum. She was our first board chair, and it was her steady leadership, gentle guidance, and nurturing personality that set the stage for all of us."
Bobbie loved attending The Carle Honors. It was her chance to congratulate the honorees, whom she greatly admired, and to thank in person so many of our supporters. Her absence this year, and Eric's, felt enormous. It was an emotional night for everyone—a bittersweet reminder of how grateful all of us in the Museum community are for the commitment Bobbie and Eric made to the world of children's books.
At the awards, Chris Milne and I had the tremendous honor of announcing a major gift—one that made Bobbie incredibly happy in the months before she passed away. Richard McDonald of Vero Beach, Florida, gave a $1 million gift in memory of his late wife, Pat, Bobbie's beloved older sister who died in 2013. In addition, remarkably, Richard secured an additional $1 million in matching funds from other donors. This $2 million gift to our endowment, our largest to date, is called The Patricia Morrison McDonald Arts Endowment. It will underwrite educational programming at The Carle this year, and for years to come, helping to cover our costs for lectures for educators, art classes for children, special events with artists and authors, and so much more. Over the summer, Bobbie shared these thoughts about the gift: "Pat was a minimalist in her design aesthetic and in her own spare art creations, but just the opposite in her passionate spirit and her lifelong love of art and books. Richard's generous gift is an acknowledgement of Pat's devotion to The Carle, to picture book art, and to the enduring power of art education."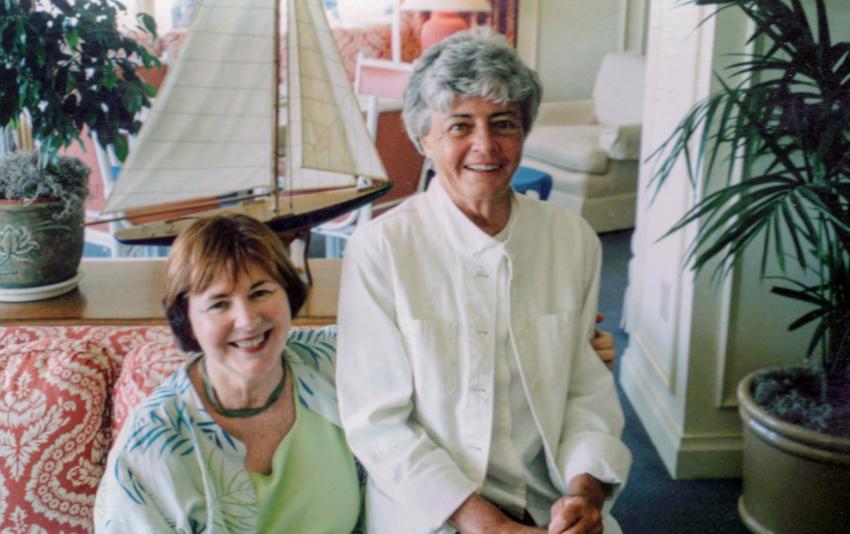 I remember vividly a long conversation Bobbie and I had just a few months before Pat passed away. We were on a trip with Eric in 2013, and Bobbie talked with such admiration and pride about Pat's tremendous strength—the wise big sister. She talked about her sister Rita Wiseman and how close the three of them were. She told me how much it meant to Pat when she visited The Carle. I am so grateful for this endowment—and so touched by how beautifully it pays homage to Pat.
At a board meeting the day after The Carle Honors, Chris Milne and the trustees committed to leading the campaign for another important memorial—a reading garden here at The Carle in memory of Bobbie. The idea immediately struck us all as just right. Bobbie loved gardens and was a lifelong environmentalist. This new garden would be a welcoming place for adults and children alike. It would be a work of natural art. It would be a place for community members to gather and talk, to read, to play, to sit in the sun. It would be a place where we are reminded to enjoy every day.
Over the coming year, we are going to work carefully on our plans for the garden—finding the right site and creating something that would have made Bobbie proud. If you are interested in learning more about the garden or contributing to its funding, please contact Rebecca Miller Goggins, director of development, at 413-559-6308. We promise to give you progress reports in future articles.
The Carle is a remarkable place to work, and I am so proud to shepherd it along, led by the inspiring stories of two loving sisters and their legacies.