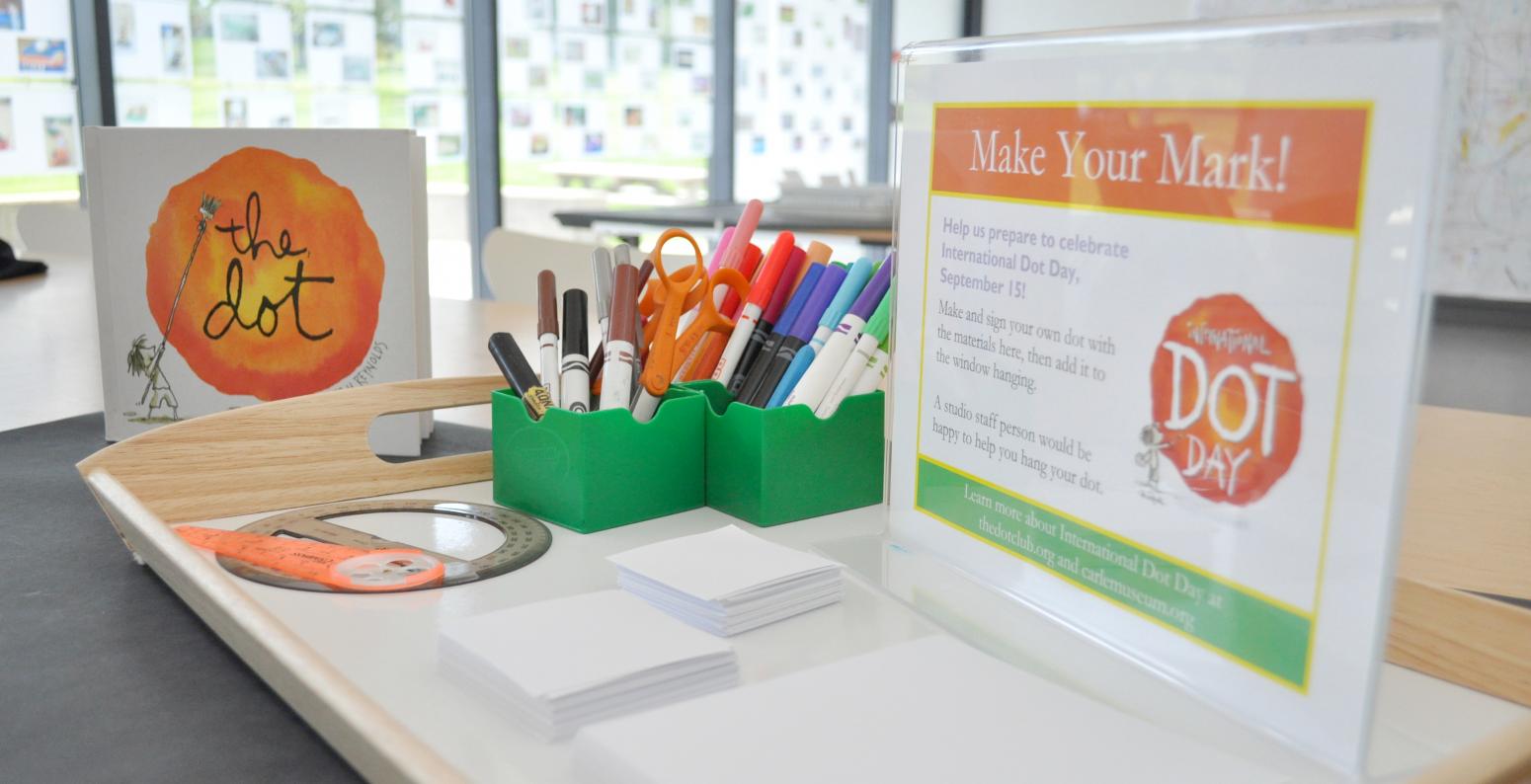 Article Type
Making Art Together
Making Art Together Categories
Collage
Drawing
Make Your Mark!
September 20, 2013
In case you missed it, this past Sunday was International Dot Day. What is International Dot Day exactly? Well, it all began on September 15th, 2009, in the sixth anniversary of the publishing of The Dot by Peter H. Reynolds, when a teacher in Iowa, Terry Shay, shared Reynolds' book with his classroom. Encouraging children to keep an open mind in their own art, the book inspires young artists and teachers to appreciate where just one dot can take you.
The idea quickly spread to classrooms, libraries, and communities across the globe. This year we were honored that Peter H. Reynolds chose The Carle for this year's celebration site!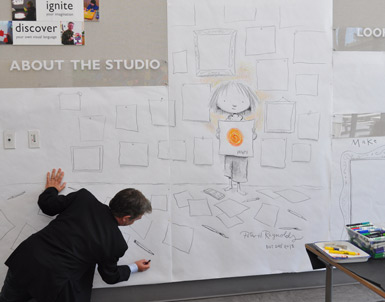 Just before The Museum opened, Peter drew a beautiful mural on The Art Studio board of The Dot's main character, Vashti, and an empty "gallery" for guests to fill with their own unique dots throughout the day.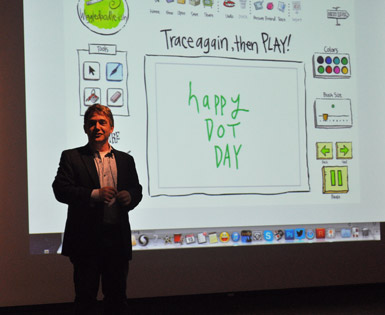 That afternoon, Peter spoke to guests in the auditorium about how he got the idea for his book, The Dot and some fun side stories, like about how the main character, Vashti got her name.  He also shared his whimsical animation app Animation-ish, and showed everyone how to make a fun, animated drawing with a wacon tablet on the screen. At the end of Peter's talk, guests got to view the animated versions of Peter's books The Dot and Ish, created by the creative folks at Weston Woods, with Peter's help of course.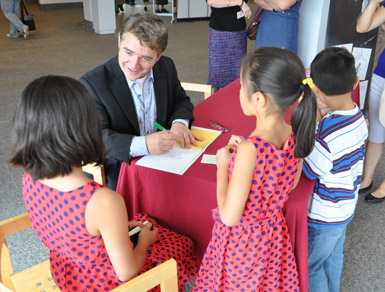 Lots of dot fans got their books signed and personalized by Peter…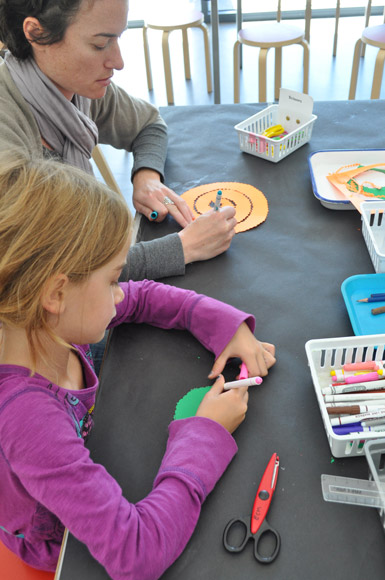 and filled  The Art Studio windows and Vashti's gallery with their dot drawings and collages.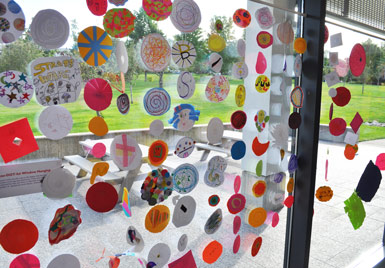 At the very end of the day, Peter and his brother Paul, stopped by The Studio to add finishing touches to the mural. Twin brothers Peter and Paul founded Fablevision in Dedham, MA in 1996. Fablevision is both a media and interactive development studio as well as a provider of services and resources for K-12 educators.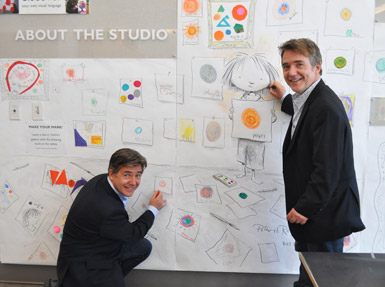 Till next year's Dot Day, continue 'Making Your Mark'! Visit thedotclub.org to become a member of Peter H. Reynolds' The Dot Club, and see where your marks take you…