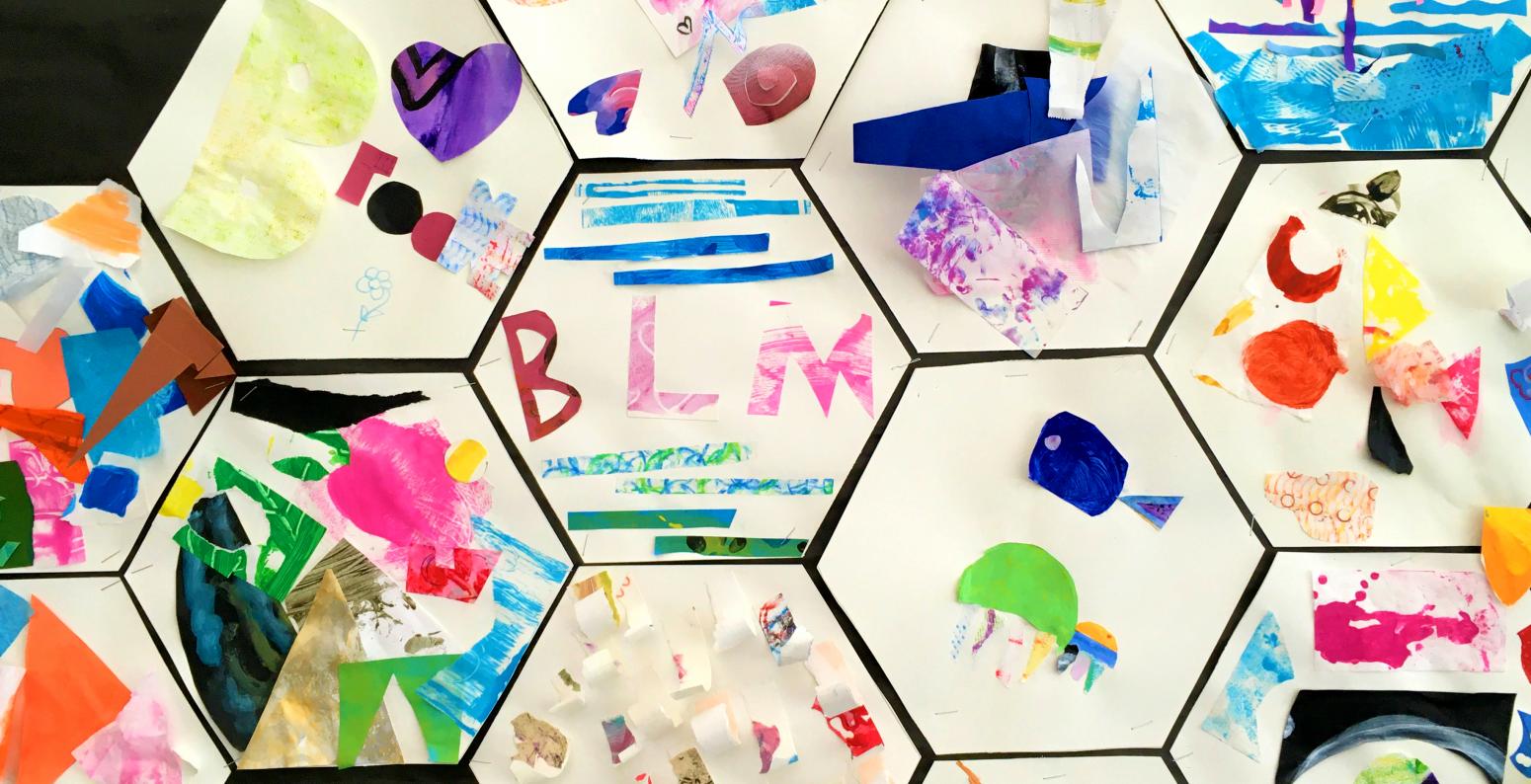 Article Type
Making Art Together
Making Art Together Categories
Theory and Resources
Returning, Re-Evaluating, and Reflecting
August 19, 2020
It has been over two months since we last posted on our blog. As we look to begin posting again, we wanted to share with you what we have been doing and thinking about. 
As contributors to The Carle's social media team during our temporary closure, Meg and I worked with an interdepartmental group of staff to create virtual content for our audiences connected across themes. In July, we shifted our focus to center Black picture book artists and authors to raise their voices while pausing our own content creation. As educators, we found it important to reflect on our own gaps in knowledge and take time to research anti-racist teaching practices and approaches. We acknowledge that this work is ongoing, and as we re-open the Art Studio space, it is our responsibility to learn culturally responsive practices, unlearn harmful pedagogies, and re-evaluate our educational practice with an anti-racist and anti-white supremacist lens.  
While it was important for us to pause our content creation, we realize that silence is not enough. We must work to create content and uplift voices from BIPOC creators to make the picture book, museum, and art fields more equitable.  
A first step in doing so will be the re-evaluation of our resources and books within our Art Studio. These are resources that we recommend in workshops, read in programs, and draw from for inspiration. In reviewing our education resource books, we realized that there are no books related to anti-racist teaching or dismantling white supremacy in an art education or early childhood education context.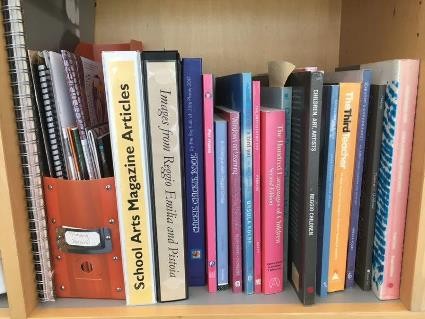 These are gaps that we will fill by reading more, listening more, and adding resources to our space. We will think critically about the books we choose to highlight in programming and workshops, making sure to do the research around their creators and reading content reviews by people who have the cultural specificity and knowledge to critically review the books.  
We are compiling lists of articles and books that explore the relationships between race, accessibility, art education, early childhood education, and museum education. Here are a few of the resources we have been learning from: 
Talking About Race: A collection of resources, tools, and guidance gathered by the National Museum of African American History & Culture. 
The Brown Bookshelf: A website "designed to push awareness of the myriad Black voices writing for young readers." 
EmbraceRace: A local organization that identifies, organizes, and creates "the tools, resources, discussion spaces, and networks we need to meet 4 goals: Nurture resilience in children of color, nurture inclusive, empathetic children of all stripes, raise kids who think critically about racial inequity and support a movement of kid and adult racial justice advocates for all children." 
Teaching about Racism, Race, and Police Violence: Teaching Tolerance's resources list to "help spur much-needed discussion around implicit bias and systemic racism, but they can also empower your students to enact the changes that will create a more just society." 
Equity & Culturally Responsive Resources: Bank Street's Center on Culture, Race, and Equity has created a list of "resources on equity and culturally responsive practices, including information on the foundations of anti-racist education and age- and grade-specific resources, which can help both adults and children construct knowledge around building relationships, naming injustice, and working together to change the world." They also include "pandemic-specific resources on race, equity, self-care, and distance learning." 
Social Justice and Museums Resource List: A crowdsourced bibliography focusing on social justice and the museum field initiated and edited by La Tanya S. Autry of Artstuffmatters.  
If you have any suggestions on resources we should consider adding, please add a comment to this post to share with us and others. In future blog posts, we will reflect on the reading that we have done, share resources we have added to our collection, and pair picture books with our art projects. The work of identifying gaps and failings, and learning and building our practice will be ongoing as we continue to grow as educators. The museum as a whole is also engaging in a wider initiative to address diversity, equity, access, and inclusion. Please stay tuned to our social media and blogs to learn more about our process.