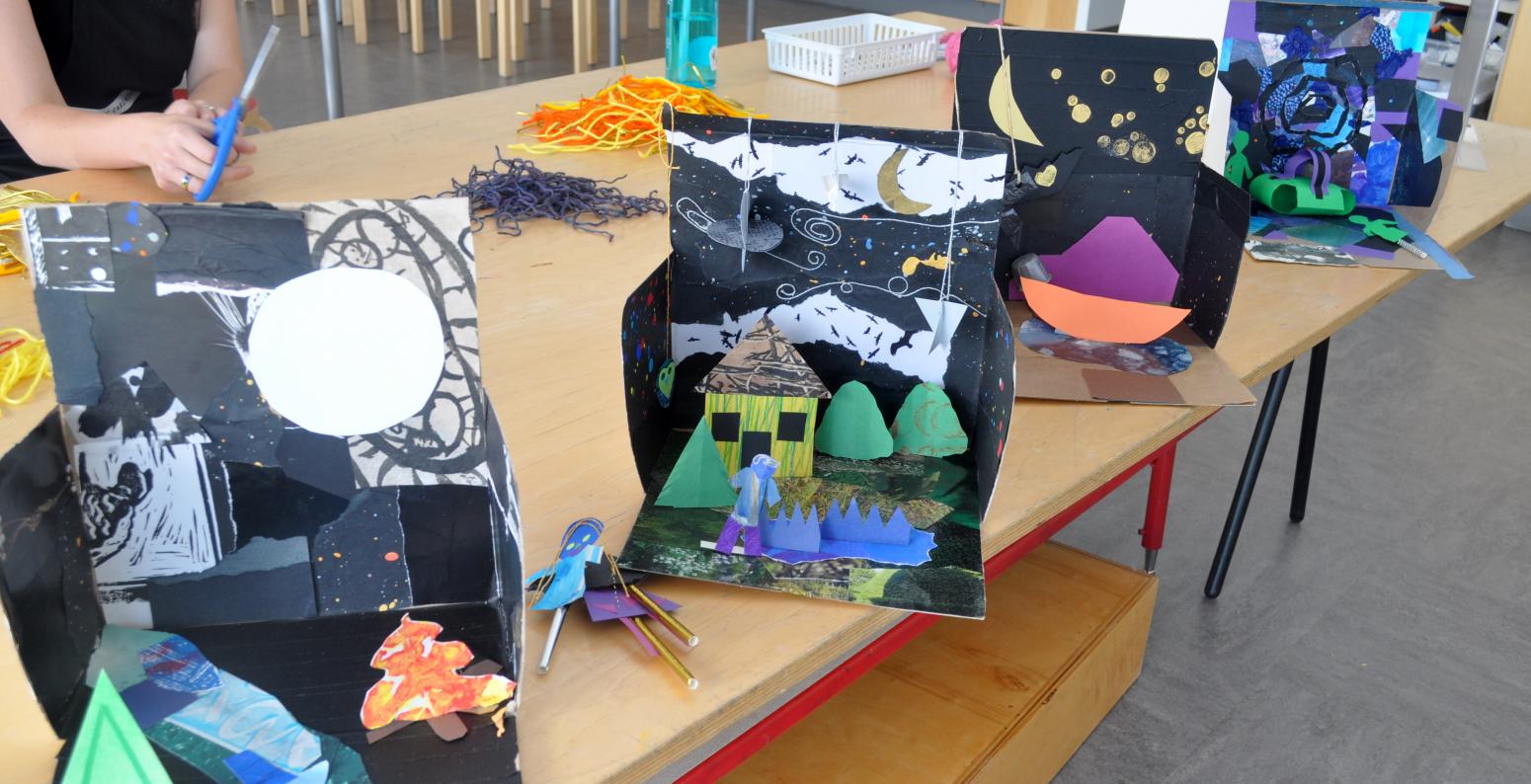 Article Type
Making Art Together
Making Art Together Categories
Collage
Sculpture
Setting the Stage for Storytelling
December 5, 2017
We continue to be inspired by the exhibition The Art of Eric Carle: Night, and how nighttime can be an interesting context for storytelling. In a recent Special Sunday program, we explored how a simple cardboard box can become a back drop for stories told with puppets, action figures and collage creatures.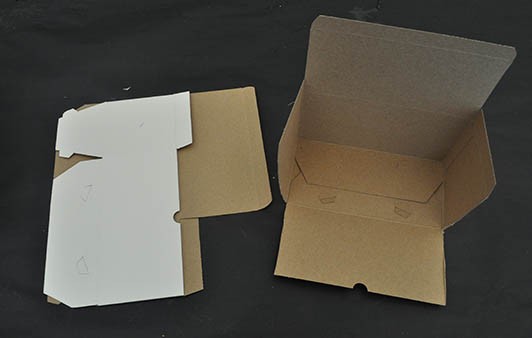 We found a set of flat-pack boxes in storage and were inspired to use them to create a miniature theatre. By cutting and flattening one side off of the assembled box, we created an open space with a tall back, long base and enclosed sides. Perfect for creating a wrap-around landscape.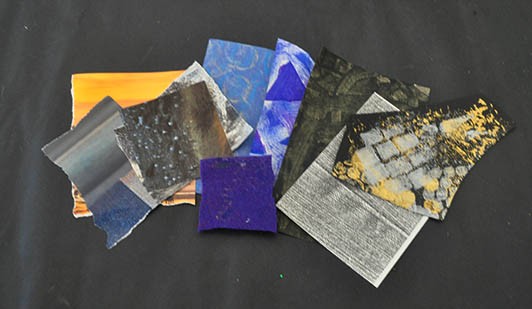 We selected a range of painted papers and images of landscapes from magazines and provided glue sticks and scissors for collaging. Guests worked together to create their scene, gluing papers across the box's surface and building up layers of paper to create a unique setting.
Characters were incorporated into the scenes …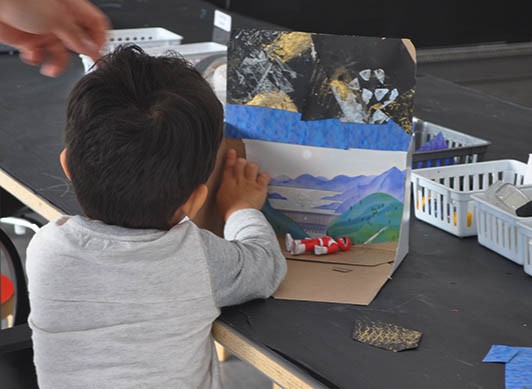 … collage creatures flew though the environments …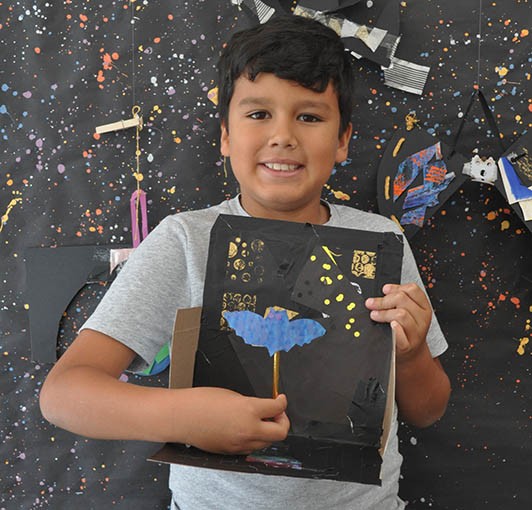 … and objects orbited in the skies.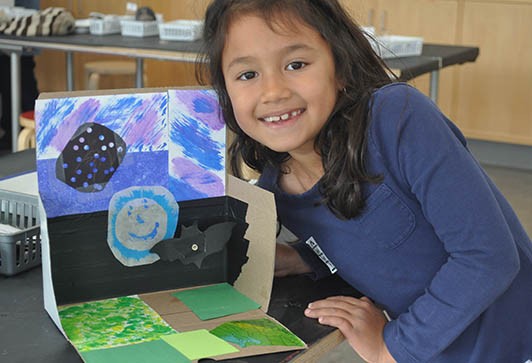 We enjoyed seeing all of the worlds created inside of the boxes and hearing the stories. We look forward to creating more scenes to inspire storytelling in the Art Studio soon!