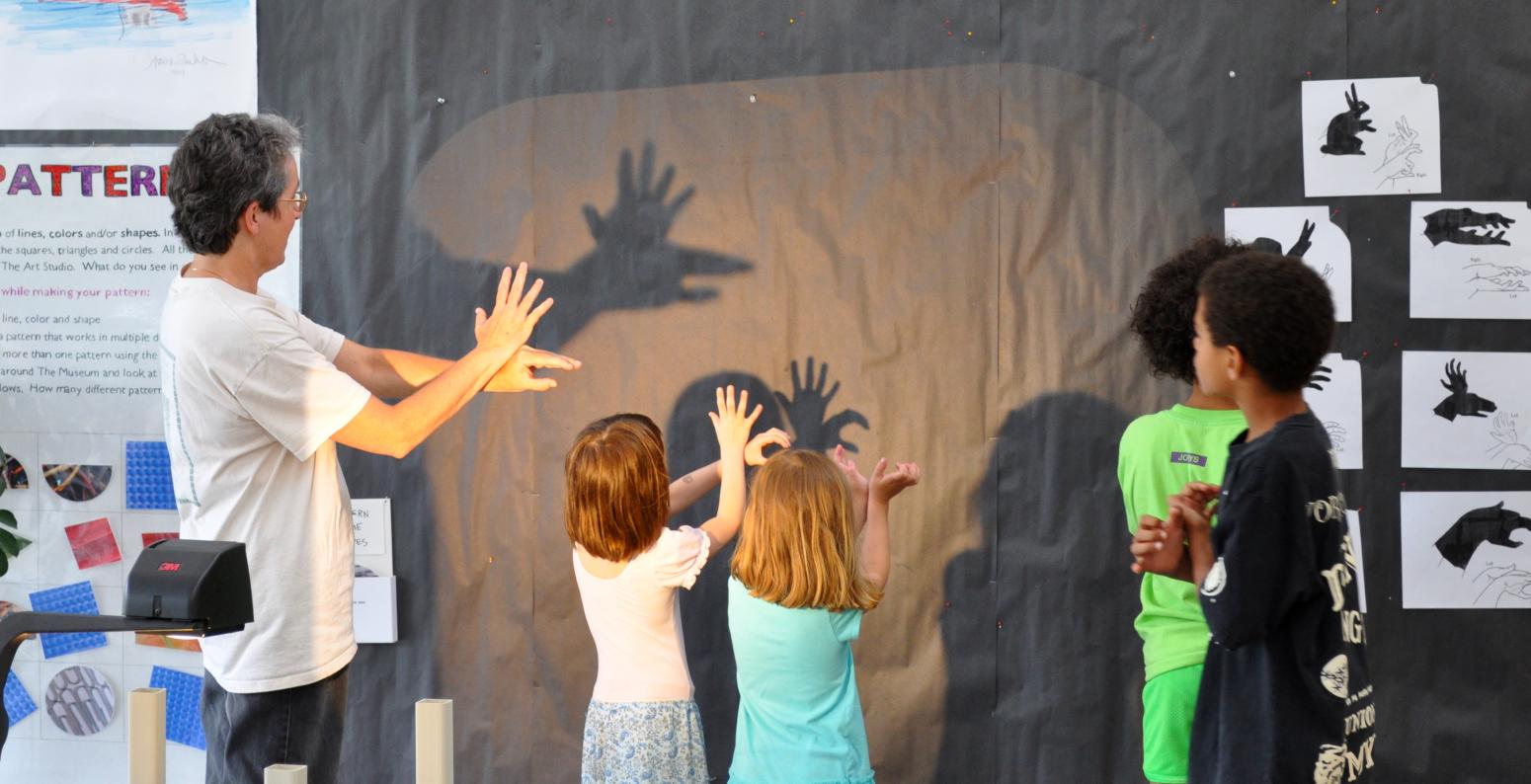 Article Type
Making Art Together
Making Art Together Categories
Collage
Drawing
Nature
Special Sunday - Shadow Play
June 29, 2011
This past Sunday The Studio's summer intern, Alison, selected materials to play with visual textures and silhouettes. We turned on the overhead projector and several shadow puppet enthusiasts tried their hand at creating silhouettes on the wall.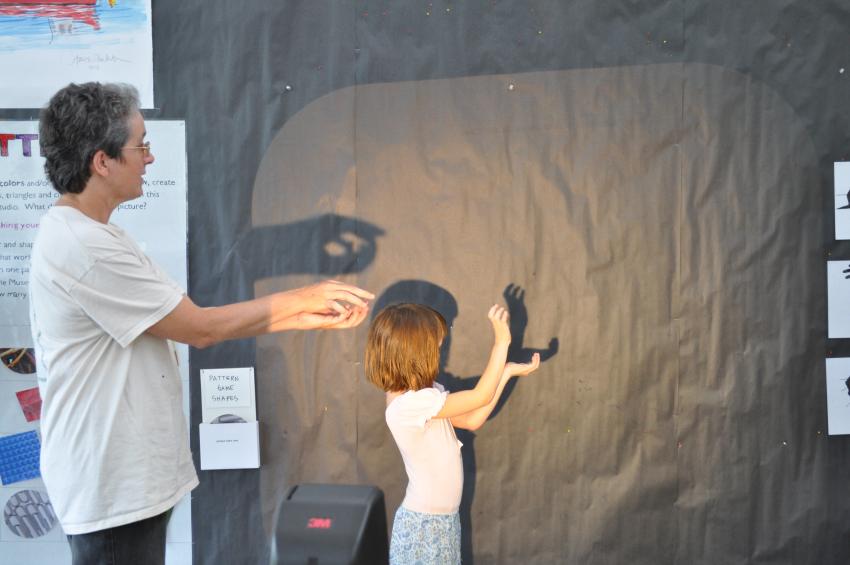 Visitors used metallic crayons to make marks onto black construction paper using rubbing plates.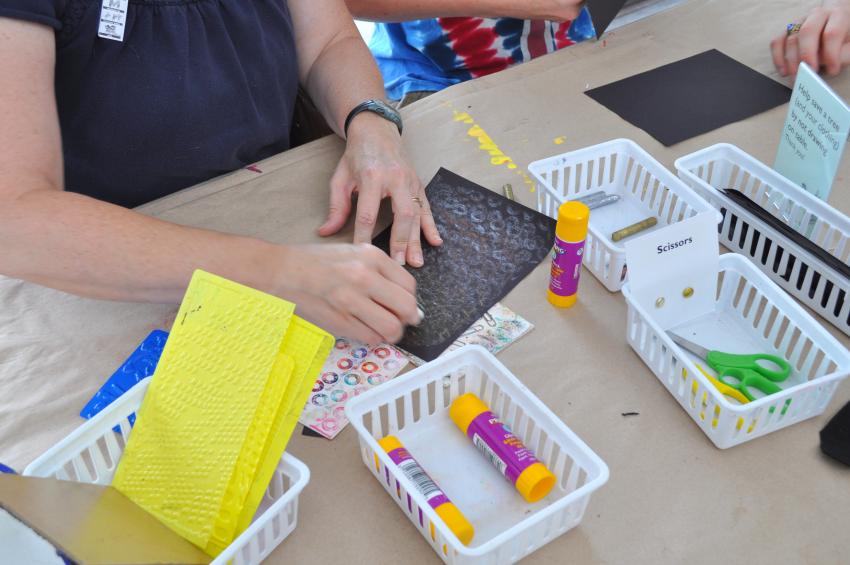 Some visitors cut and glued black paper shapes over their rubbings to make layered designs.