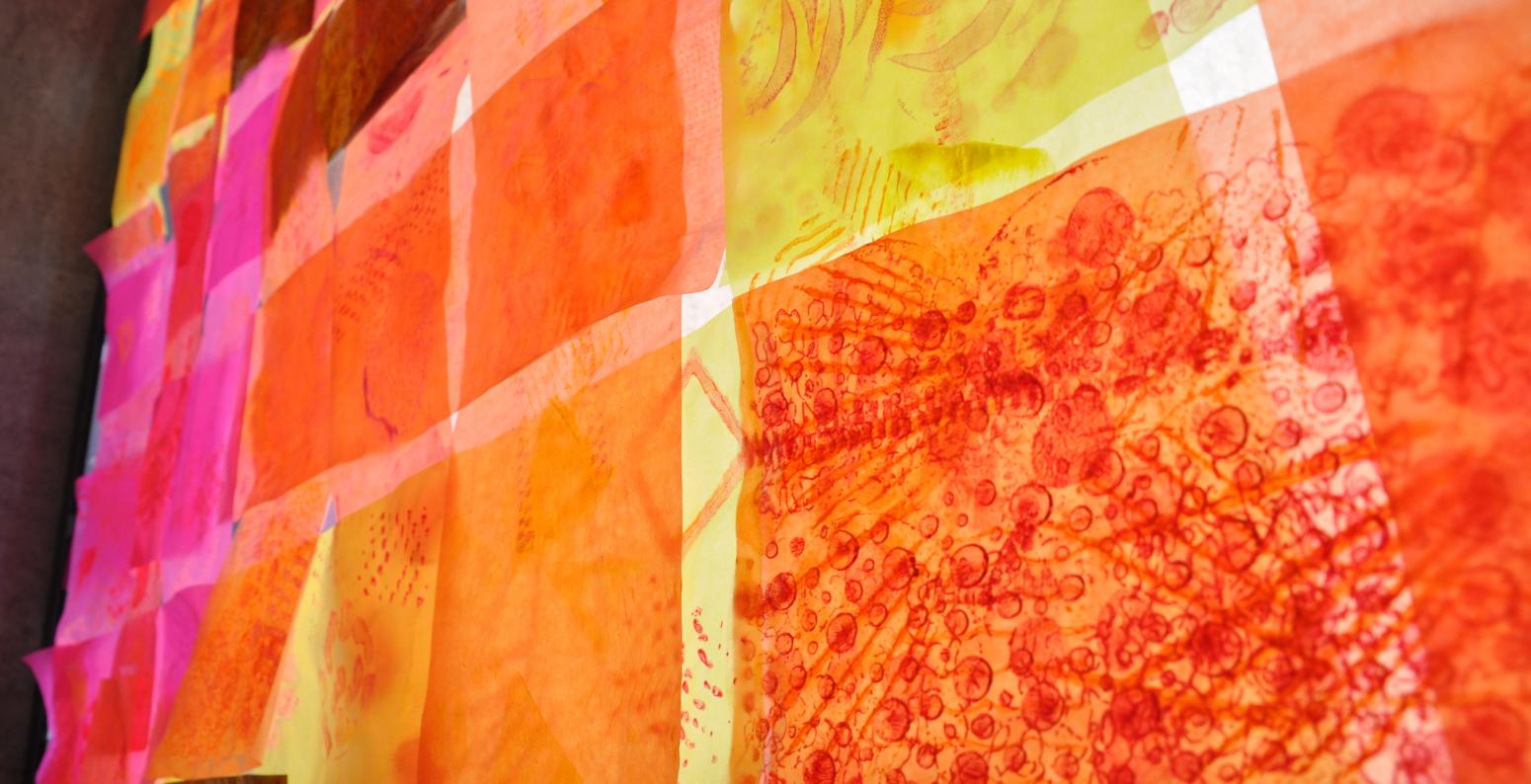 Article Type
Making Art Together
Making Art Together Categories
Painting
Printmaking
Window Weaving with Paper
August 20, 2018
In a recent Everyday Art Project, we were inspired by the exhibition The Art of Eric Carle: Seasons, and Eric Carle's process of painting papers to create collage. Using Folia transparent paper, washable tempera paint, stamp pads and stamps we invited guests to join us in experimenting with texture and color. We use these materials frequently in the Art Studio for both facilitated and drop-in projects, to learn more about them click on the links provided above. For this project, we were particularly interested in highlighting the translucent quality of the Folia paper, and the wide range of textures that stamps could make when layered. We decided to make two large scale installations with guests, one on the windows and one on the back display wall.
We started to think of our windows as giant vertical light tables, and wondered what would happen if we attached the papers together in long strands and wove them across the windows.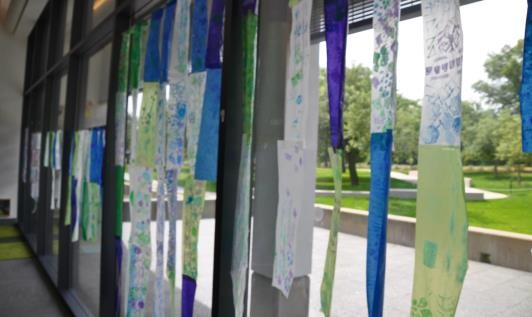 Using tension rods to hang the papers down, guests added their papers by attaching them together with clear tape. We started thinking of them as textiles and the windows as a loom.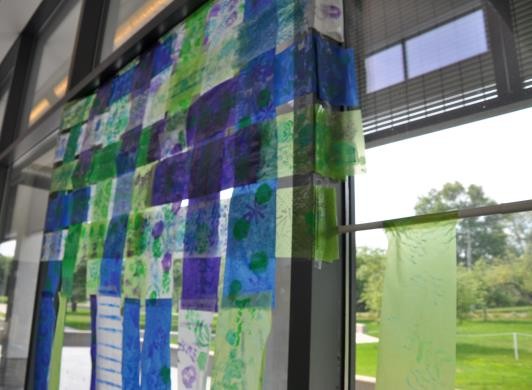 Once the tension rods were full, we started taping the papers across the windows, using the frames of the window to hold the papers in place, we wove them over and under the hanging papers. The effect was a glowing quilt of color in the Art Studio windows!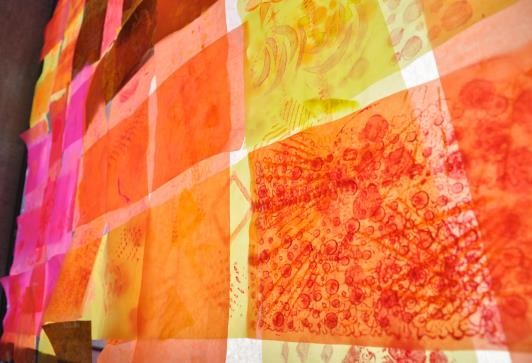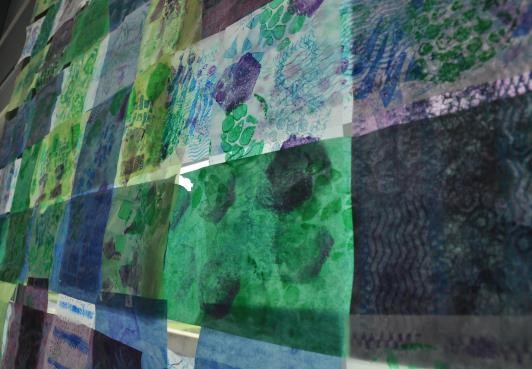 For the five weeks of this Everyday Art Project, we alternated using warm and cool color papers and paints each week, and the window weavings reflected this grouping of colors. Close up you can see all of the intricate stamped patterns on the paper. Using only warm or cool colors together meant that some of the patterns were very subtle, and the light coming through the windows helped to showcase these textures to their fullest.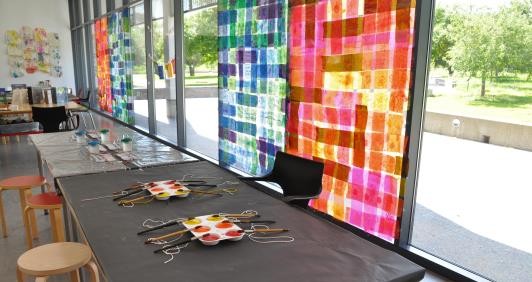 From further away, the variation of color intensity and tone as the translucent papers layer over one another creates a completely different, more geometric pattern.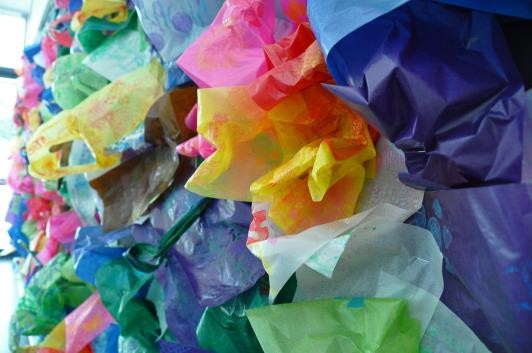 As the windows filled up, we started to add papers to the back wall, inviting guests to attach them to the wall or to other papers in any way they wished. Some chose to attach the paper flat to the wall, others created waves, crunched into flower-like shapes, or looped the papers into chains. The wall soon filled up and created a very tactile and textured installation in the back of the Art Studio.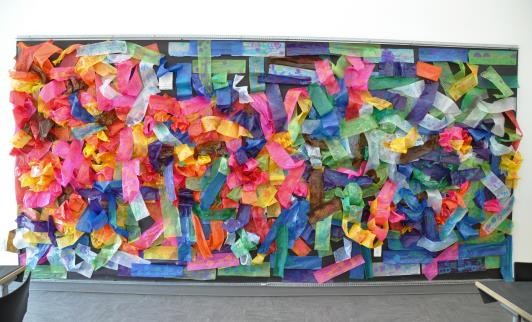 As we moved into the next project, the papers on the wall have stayed up and they continue to be enjoyed by art studio guests who take photos in front of the wall and touch the papers to explore their crunchy quality.