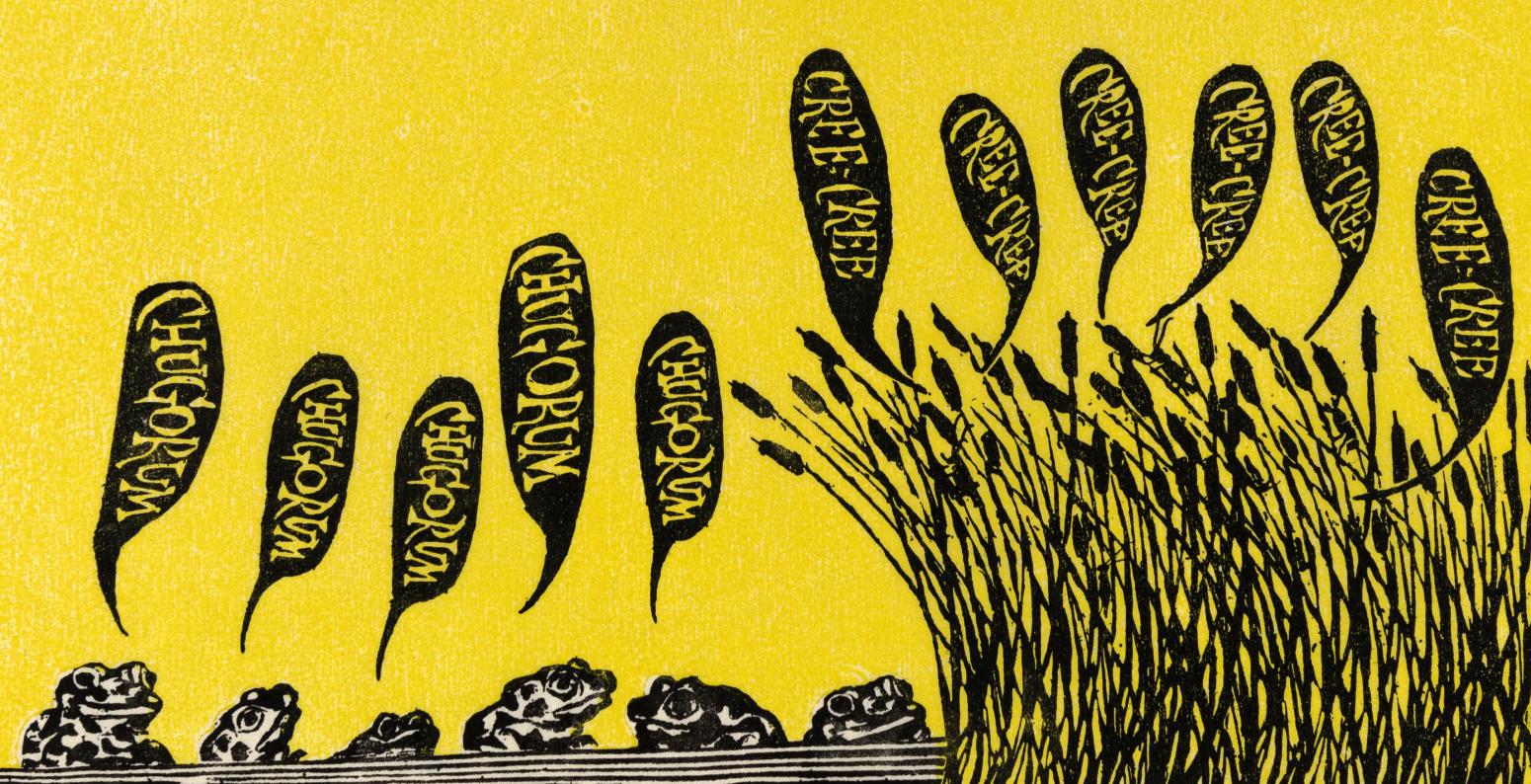 Born in Argentina and raised in Uruguay, Antonio Frasconi (1919–2013) moved to New York to pursue his dream of becoming an artist. He was soon recognized as one of the most innovative illustrators of his time, known for intricate woodcuts and his powerful social commentary, especially about the rise of fascism in Europe. Many of Frasconi's books are multilingual, such as See and Say: A Picture Book in Four Languages (1955) and the Caldecott Honor book The House That Jack Built/La Maison que Jacques a Batie (1958). Fransconi said that, through his work, he wanted his two sons to learn "that there are different ways to say the same thing, that there is more than one nation in our world."

In 2010, The Carle presented Into the Wood: Antonio Frasconi's Art for Children. At the close of the show, the artist and his sons generously donated all work from the exhibition to the Museum.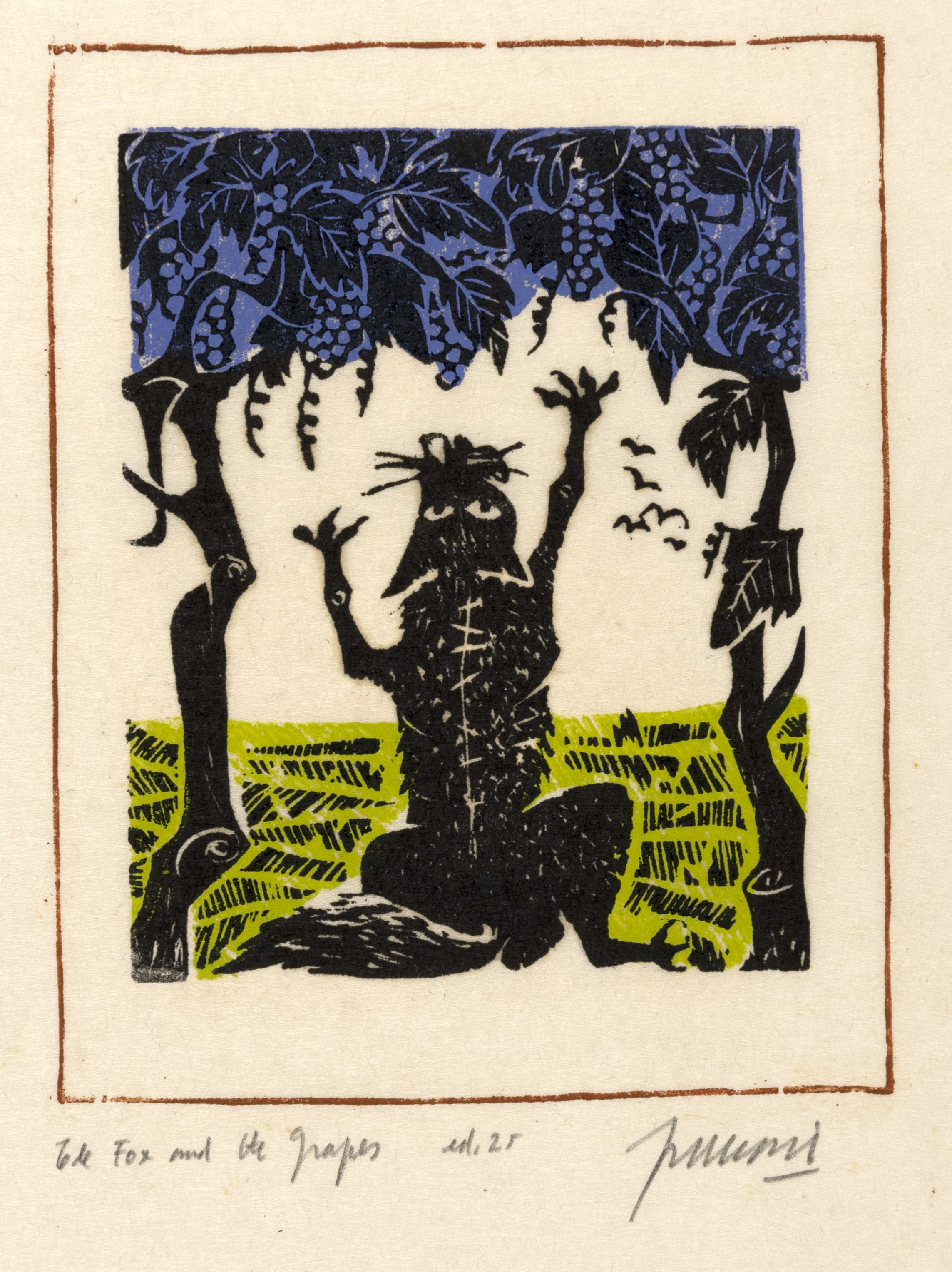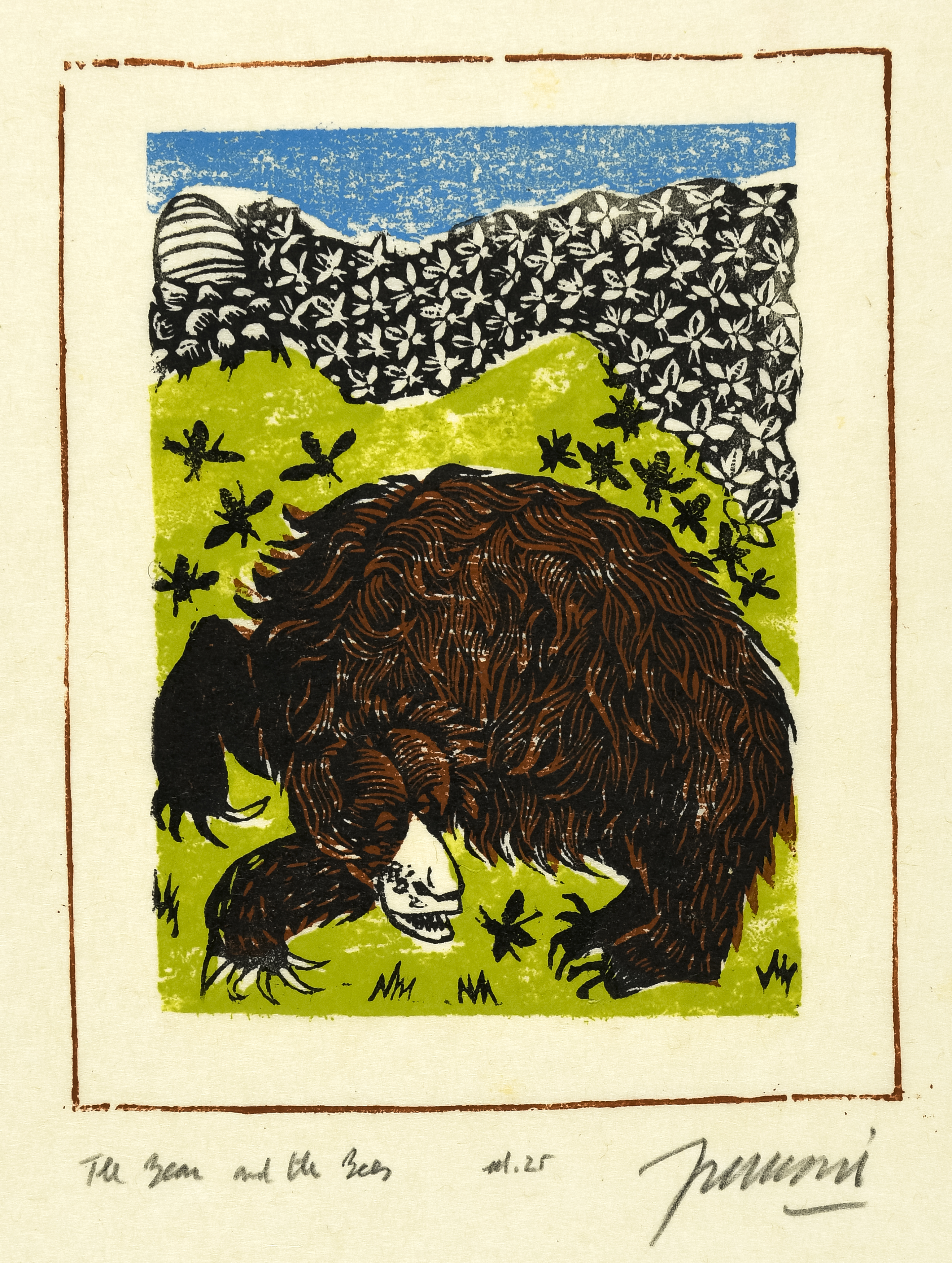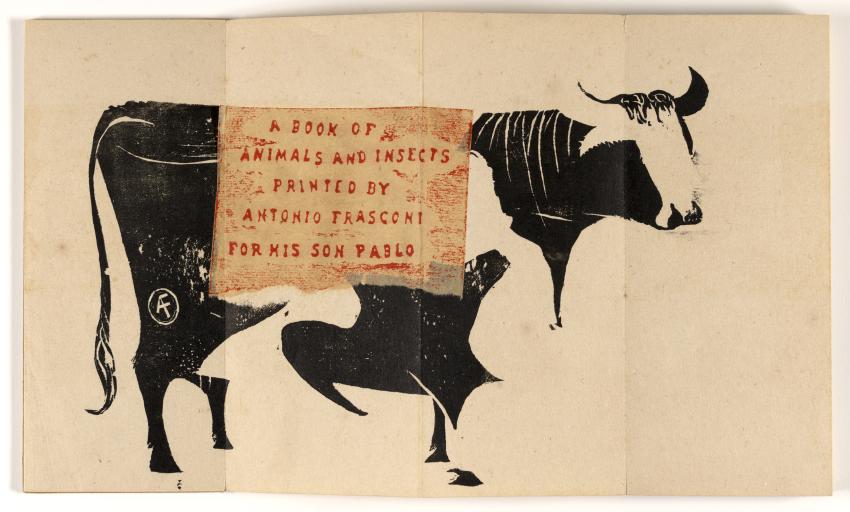 The birth of Frasconi's first son Pablo in 1952 marked a turning point in his career. He shifted his focus to children's books, to "think in terms of using my work as part of [my son's] education." A Book of Animals and Insects, among others, demonstrates Frasconi's original approach. Deceptively small with accordion folded pages, the book is a unique work of art that explores the building blocks of letters, language, and life.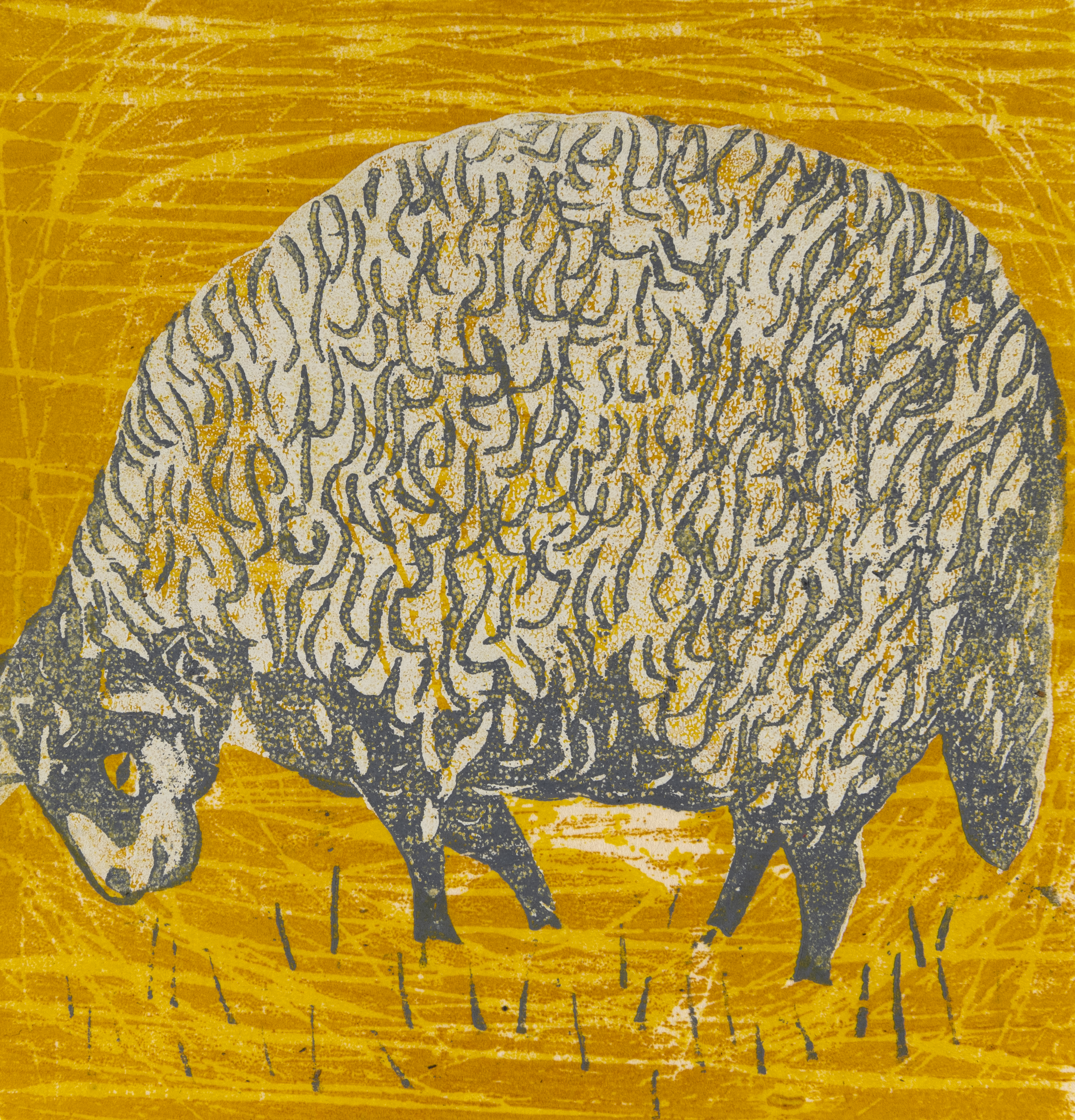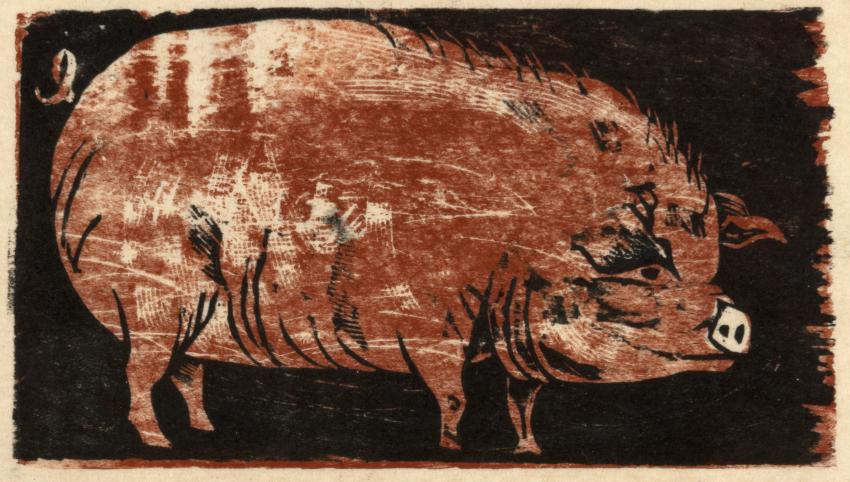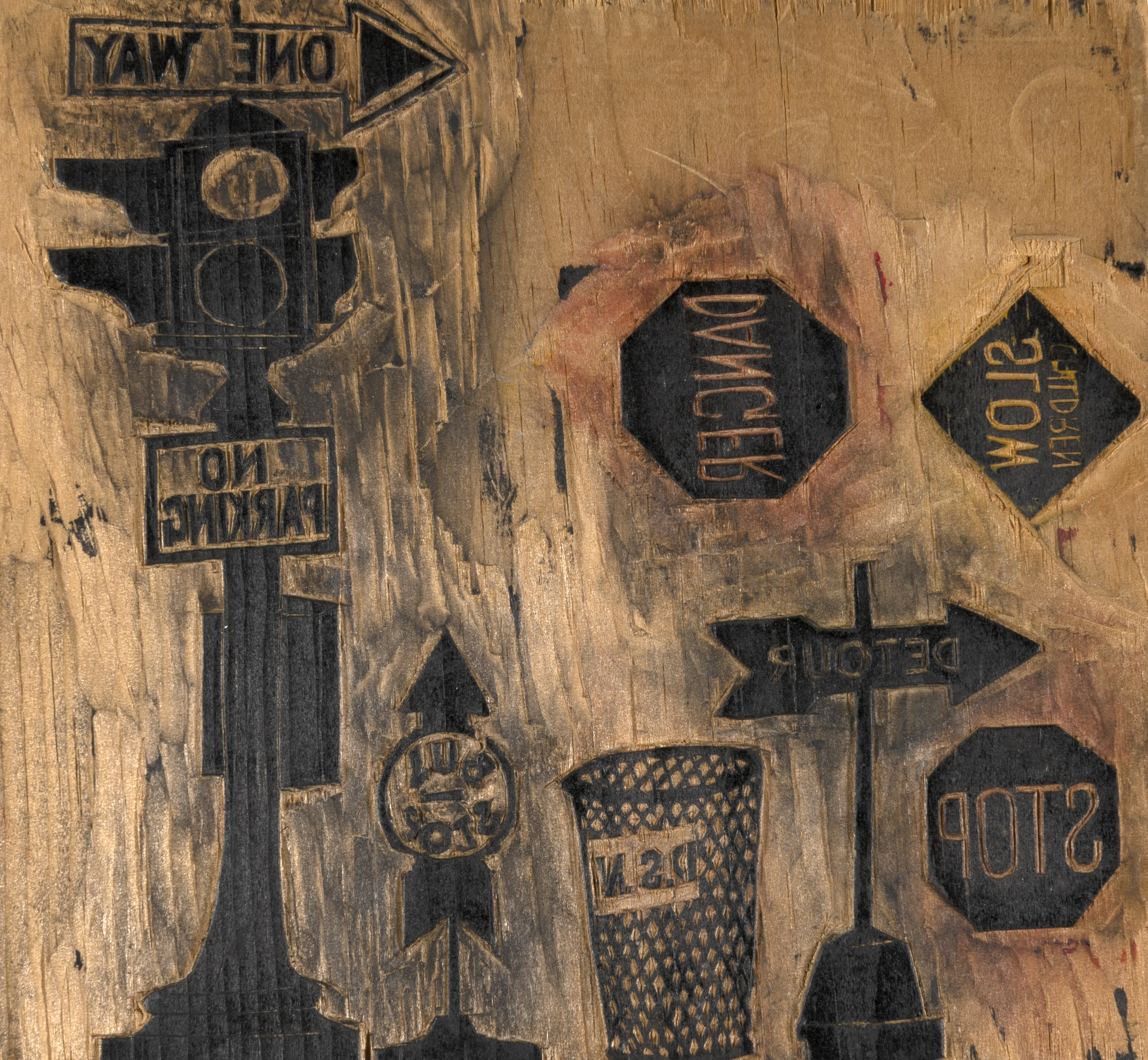 Frasconi loved working with wood, some of which he scavenged from the beach near his home in Norwalk, Connecticut. After printing, he often recycled his woodblocks, casting them in stone and stacking them throughout his studio.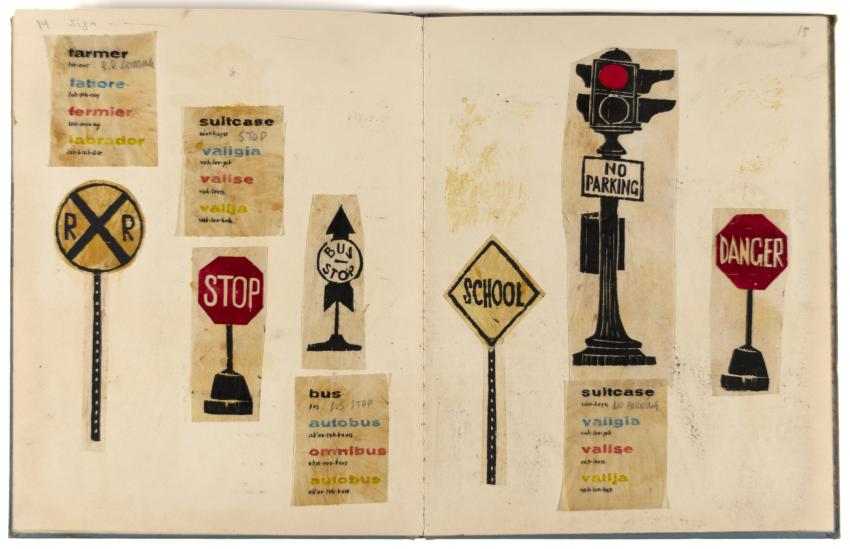 In 1954, the children's book editor Margaret McElderry commissioned Frasconi's groundbreaking See and Say: A Picture Book in Four Languages—a book not as much about learning to speak four different languages as it was about experiencing them as part of Frasconi's vision of a vast and complex world. For Frasconi, "the idea that there are many nationalities speaking many languages is one of the most important for a child to understand."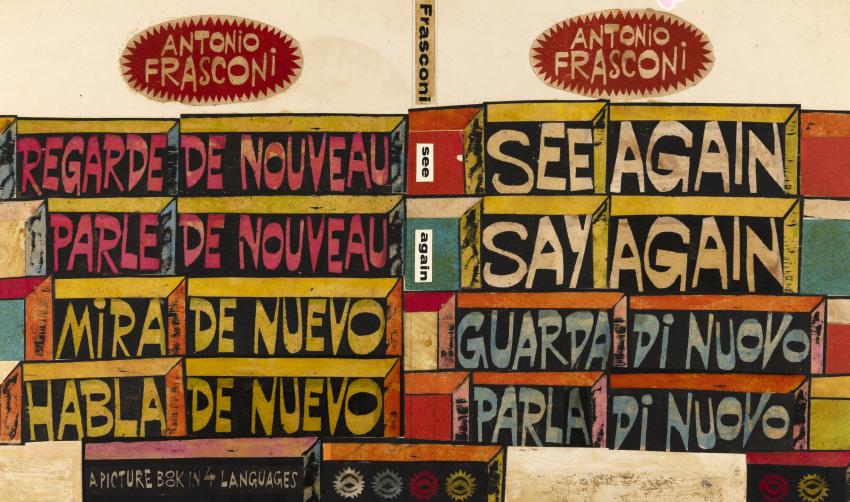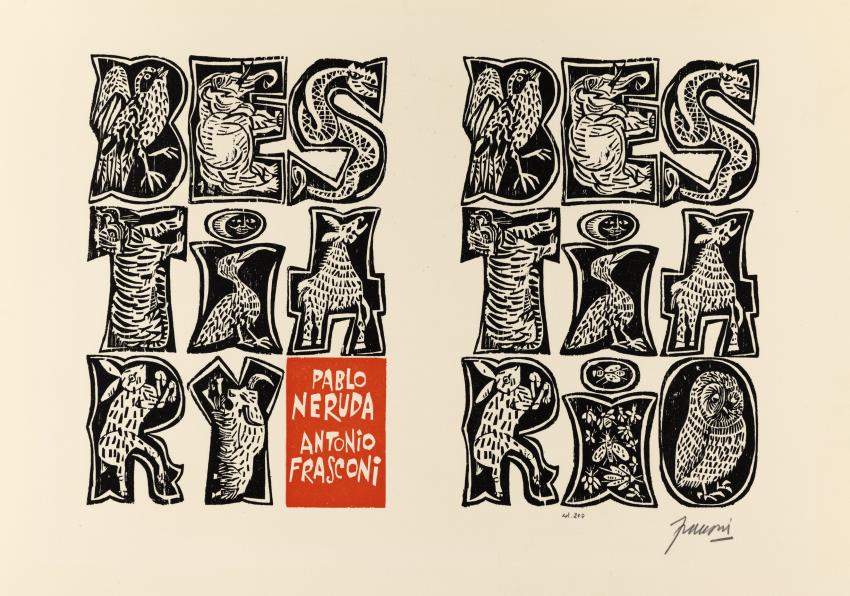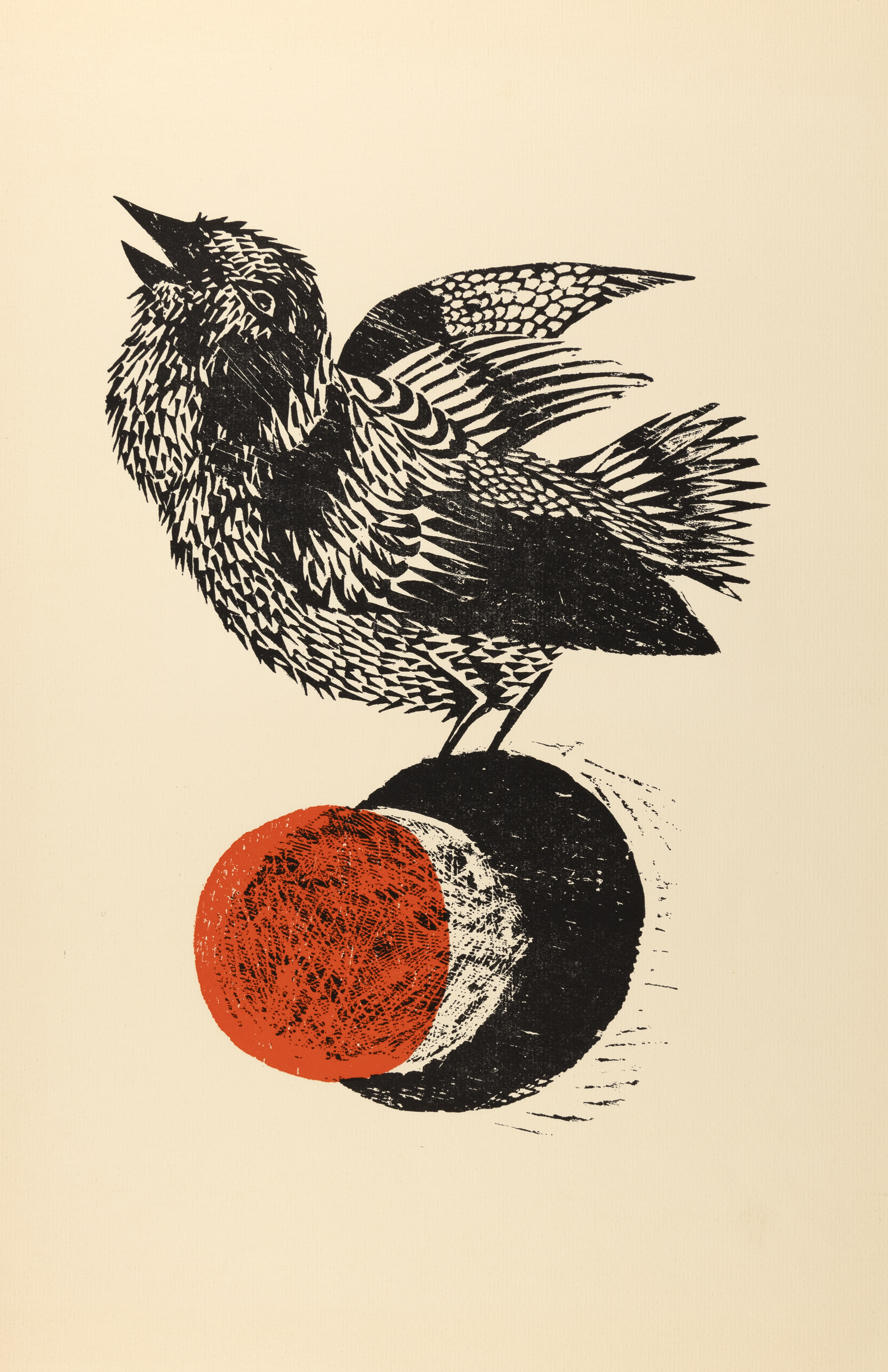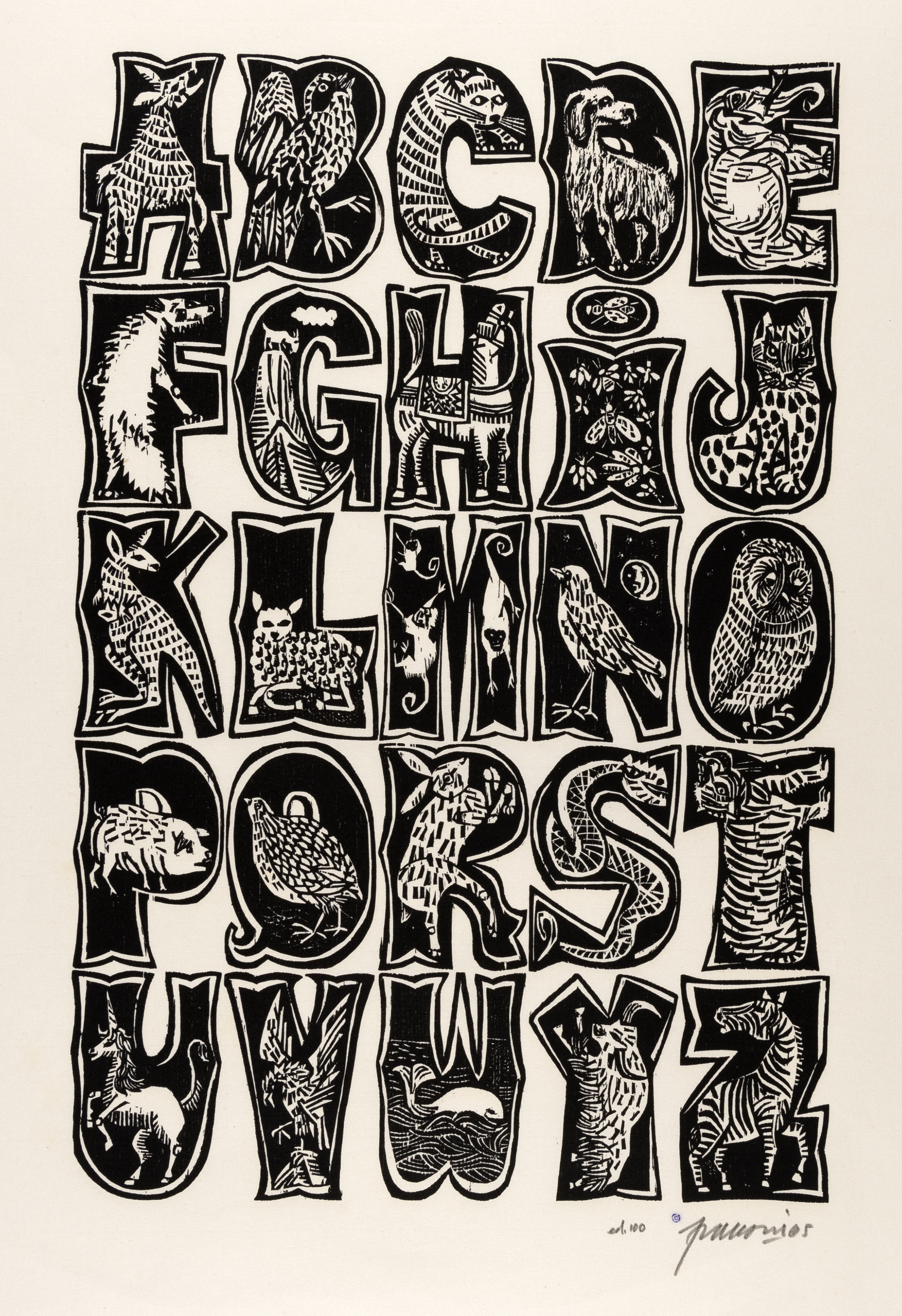 Pablo Neruda was one of Frasconi's favorite Latin-American poets. In this broadsheet, Frasconi depicts an appropriate creature—J is a jaguar, W, a whale—nestled like an embryo inside each letter of the alphabet, the very seeds of sound and speech.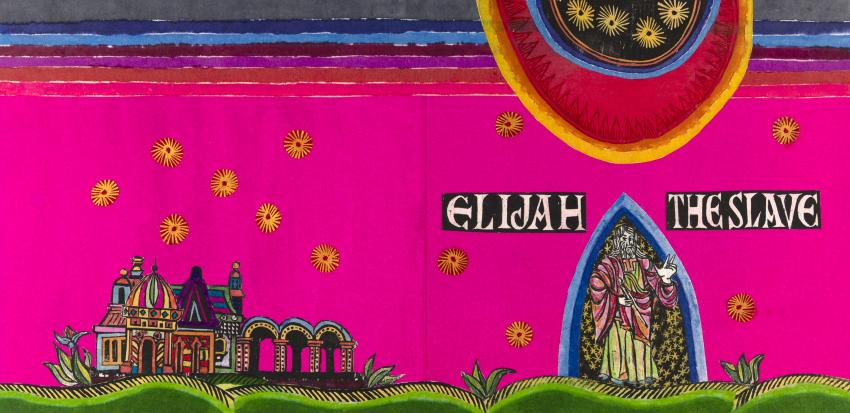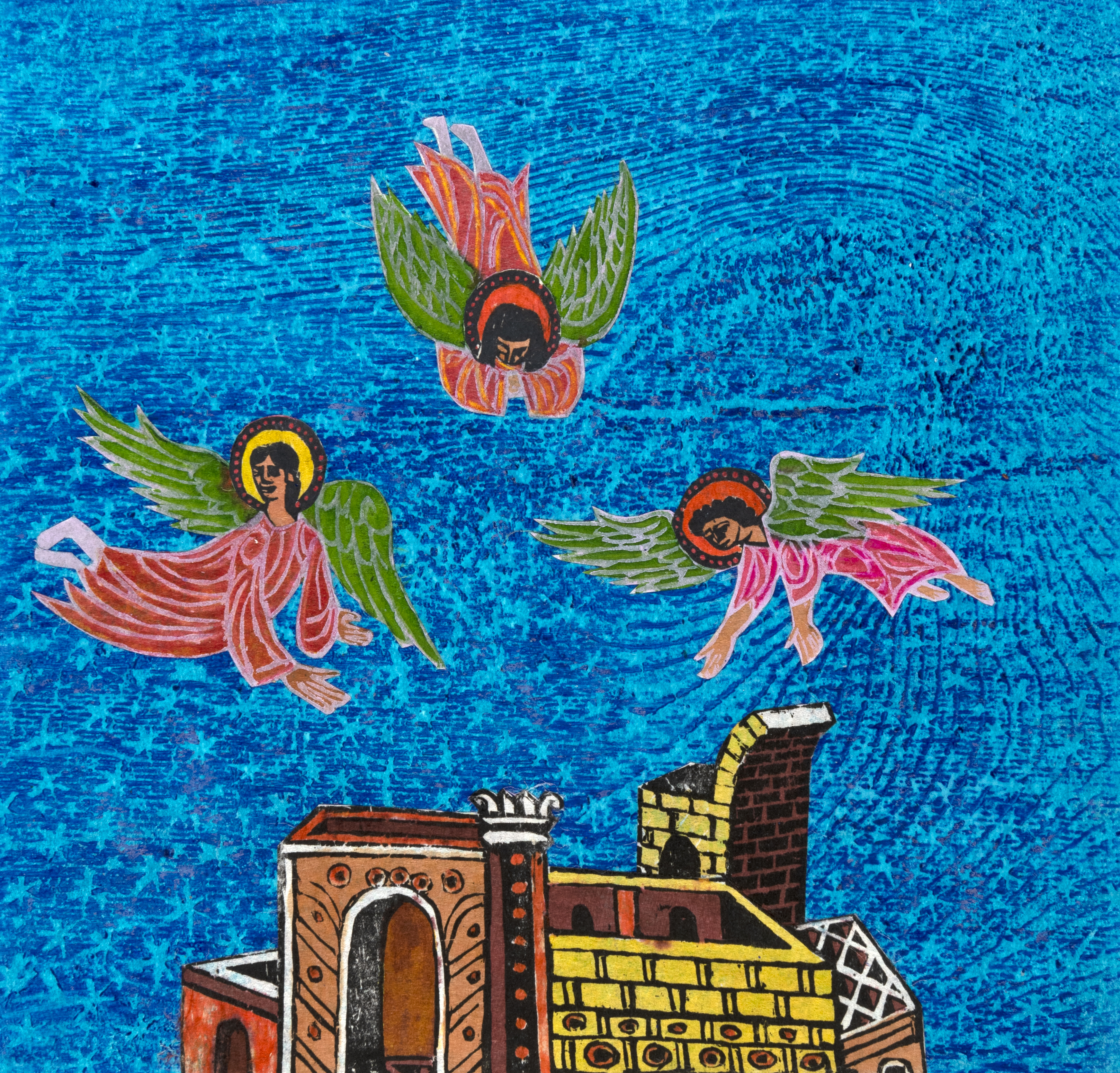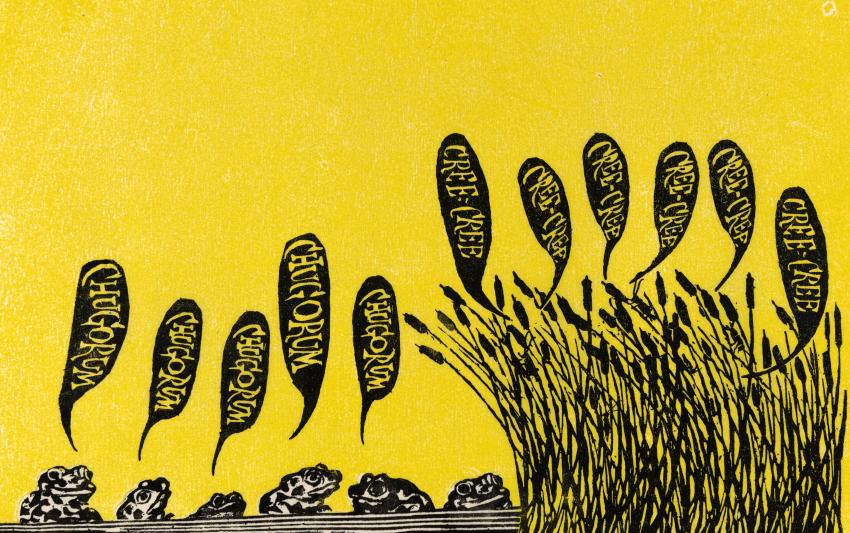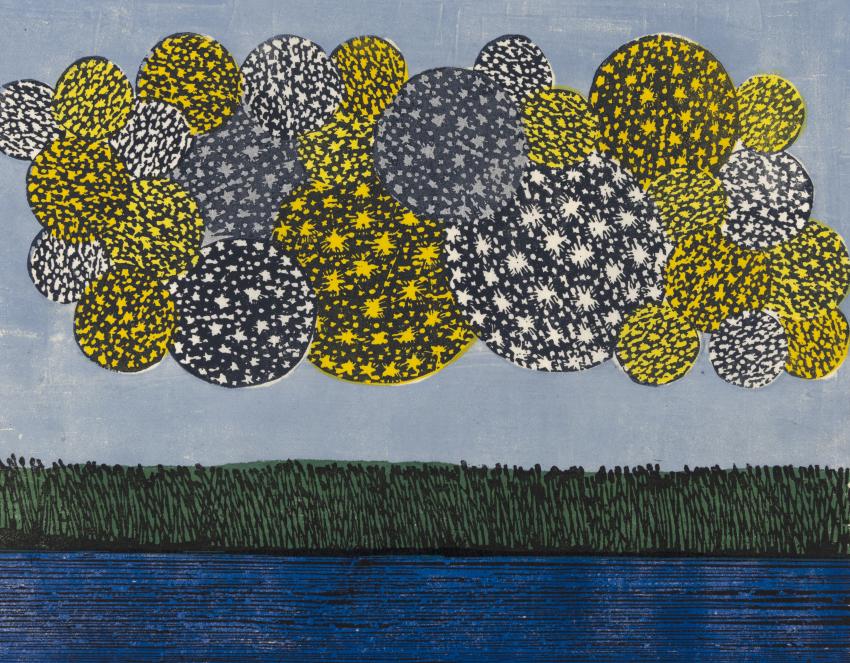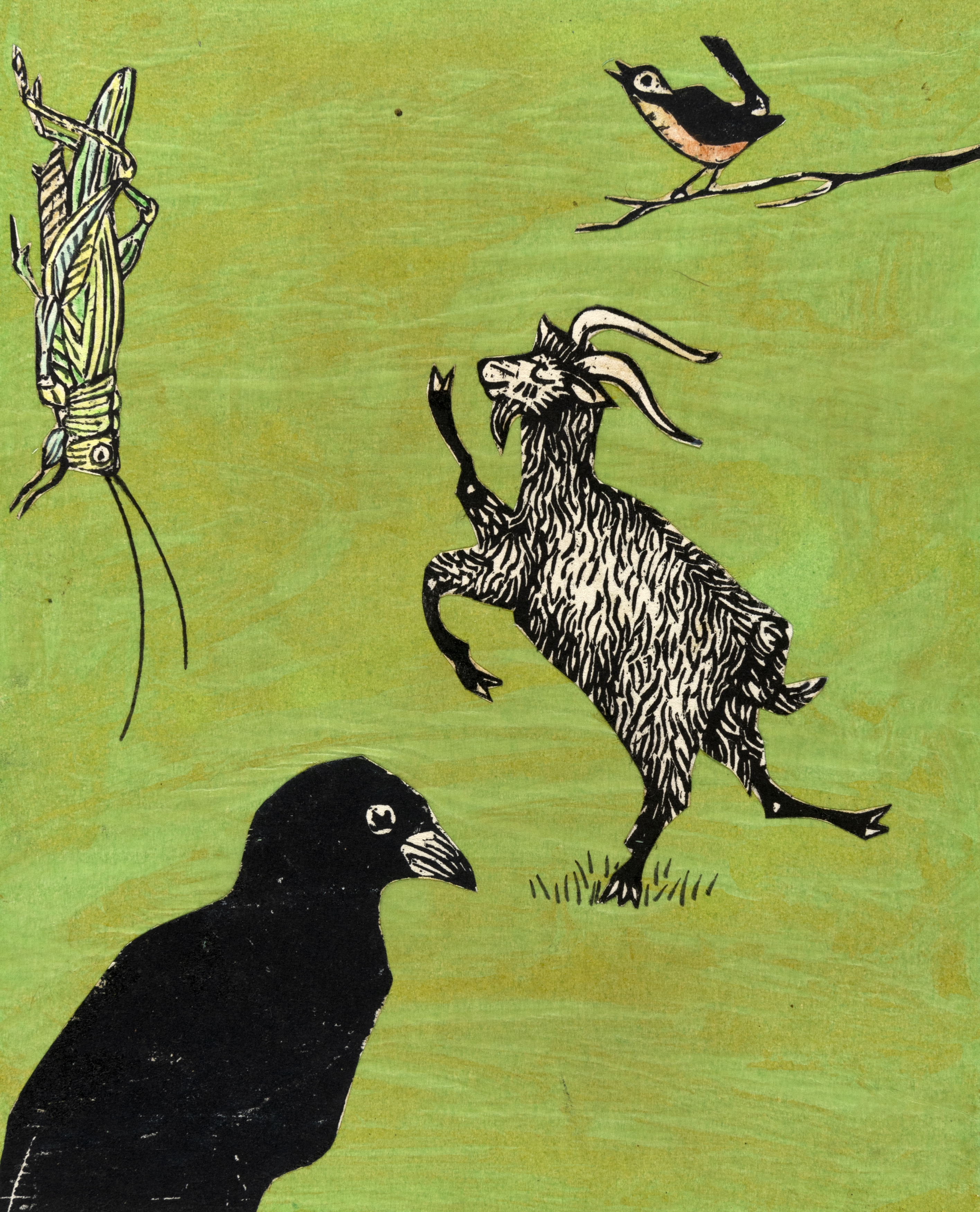 Frasconi expertly used the natural wood grain of the printing block to articulate owl feathers in this print. This striking owl with white eyes and purple plumage is the cover image for an anthology of owl poetry.