Leonard Weisgard (1916–2000) published his first New Yorker cover and picture book while still an art student. An illustrator of over 200 children's books, he is best remembered for his 20-book collaboration with author Margaret Wise Brown, including the popular Noisy Books series (1939) and the Caldecott Medal-winning The Little Island (1947). Influenced by both mid-century modernism and American folk art, Weisgard incorporated different media—gouache, poster paint, crayon, chalk, collage, stenciling, and pen and ink—to create a new kind of children's book. He and his family moved from Connecticut to Denmark in 1970, where he lived for the rest of his life.

Weisgard's three children generously donated 180 illustrations by their father. In 2016, The Carle presented the exhibition Magician of the Modern: The Art of Leonard Weisgard in which 20 of his seminal paintings, restored to their original splendor, made their public debut.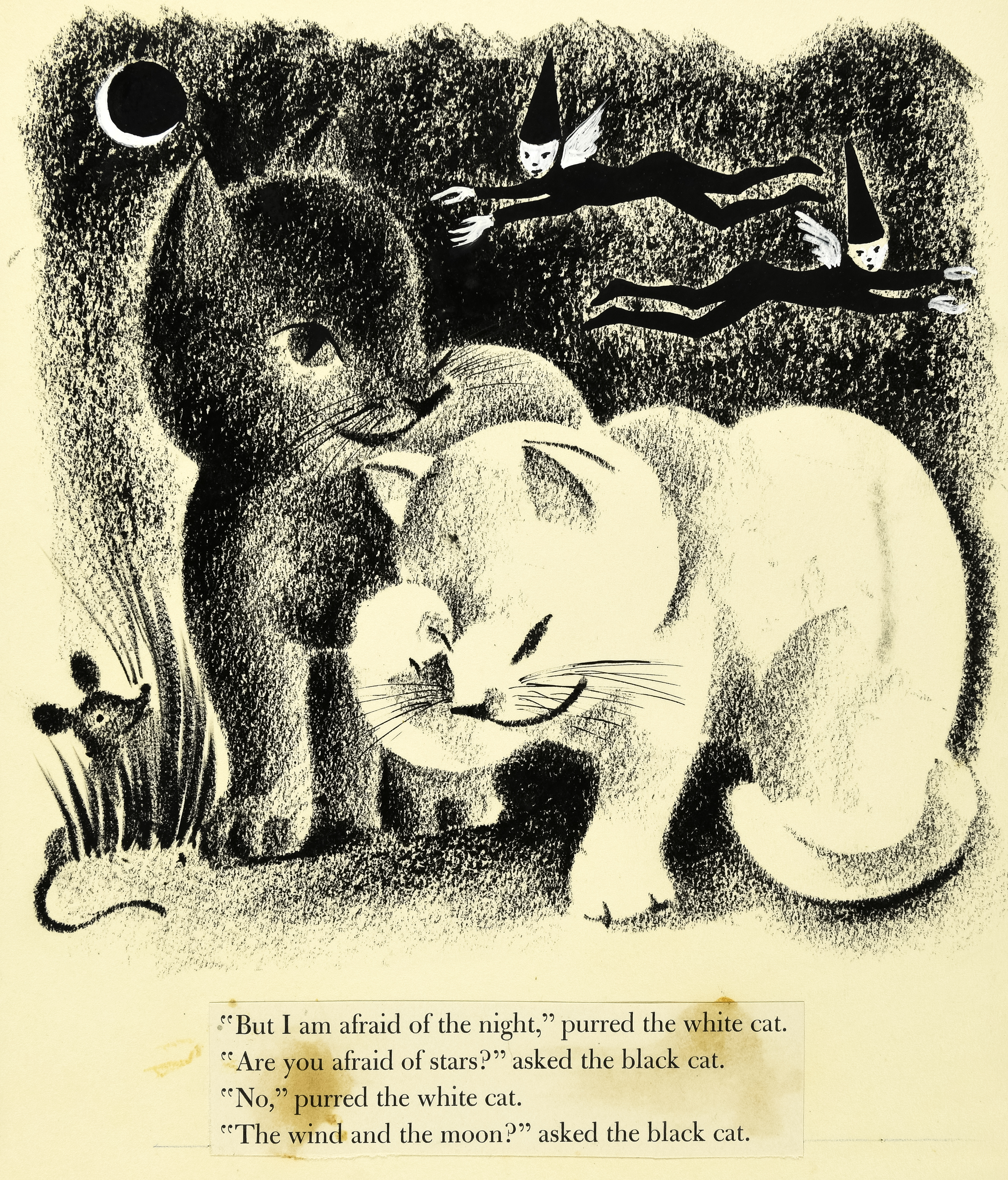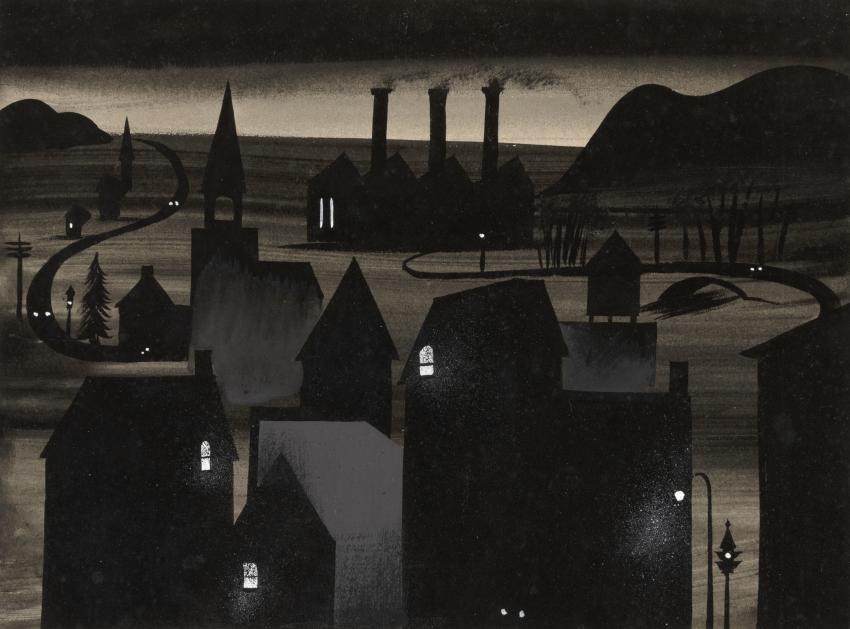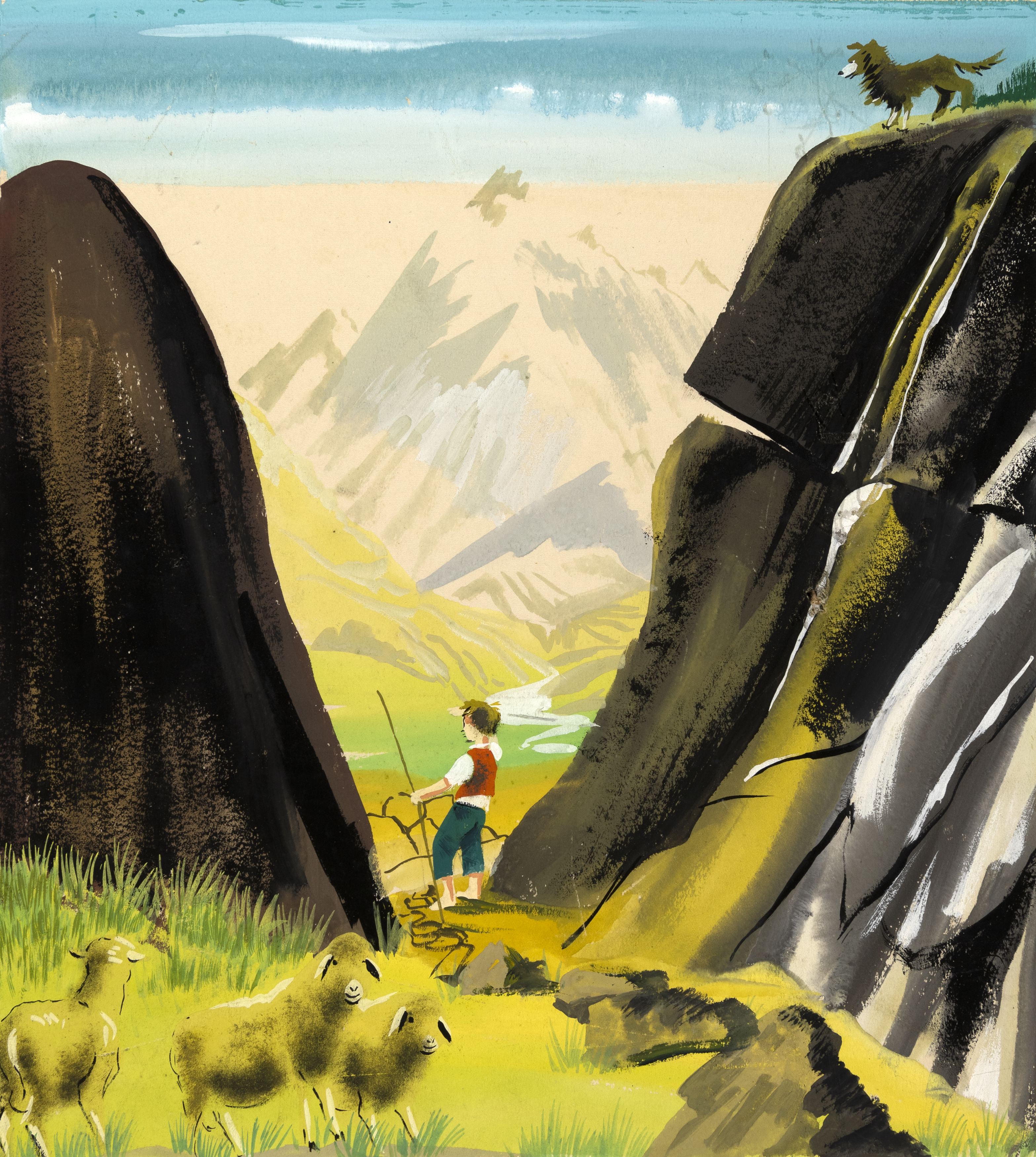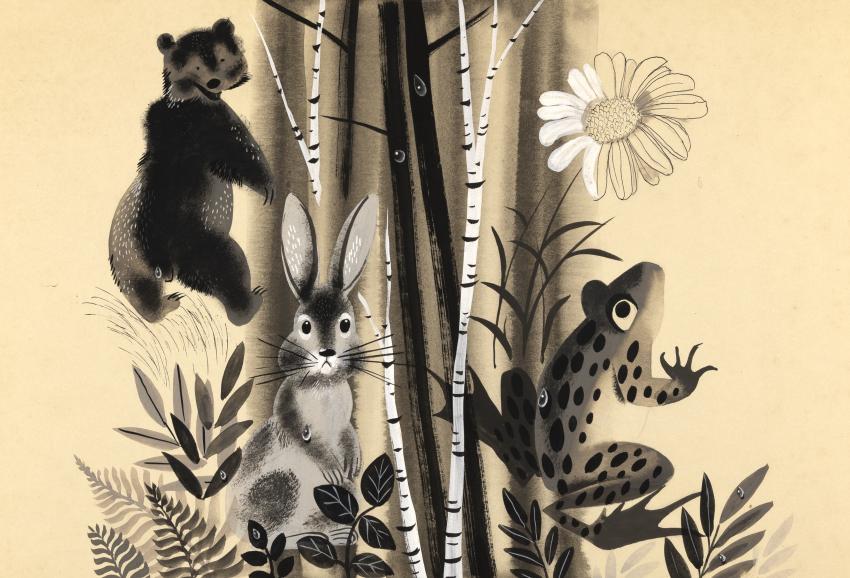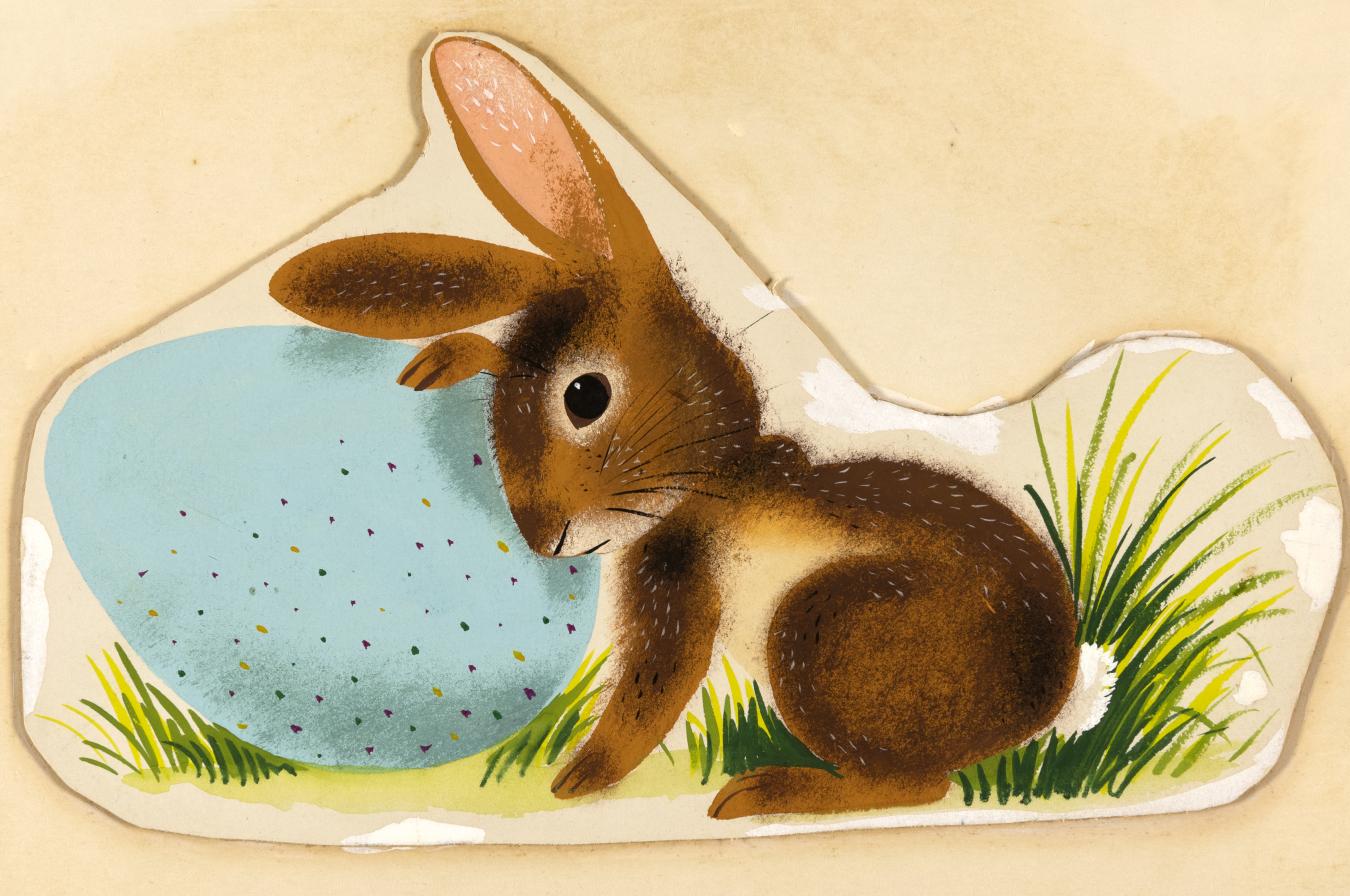 The Golden Egg Book hatched into a beloved children's classic. The winning combination of Wesigard's charming illustrations and Brown's imaginative text creates a timeless tale of curiosity and imagination. Both artist and author shared a spiritual regard for the natural world.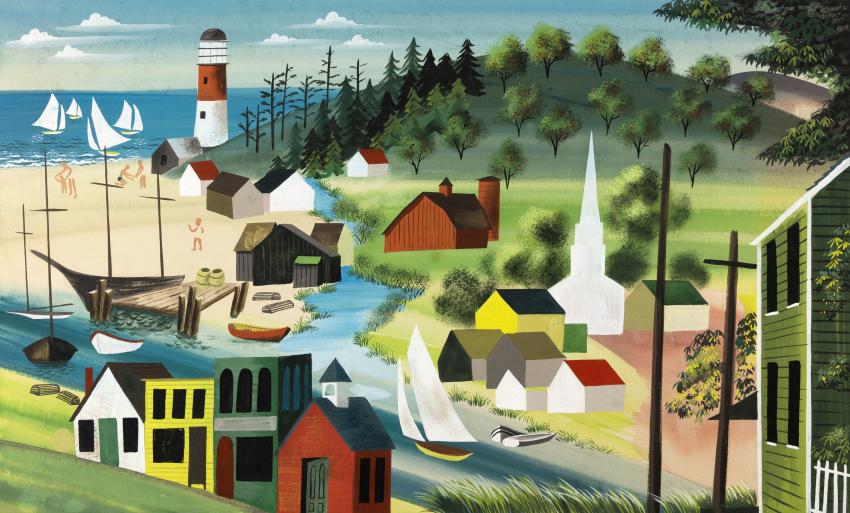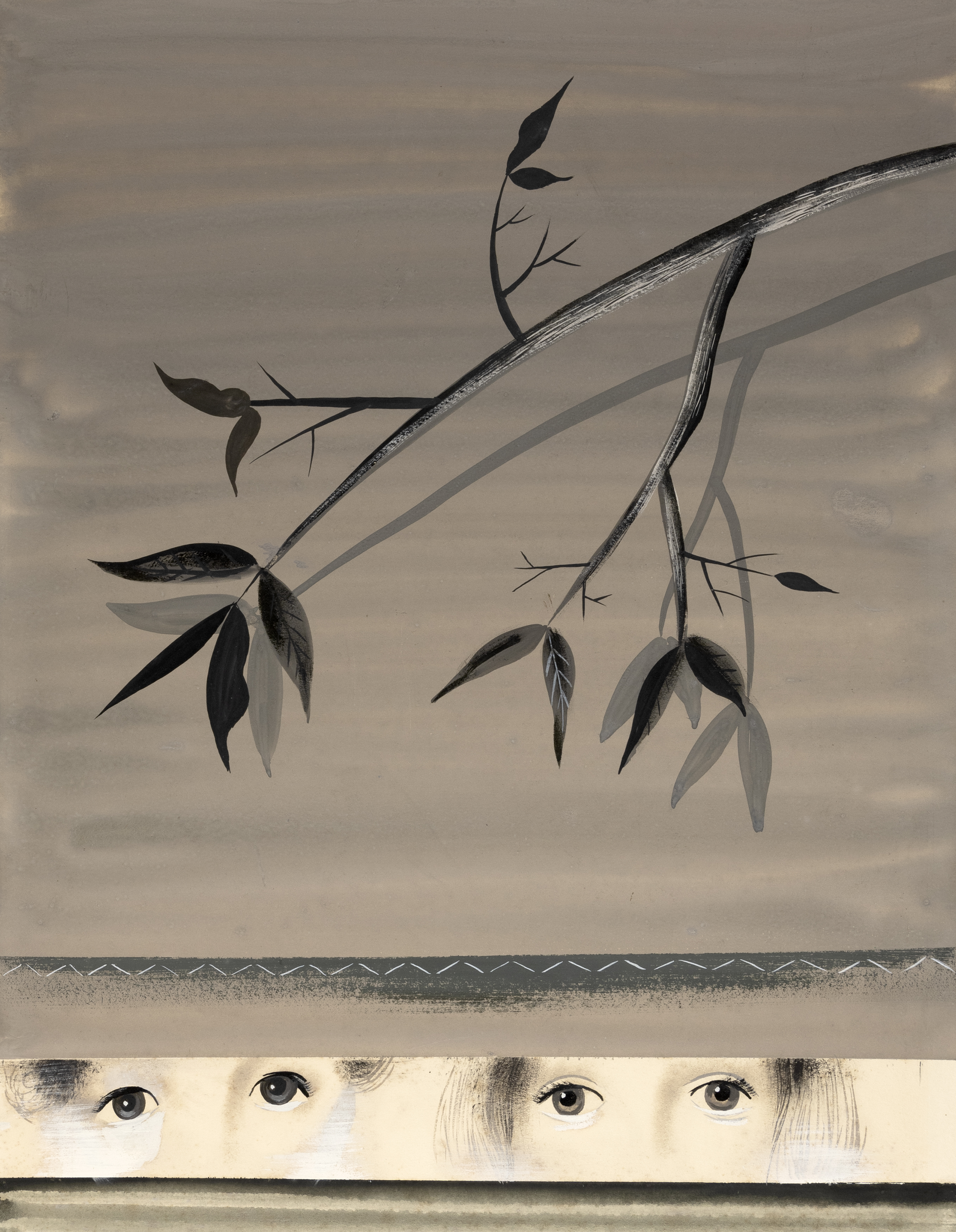 The Important Book is one of several groundbreaking collaborations between Margaret Wise Brown and Leonard Weisgard. It presents sophisticated concepts through direct questions and imagery, asking young readers what is most important about a spoon, an apple, the rain, or the wind. Here Weisgard presents a daring composition, locating the children's peering eyes at the very bottom of his illustration.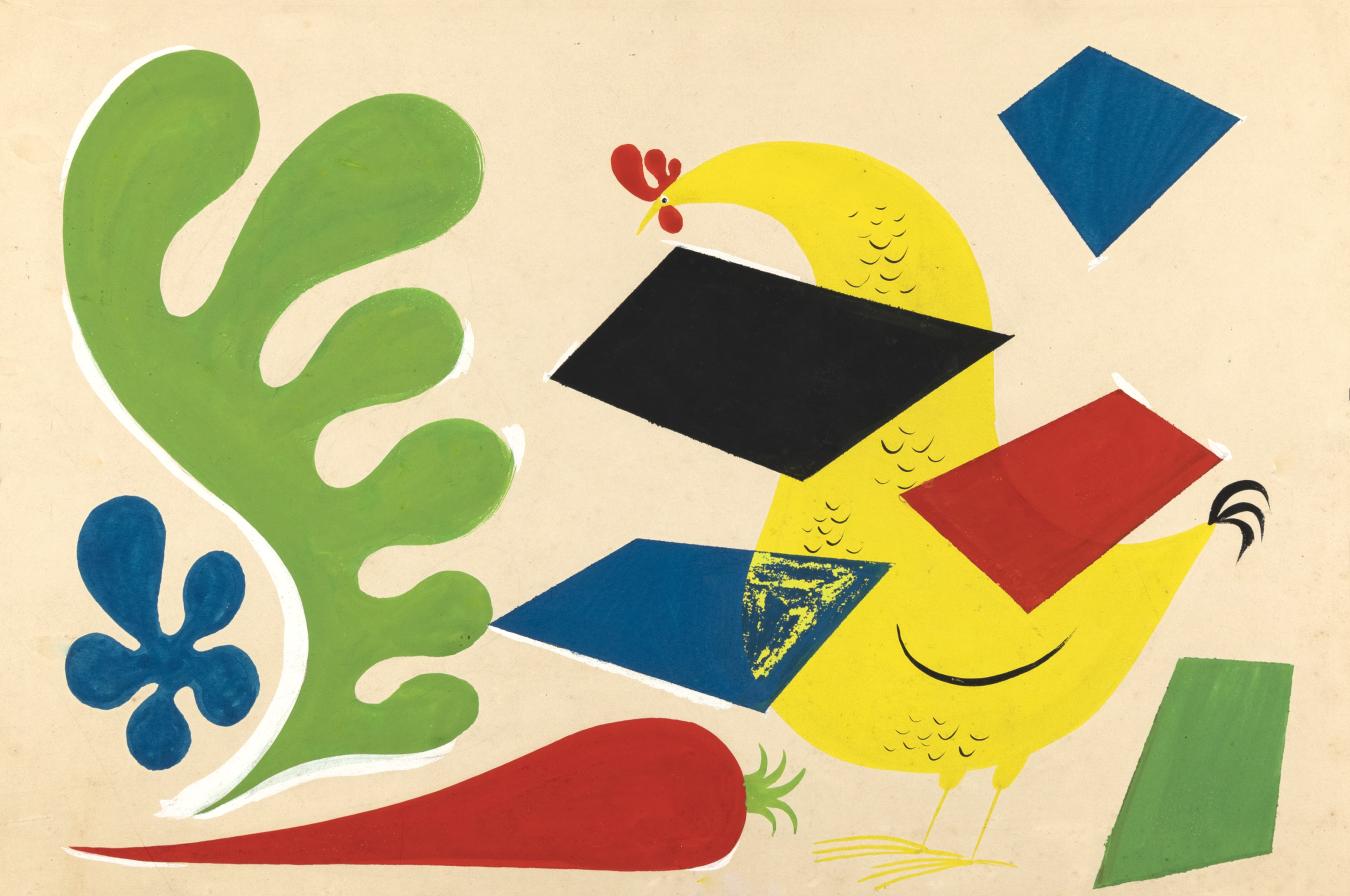 Inspired by Russian Constructivism and the Cubism of Stuart Davis, Weisgard translated the tenents of modernism into playful children's books. These "here and now" books created with Margaret Wise Brown emphasize the contemporary world and feature lively, semi-abstract graphics. They're intended to fuel young curiosity about the people, places, and things they experience daily. Even the title, The Quiet Noisy Book, is irreverent.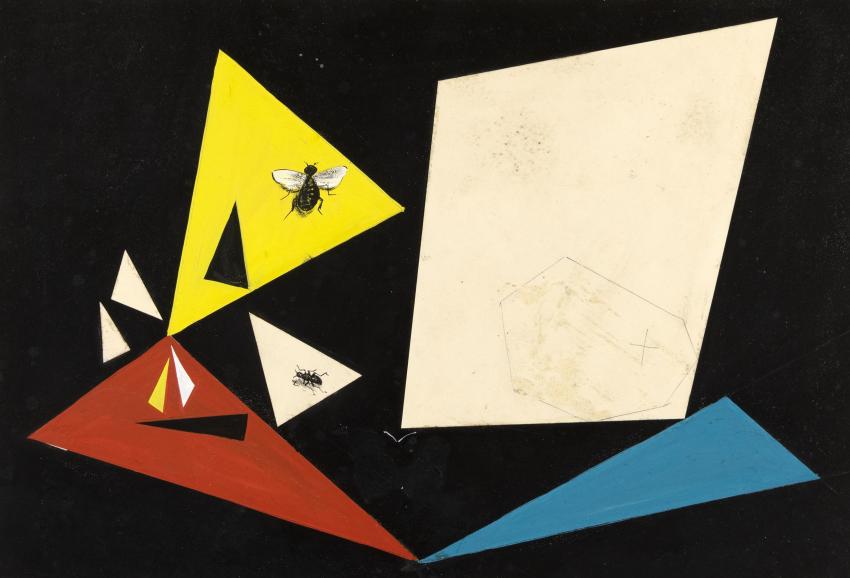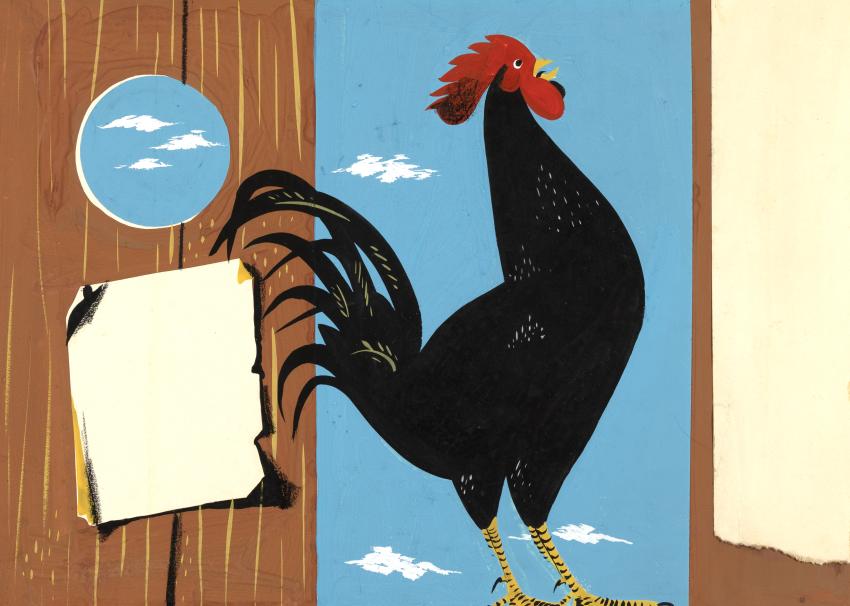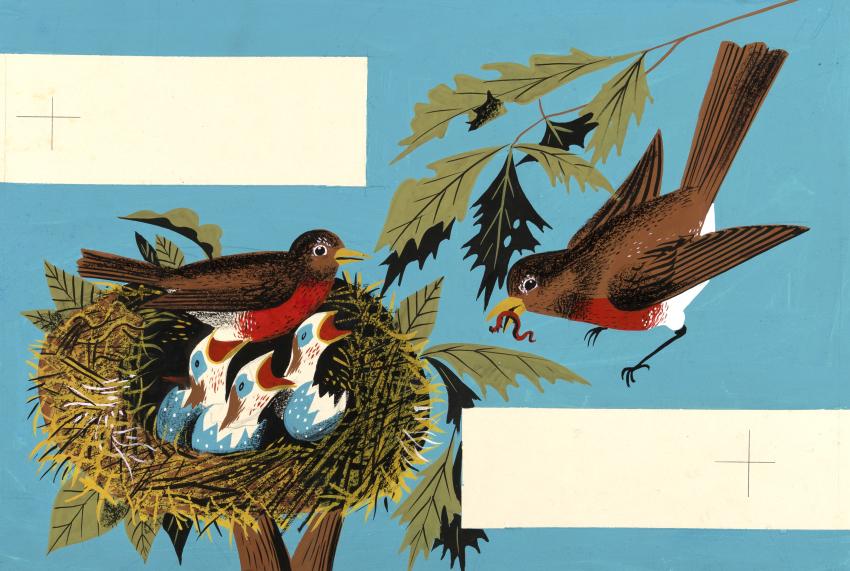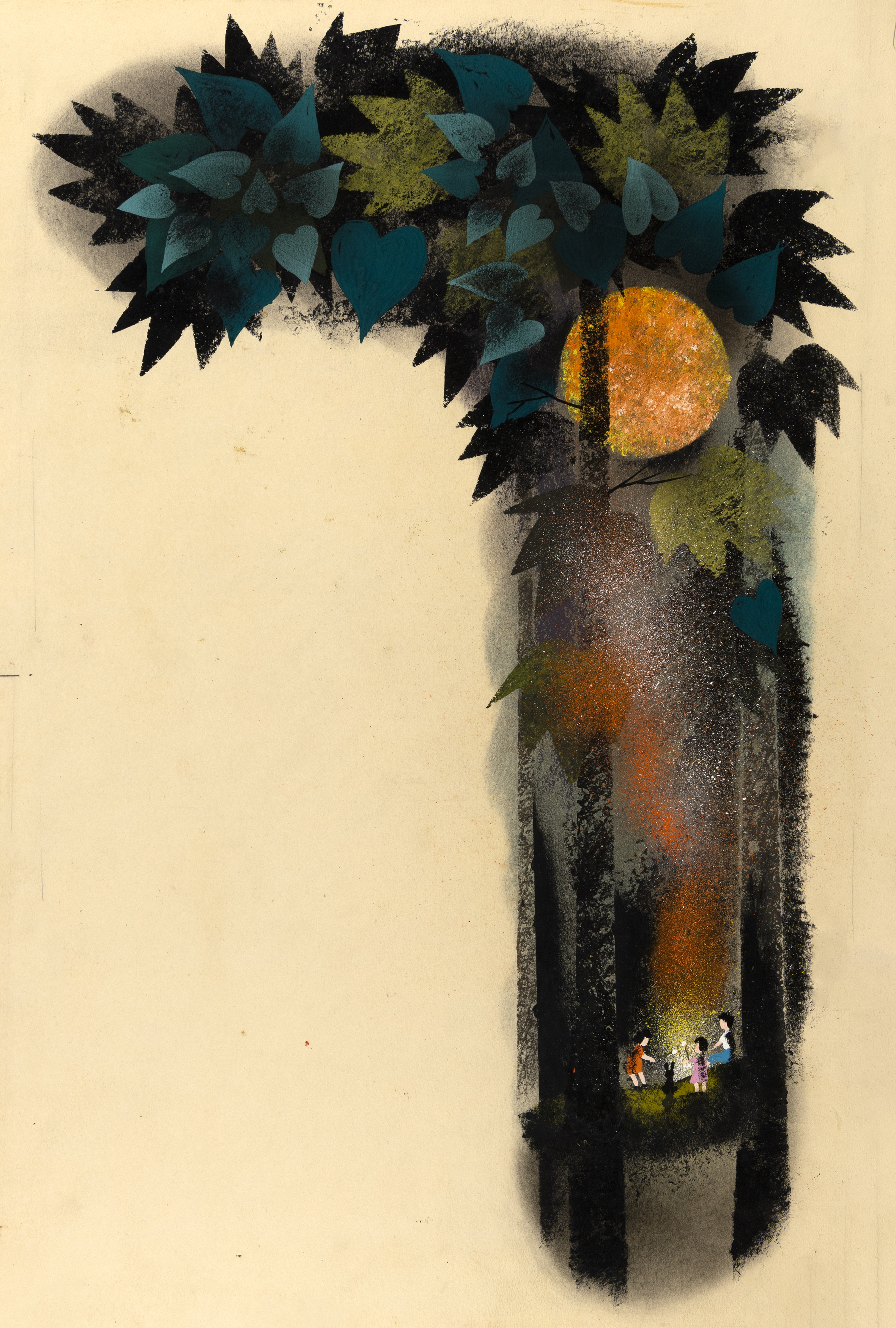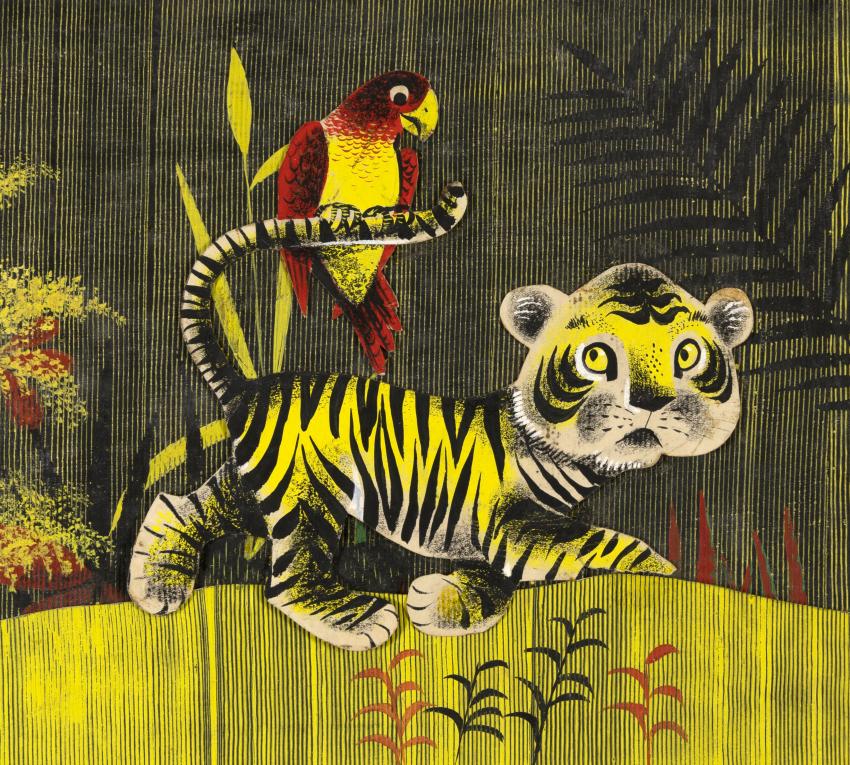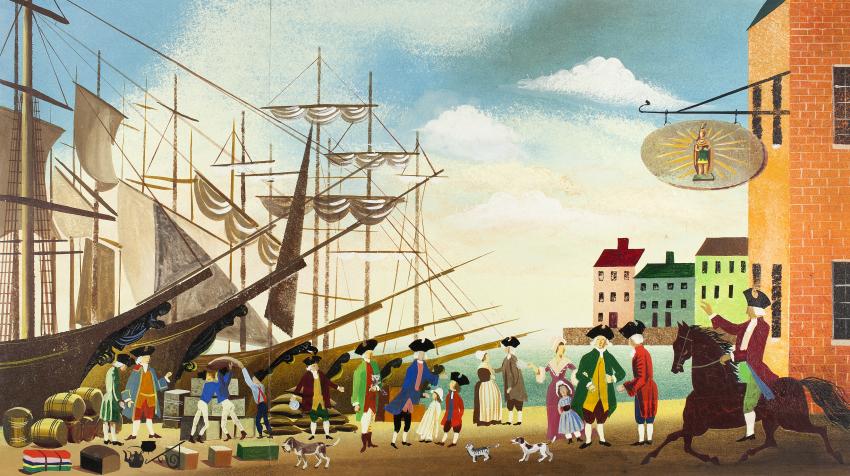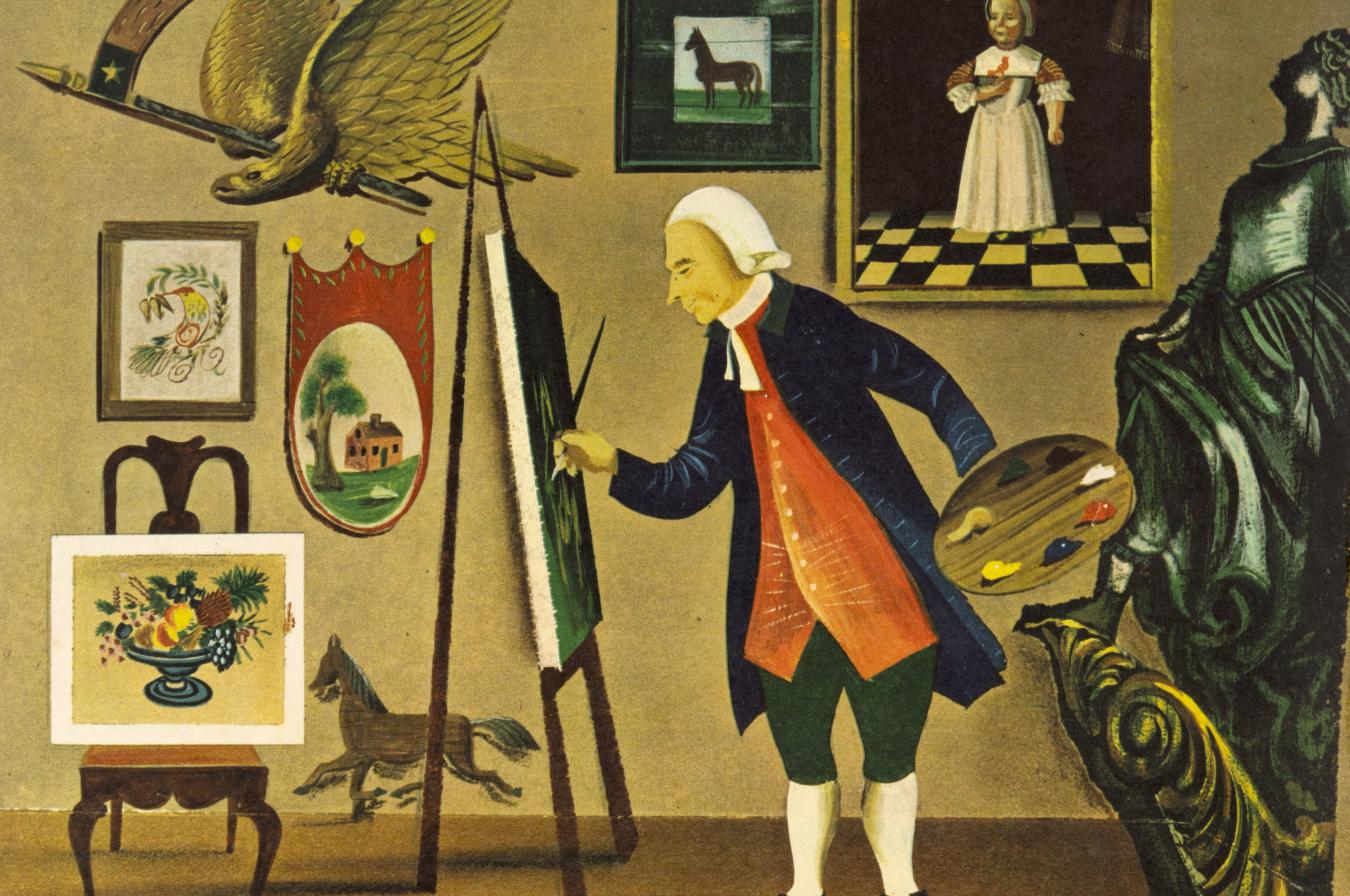 Weisgard was an avid collector of American folk art, farm implements, and furniture. Many of the items appear in his illustrations for Mr. Peaceable Paints and other books.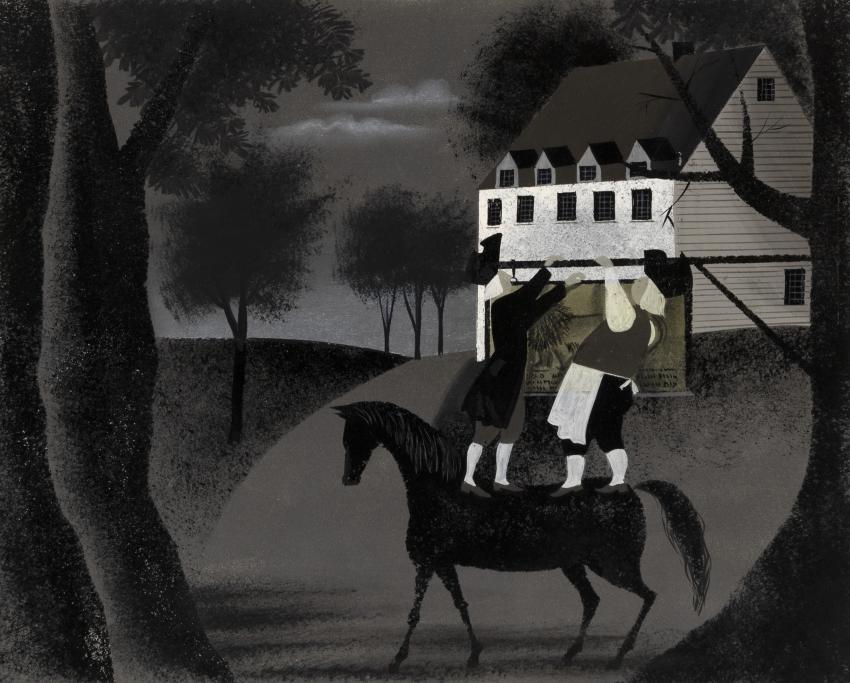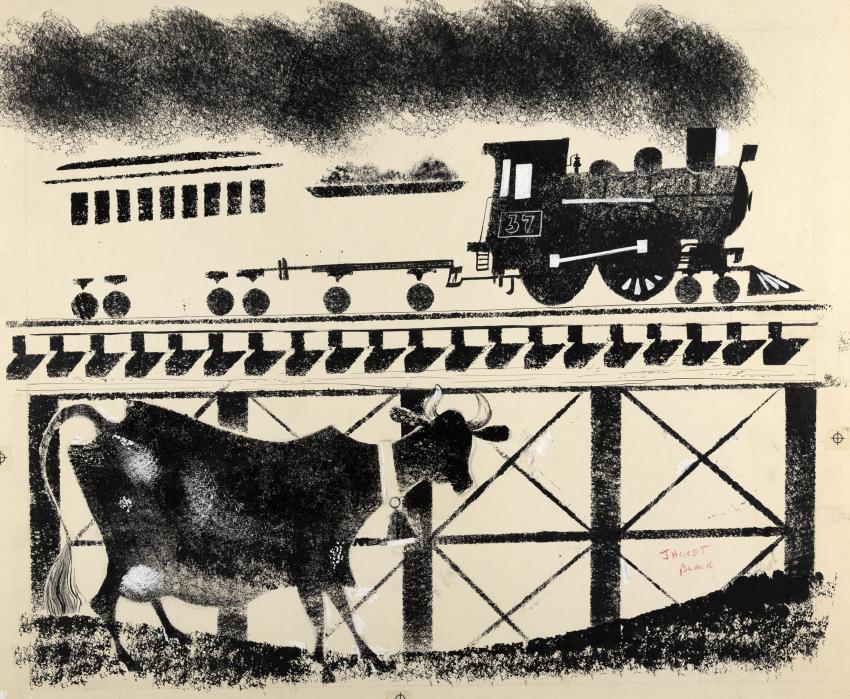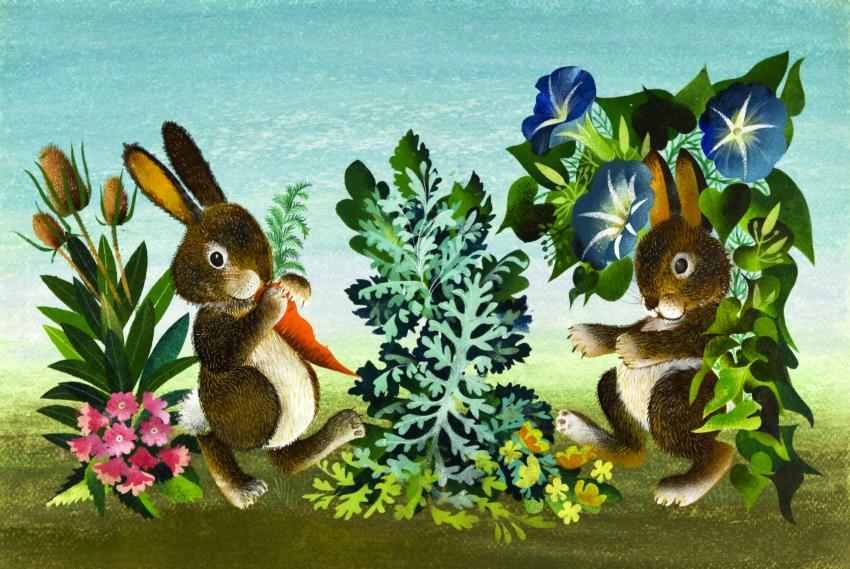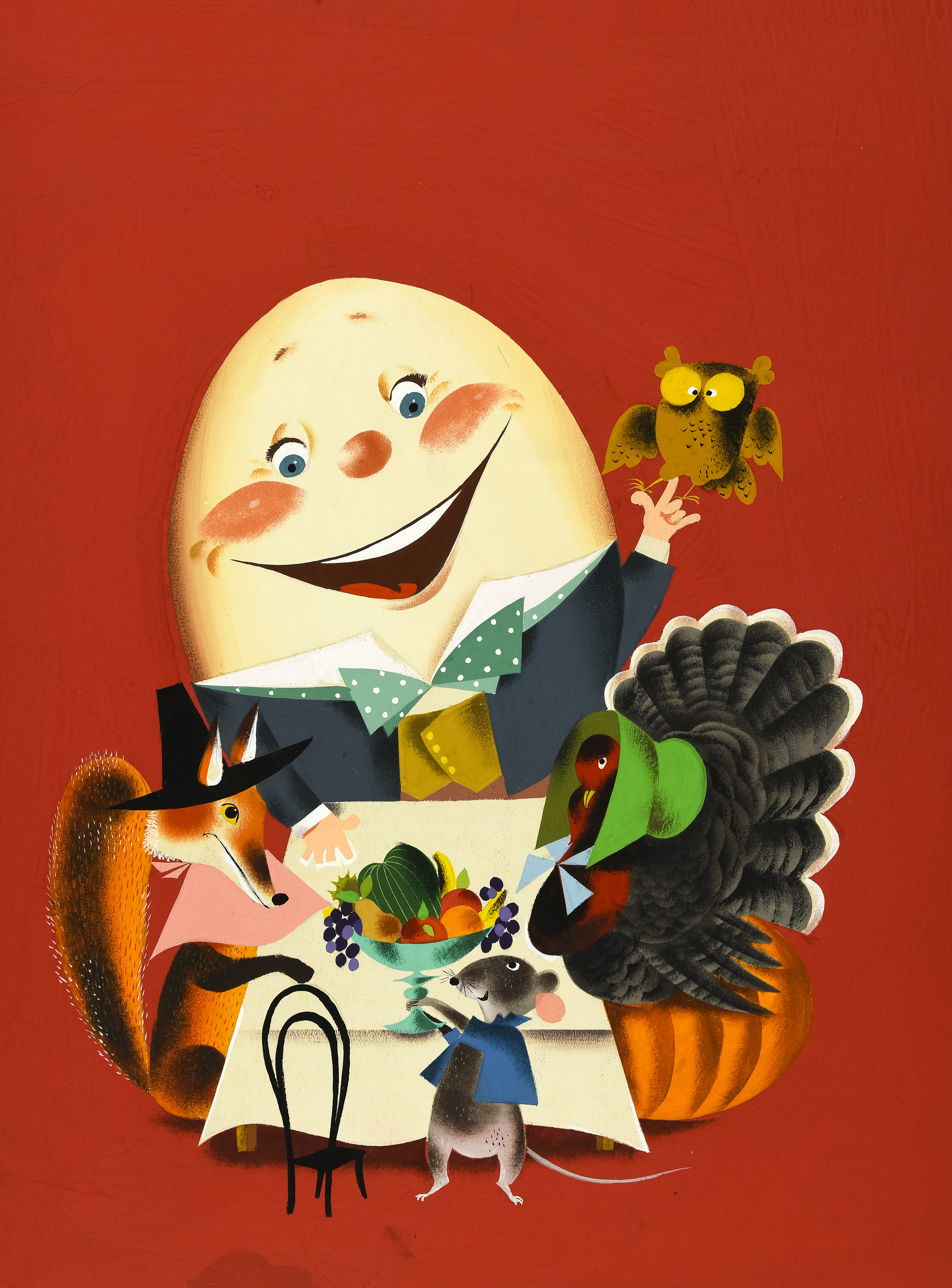 Artists have traditionally portrayed Humpty Dumpty as an egg, although the nursery rhyme character is never described as such. Here, Weisgard's Humpty presides over a humorous gathering. There is a cross-eyed owl, an amusing detail for a bird famous for its superior eyesight, and a fox that would rather eat a mouse than dine with it. And we cannot overlook the irony of a turkey sitting down to Thanksgiving dinner.