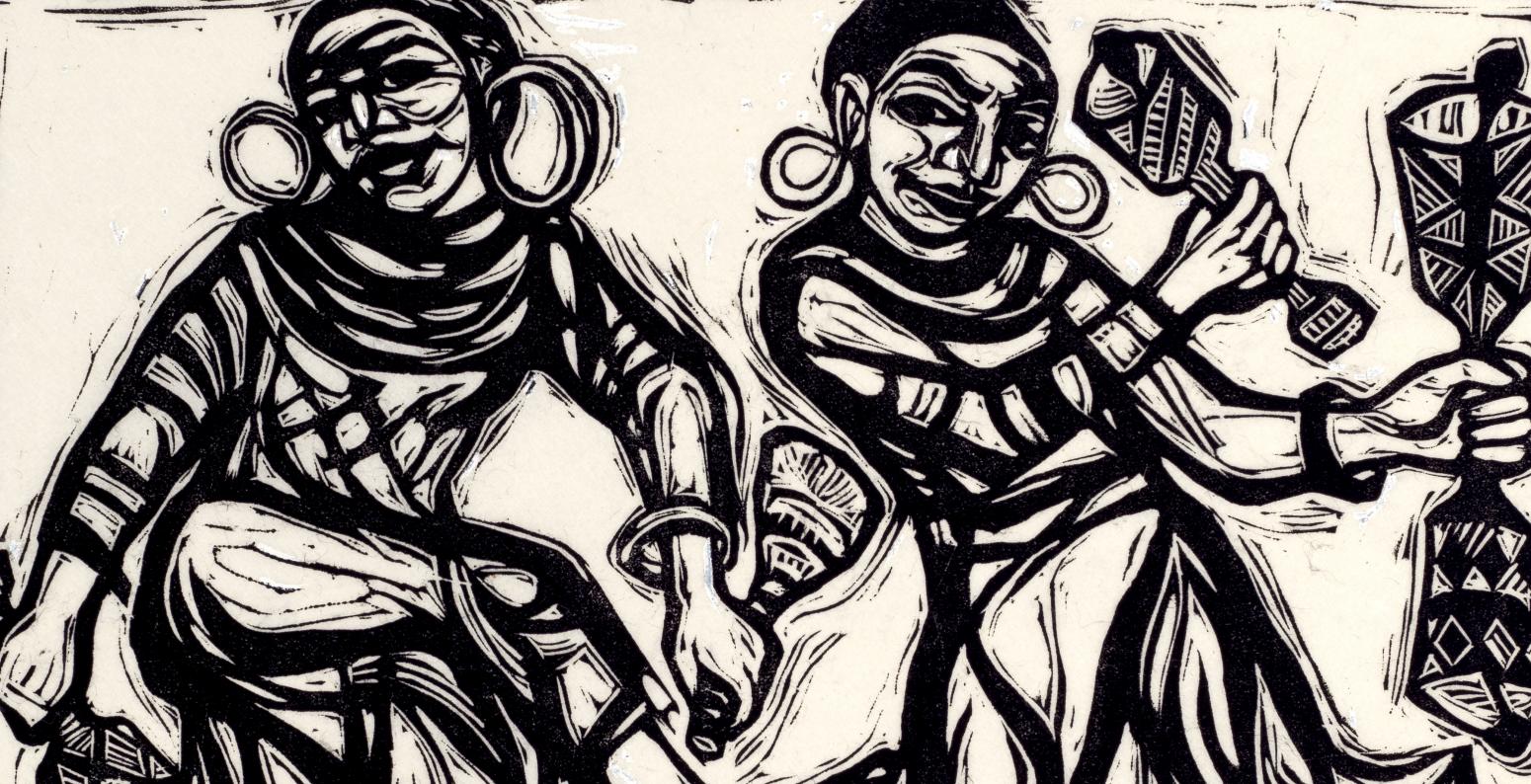 June 12 - November 7, 2021
Central Gallery
Wherever I travel in the United States, I ask children, 'Anyone here know a spiritual?' No hands go up. But if I sing He's Got the Whole World in His Hands they sing me down!
Now 98 years old, the celebrated artist and author Ashley Bryan has committed his life to filling the void of Black representation in children's literature. A critical part of this work has been sharing the rich heritage of spirituals, miraculous songs of faith and resistance born from the horrors of enslavement. Frustrated when he couldn't find any collections of spirituals for young readers, Bryan set out to illustrate the songs himself. He has interpreted the lyrics in various media, from linoleum block prints to tempera paint and vibrant cut-paper collages. Bryan has written and spoken extensively on spirituals, and the exhibition is told in his own words.   
What to Expect
Graphic black-and-white linoleum prints, vibrant paintings, and cut paper collage illustrations from seven books adorn the gallery walls. Historic audio recordings of spirituals play in the gallery. A comfortable reading area has Bryan's song books and other titles on spirituals for visitors to enjoy.