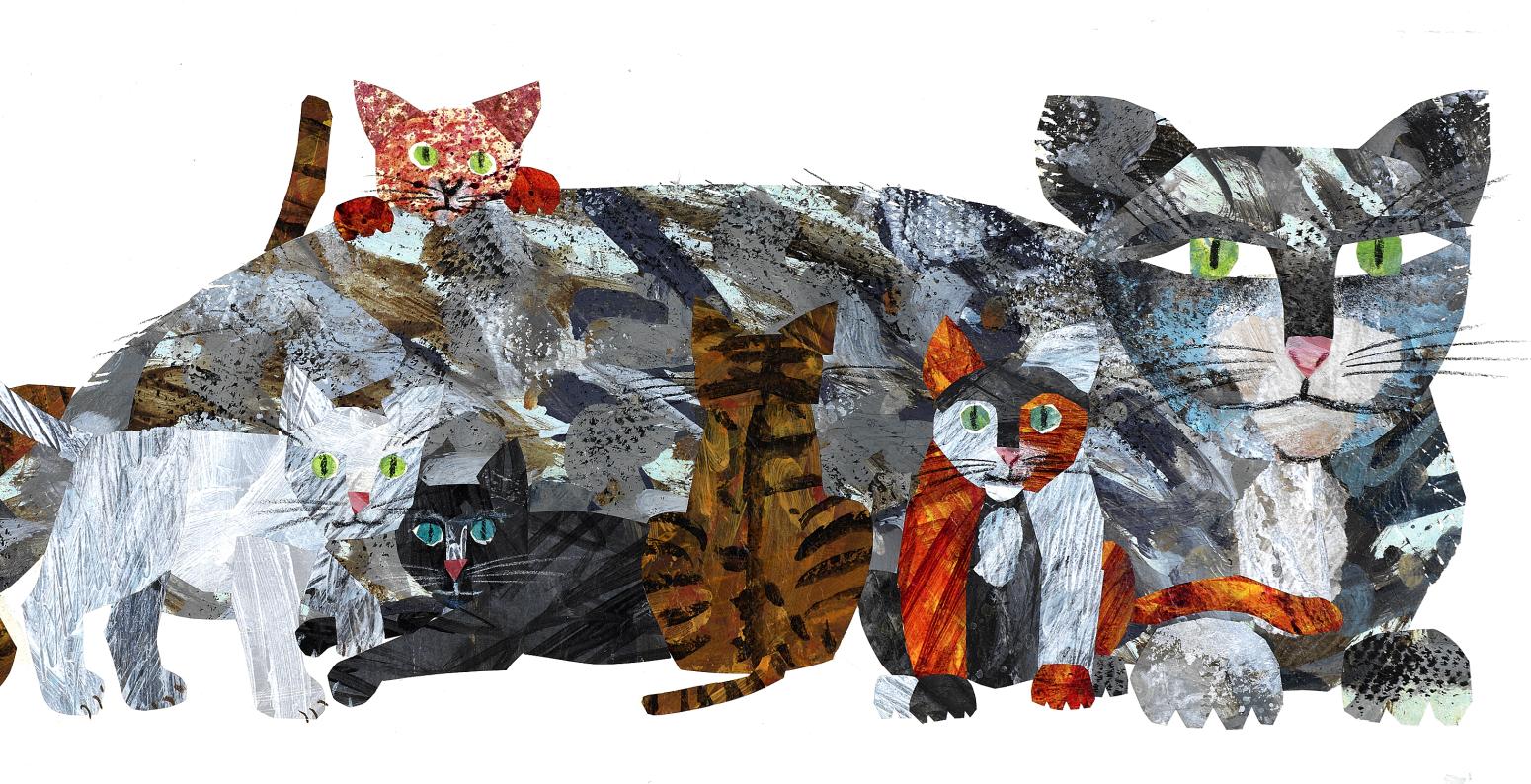 Eric Carle: Raining Cats & Dogs
March 19 - August 21, 2022
West Gallery
Animals are a constant source of comfort and fascination—the ones in the wild and the ones we live with in our home.
Cats may have been Eric Carle's favorite animals, but he loved dogs too! These furry friends appear in some of his most popular books like Brown Bear, Brown Bear, What Do You See? and The Very Lonely Firefly. Carle found opportunities to include cats and dogs throughout his children's stories and in his independent art. On view for the first time is Carle's playful collage of juggling animals created for the 2003 annual White House Easter Egg Roll and his 2004 image of a guitar-playing cat for a Dutch Children's Book Week poster. There are other surprises too. Look for Carle's blue cat, polka dot dog, and animals in costumes.
This exhibition is made possible through the generous support of the Hsin-Yi Foundation.
What to Expect
Visitors will view nearly 50 original artworks by Eric Carle, as well as rarely seen photographs and collages of his beloved pets. Guests are invited to curl up in a cozy "Kitty Corner" with one (or more!) of Carle's books. Or they can visit the "Bark Park" to draw pictures of their pets or favorite neighborhood animals.