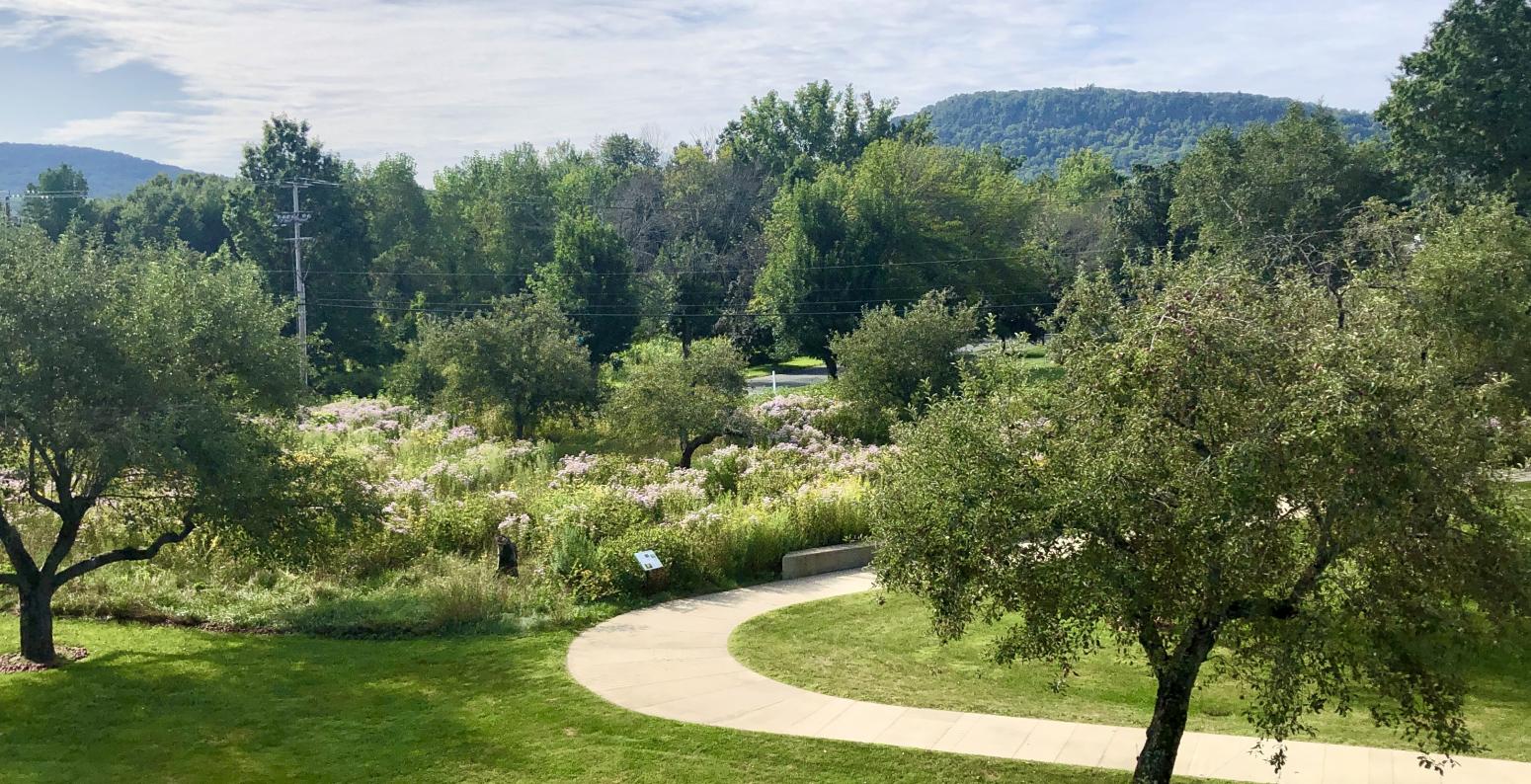 -
Bobbie's Meadow
Free with Museum admission
In summer 2018 The Carle opened Bobbie's Meadow, dedicated to the memory of museum co-founder Barbara "Bobbie" Carle. Formerly a lawn surrounding a 100-year-old apple orchard, Bobbie's Meadow includes 21 native grasses and perennials.
Join Owen Wormser, who created the native wildflower mix for the meadow, on a tour that highlights the ever-changing canvas that Bobbie's Meadow provides throughout the year. Following the tour, guests are invited to view Environmental Eric Carle, an exhibition that shows how the natural world inspired Eric Carle in his collage art.
The path to Bobbie's Meadow is ADA compliant, welcoming people of all ages and abilities.