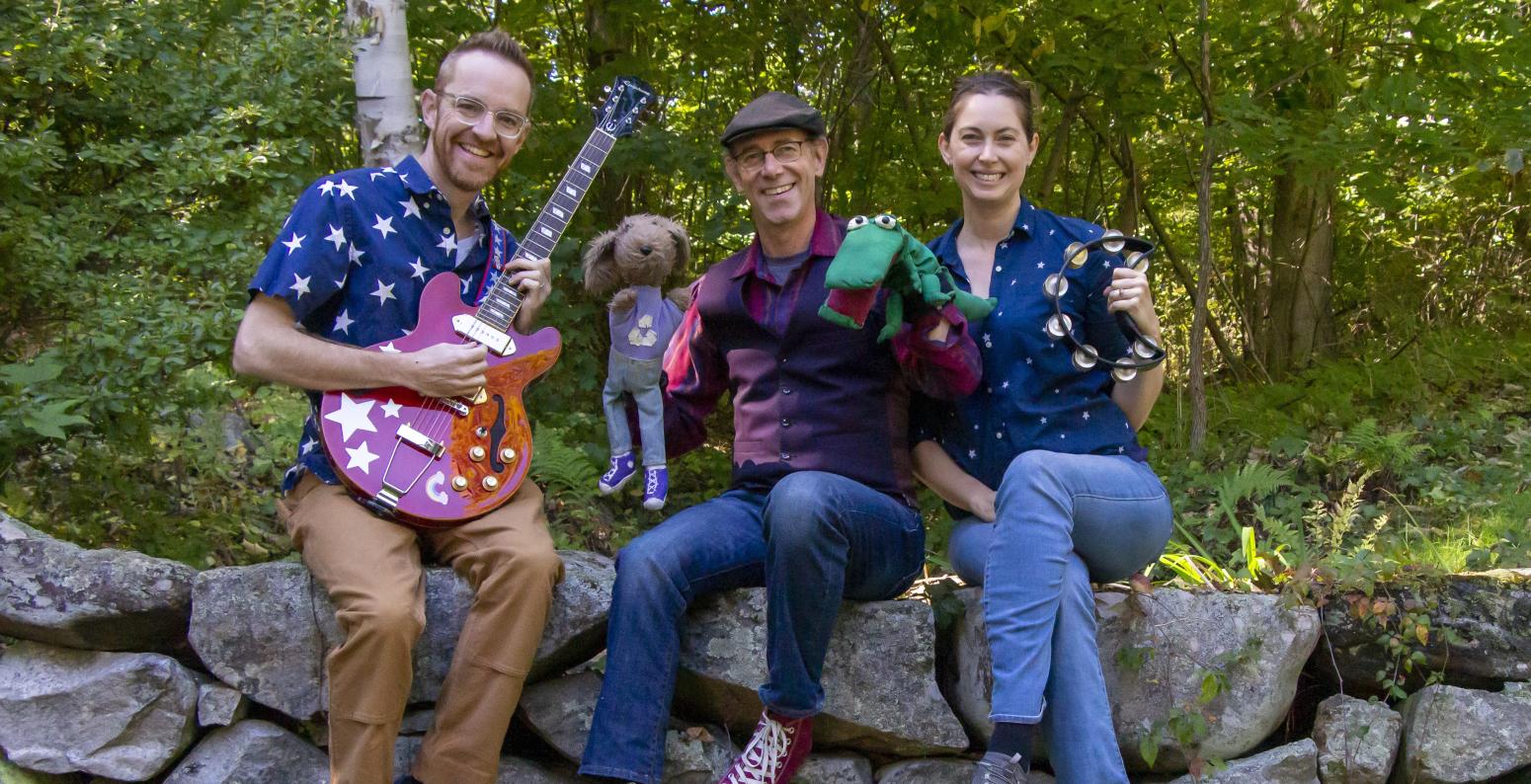 Family Music Concert With Tom Knight and In the Nick of Time!
For Families
Performances
-
Auditorium
$8 / $7.50 Museum Members
In The Nick of Time, the Pioneer Valley's premiere family music group, and Tom Knight, beloved Valley musician and puppeteer, are both releasing CDs of new music at the same time! They decided to team up and have one big party together to celebrate with two shows at The Carle. This is a unique opportunity to see two great musical artists at the peak of their creative powers.
Tom Knight's new CD, Look Both Ways, interweaves brand-new material ("Wiggly Tooth," "Five Snow People") with songs Knight has written since the release of his last album in 2003 ("Look Both Ways," "Museum Mambo," "Hot Air Balloon") and new renditions of favorite tunes from Tom's early recordings ("The Garbage Monster," "Alligator Jump," "Stone Soup").
In the Nick of Time, featuring Nick Deysher and Tracey Freitag with the full band, will be releasing their 5th album: Easy Street. With ten brand new songs, Easy Street is an eclectic blend of different genres with catchy tunes that you'll be singing for days.
For this unprecedented show, each artist will do a set of songs from their new albums, and then they'll sing a song or two together for the finale. Everyone who comes will get to see Knight do the Wiggly Tooth Dance dressed as a giant tooth. It will be a rocking good time for all, BIG and small!