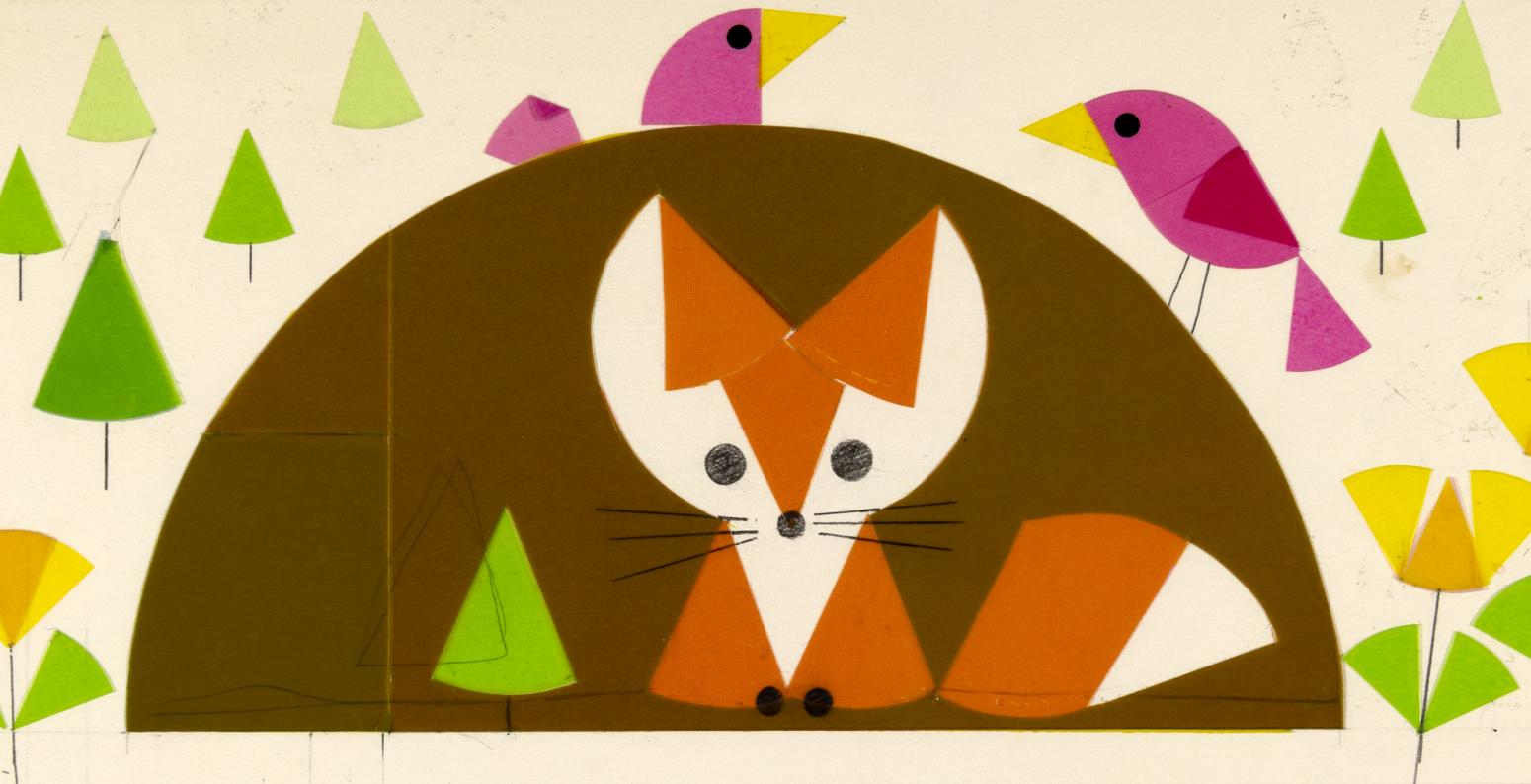 I Could Do That! The Picture Book Art of Ed Emberley
December 18, 2021 - June 12, 2022
East Gallery
You know what I love to hear the kids say? 'I could do that!'
Ed Emberley never considered himself an illustrator. Rather, he thinks of himself as a bookmaker. He loves to design every aspect of a book, eagerly hand-lettering text, including the publisher's information! Always experimental, Emberley also makes books using innovative techniques. See-through paper, stickers, stencils, die cuts, optical illusions, clip art, and flip books are just a few of the formats he uses. Emberley easily shifts artistic styles from technically precise engineer drawings to playful thumbprints he transforms with line drawings into witches, cats, owls, and flowers. Throughout his books, he sprinkles humor and wordplay.
Curated by Caleb Neelon.
The Eric Carle Museum is grateful for the support and cooperation of the entire Emberley family, Hosea Baskin, and Tim Young of the Beinecke Rare Book Library at Yale University, who were all instrumental in making this exhibition a reality. The Emberley family plans to donate a portion of Ed's archive to The Carle.
What to Expect
This exhibition showcases Emberley's remarkable printmaking and drawing talents in more than 20 books. On view is original art from his Caldecott Medal-winning Drummer Hoff (1967), his popular Drawing Book series from the 1970s, the never-before-seen Picture Pie (1984), and much more. Sketches, handmade book dummies, printing supplies, and color separations provide a glimpse into the methods and career of one of America's great picture-book illustrators.
Ryan Shea-Paré, The Dandelion, animation after Ed Emberley's flip book "6 Nature Adventures." Courtesy of the artist. Animation © Ryan Shea-Paré and illustrations © Ed Emberley.