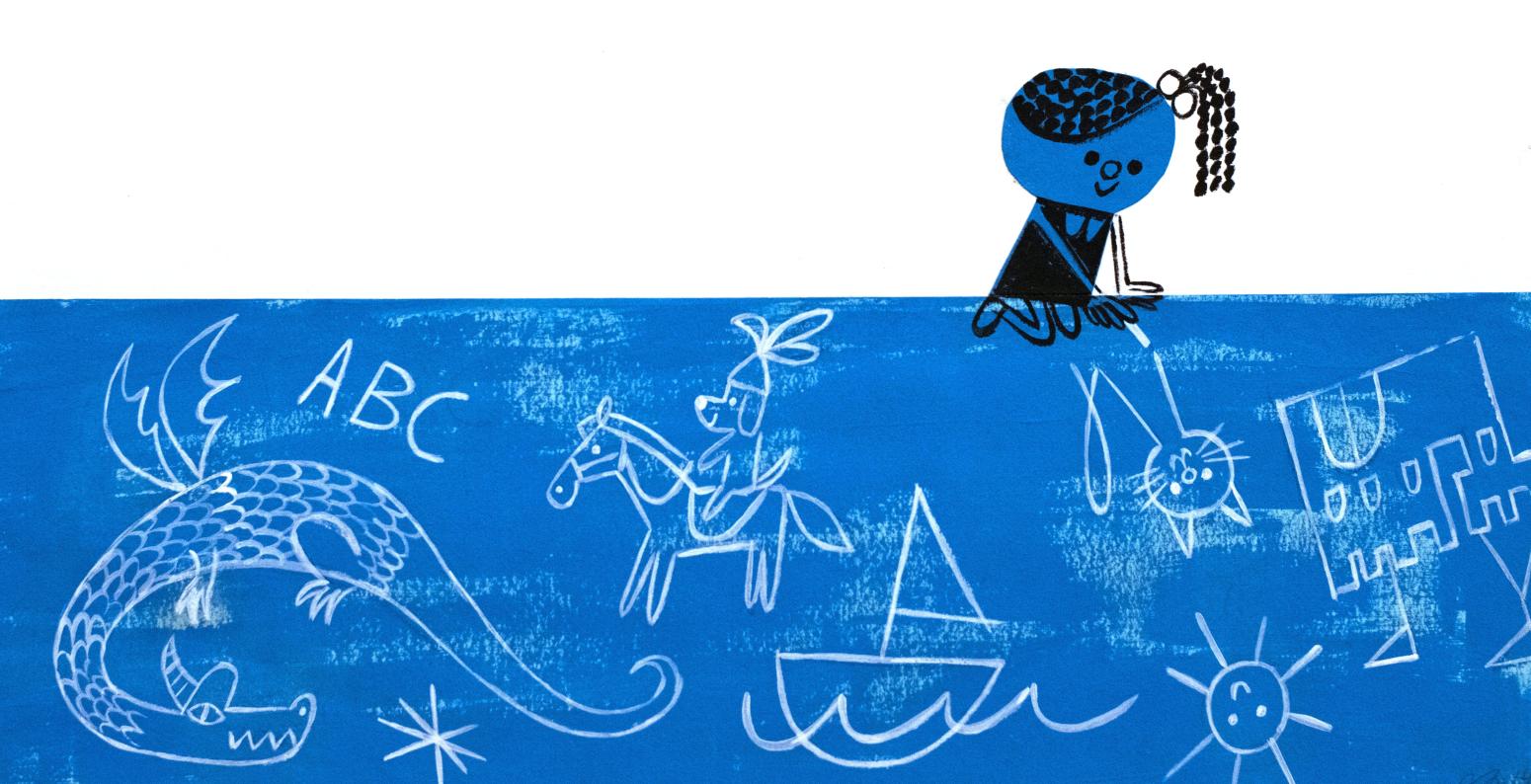 What Might You Do? Christian Robinson
January 14 - June 4, 2023
East Gallery
Children need to see themselves in books. They need to see their gender. They need to see their color, hair texture, their disability, themselves. Picture books are many children's first introduction to the world. Seeing yourself is like a message. It's saying, you matter, you are visible, and you're valuable.
In only 10 years, Christian Robinson has emerged as a transformative voice in children's literature. Through his colorful collages and painted illustrations, he creates welcoming worlds where children who have long been under-represented in picture books can see themselves. Robinson empowers readers in books like The Smallest Girl in the Smallest Grade and celebrates friendship in Leo: A Ghost Story. He addresses emotional wellbeing in Rain!, and models gratitude in Last Stop on Market Street. He brings music to the printed page in picture-book biographies on Josephine Baker and Florence Mills. Through every story, Robinson's message persists: You Matter. 
Robinson has illustrated the work of award-winning authors Mac Barnett, Margaret Wise Brown, Matt de la Peña, Cynthia Rylant, and others. He also authored and illustrated the books Another and You Matter.

This exhibition is organized by the National Center for Children's Illustrated Literature, Abilene, Texas. 
What to Expect
Guests can view 90 original artworks from 17 picture books illustrated by Robinson. Children and caregivers are invited to "drive" the bus from Last Stop on Market Street or peer through a reality-flipping portal reminiscent of Another. They can skip Robinson's hopscotch board from School's First Day of School or jump in "puddles" inspired by Rain! All of Robinson's illustrated picture books are available to read in the gallery. Videos from the artist's Making Space series are also presented.