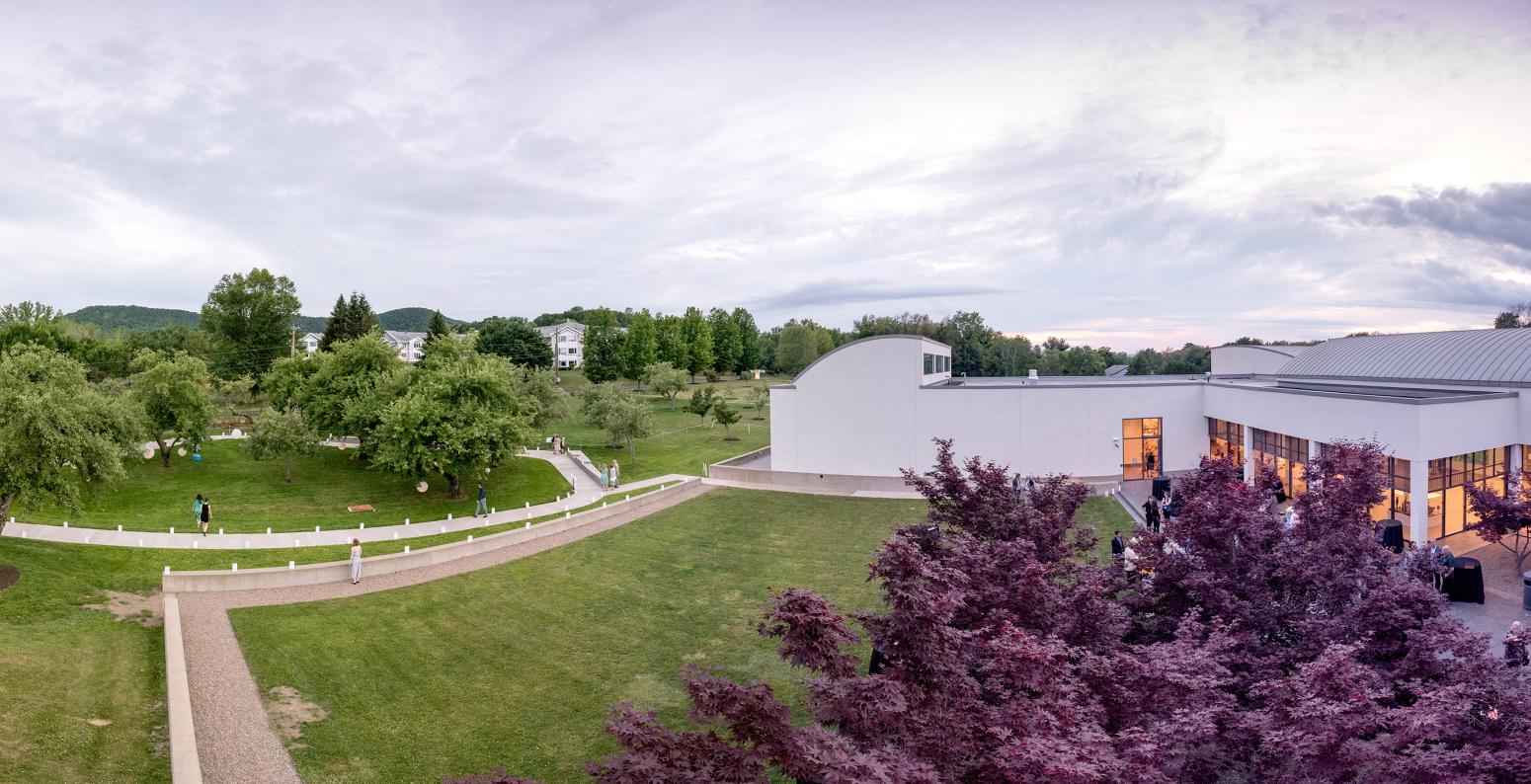 The Eric
Carle
Museum of Picture Book Art opened its doors in 2002 with a bold but simple vision: to ensure that picture-book illustration, as an art form, would be celebrated around the world.
Since then, the Museum has been a tireless champion for picture book art, amassing a world-class collection of original illustrations and organizing exhibitions that travel the globe. Our education programs, which focus on the joys of art and books, have reached hundreds of thousands of children. 
We are deeply fortunate that our founders, the late Eric Carle and Barbara Carle, made an unwavering commitment to the future of illustrated children's literature. They could not have dreamed when they set out to build the Museum that it would so quickly become an invaluable cultural center, helping to usher in a new age of appreciation for picture books. 
A committed and engaged board of trustees made up of publishers, scholars, educators, artists, and philanthropists ensures that the work the Museum does is relevant, forward-thinking, and sustainable. With the support of the board, generous donors, and a hardworking staff, The Carle can continue to thrive, giving adults and children around the world a richer experience with the picture books they cherish.
Mission
The Eric Carle Museum of Picture Book Art is the international champion for picture books. We collect, preserve, and exhibit original illustrations, encourage guests of all ages to read and create art, and foster an ever-growing audience passionate about children's literature. 
Vision 
We envision a world where people everywhere experience joy, hope, and understanding through picture books. 
Values 
The Carle has a responsibility to offer audiences of all ages and experiences innovative ways to enjoy the picture book.  
Picture books have cultural importance, with historical, artistic, literary, educational, and social value.  
Children raised with picture books develop essential learning skills, like creativity and critical thinking. 
Picture books encourage a compassionate society. They help us see ourselves more clearly and open us up to people who are different than we are. In order to do that, their creators and the characters they depict must represent our diverse world.  
Picture book art must be preserved for future generations.