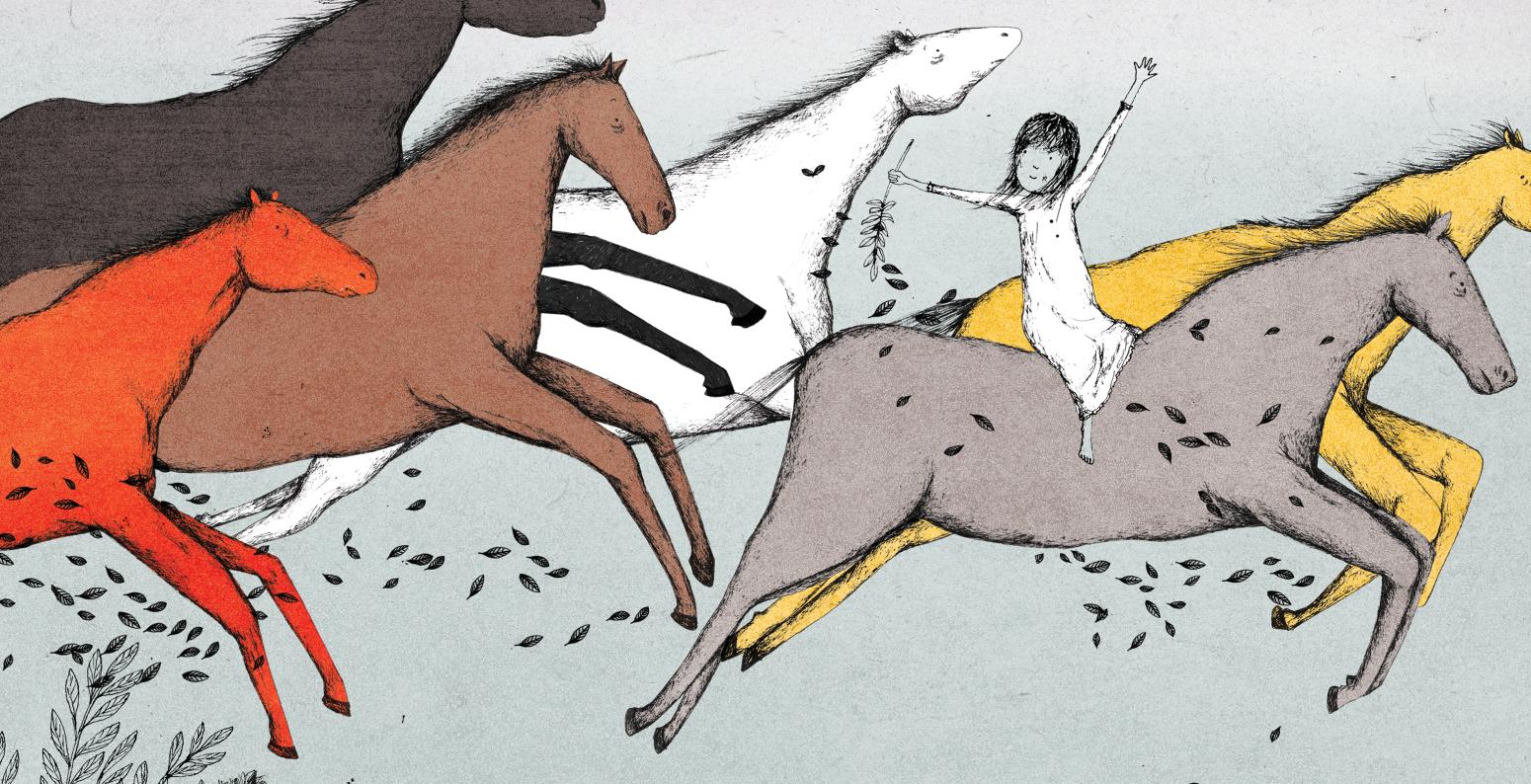 Horse Tales: Galloping into Children's Books
June 17 - December 31, 2023
East Gallery
It is no surprise that horses have starred in children's books for generations. Horses make ideal leading characters—they carry us on adventures, race to our rescue, bear our burdens, and bring us joy. Whether in fairytales or historical narratives, stories of horses touch our emotions time and again.
This exhibition showcases both classic and contemporary picture books exploring the ways horses have captivated human hearts and artistic imaginations. It features tales of triumph and heartbreak, fantasy and friendship. Most significantly, it examines how horses—in life and in the pages of a book—expand our humanity.

Curated by chief curator Ellen Keiter & guest curator Carla Carpenter.
What to Expect
Guests can view 80 drawings, paintings, collages, prints, and digital illustrations by 50 artists. Visitors of all ages are invited to draw horses, guided by a variety of how-to books and horse figurines courtesy of Breyer Animal Creations. They can read books in our barnyard and "groom" our gallery horses. And there's room for imaginative puppet play in the Giddy Up Theater too.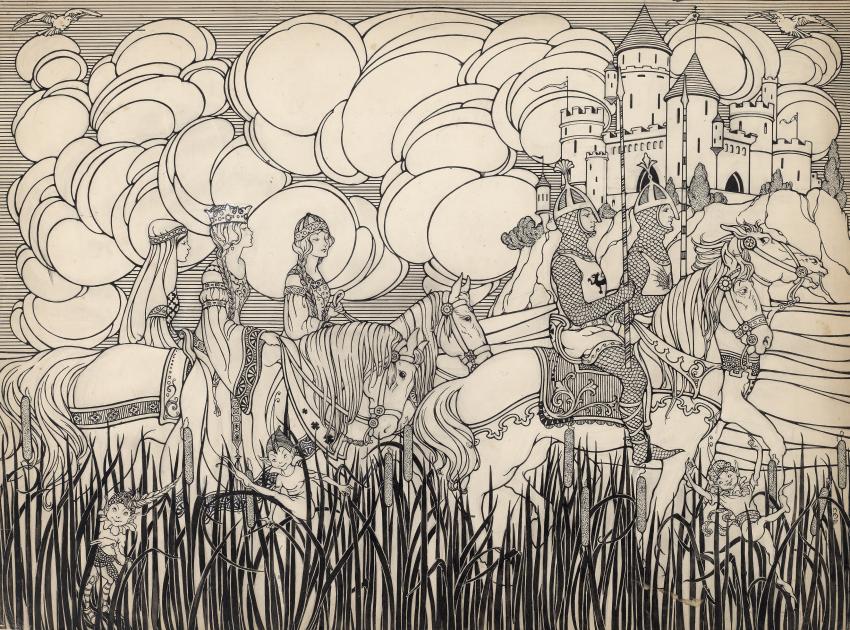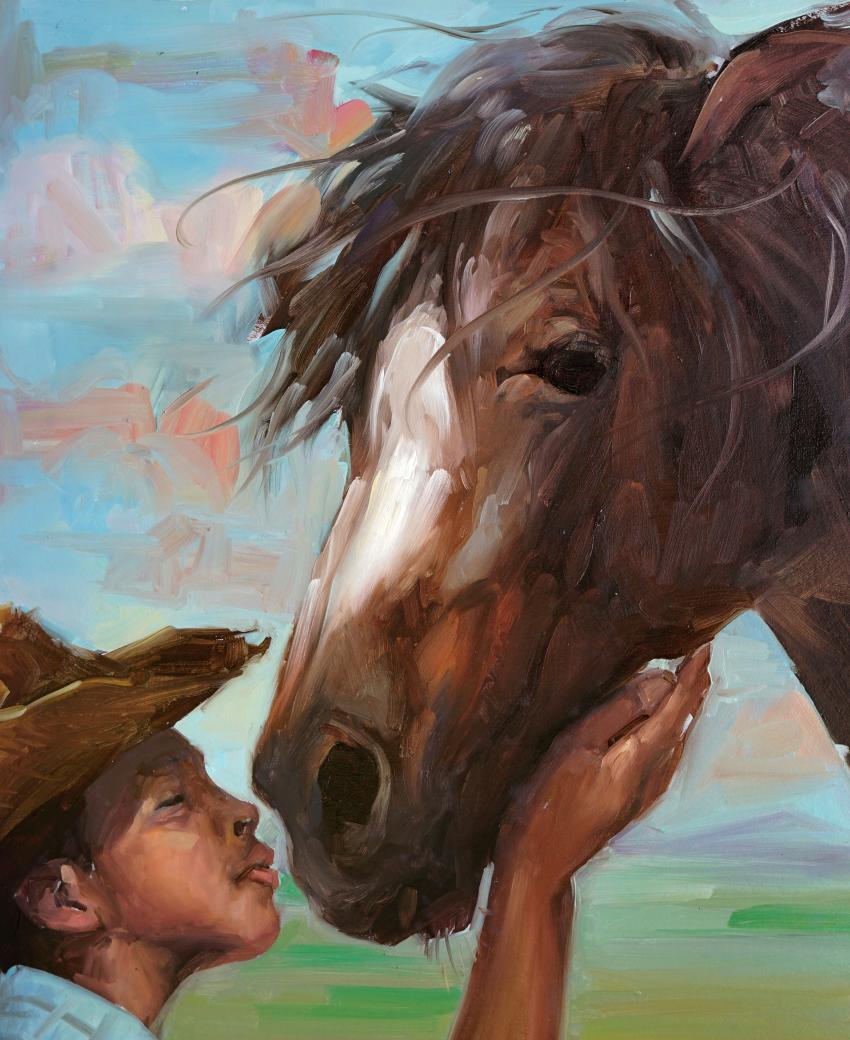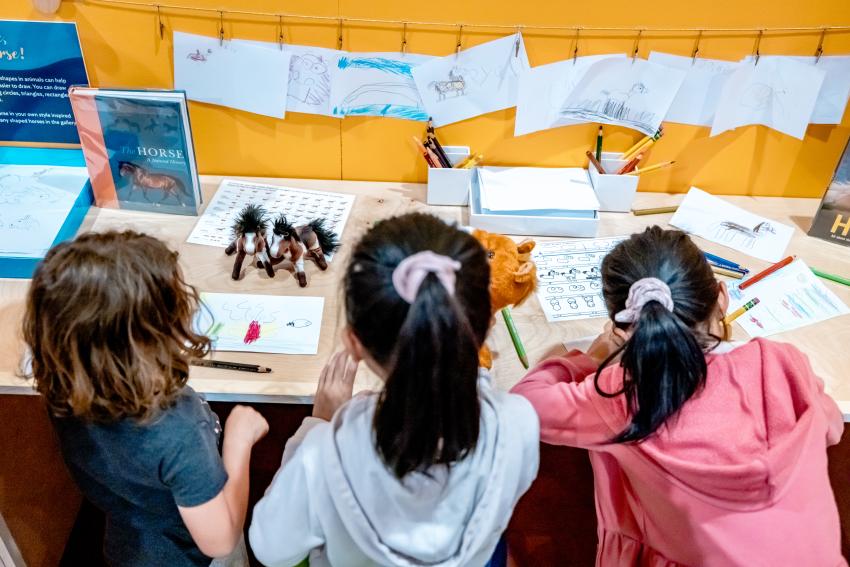 Featured Artists
Micha Archer
,
Mary Azarian
,
Jonathan Bean
,
Kate Beaton
,
Sophie Blackall
,
Virginia Lee Burton
,
Remy Charlip
,
Thomas Closhoy Cole
,
Raúl Colón
,
Wesley Dennis
,
Roger Duvosian
,
Jane Dyer
,
Hardie Gramatky
,
Oscar Hausenstein
,
Syd Hoff
,
Laura Hughes
,
Trina Schart Hyman
,
Dahlav Ipcar
,
Sarah Jacoby
,
Gordon C. James
,
Susan Jeffers
,
Jerome Lagarrigue
,
Betsy Lewin
,
Ted Lewin
,
Arnold Lobel
,
Thomas Locker
,
Corinna Luyken
,
Charlie Mackesy
,
Gianna Marino
,
J. P. Miller
,
Daniel Minter
,
Barry Moser
,
Kadir Nelson
,
S. D. Nelson
,
Dennis Nolan
,
Brian Pinkney
,
Jerry Pinkney
,
Alice Bolam Preston
,
Nooshin Safakhoo
,
Daniel San Souci
,
Ruth Sanderson
,
Sam Savitt
,
Astrid Sheckels
,
Art Seiden
,
Maurice Sendak
,
Louis Slobodkin
,
Erin E. Stead
,
Philip C. Stead
,
Virginia Stroud
,
Simms Taback
,
Jennifer Thermes
,
Audrey Helen Weber
,
Leonard Weisgard
,
Ed Young